Step-by-step guide to buying a home
Buying a house, particularly for the first time can be daunting. The decisions you make when buying a property could save you – or cost you - many thousands of pounds. Here's our step by step guide explaining how to buy a home, your checklist for all the key stages of buying a house.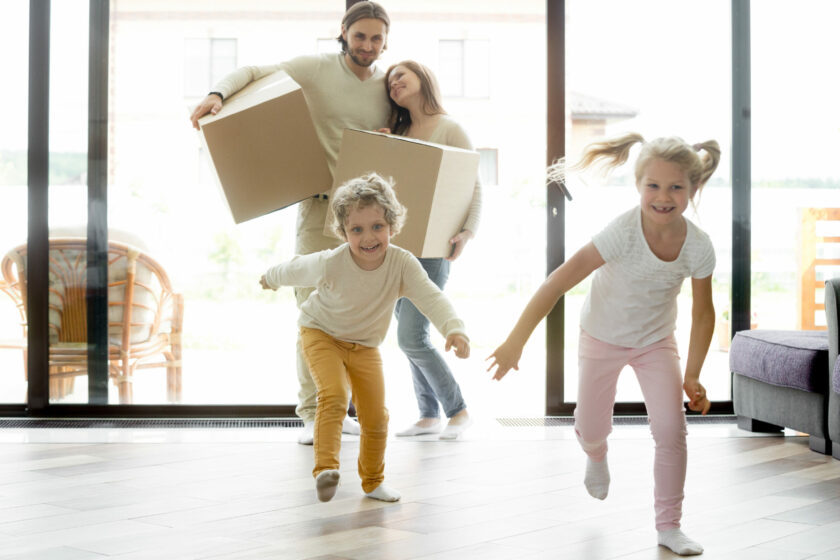 Our step-by-step guide takes you briefly through each step you are likely to take during the home buying process, and you can find more details by following the links within each section.
1.    Decide if buying a home is right for you
Although 86% of people in the UK want to own their own home, it's not always right for everybody all the time – See Is buying right for me?
There are a number of things you need to think about before setting off on your home hunting quest – not least whether you can actually afford it. See Can I afford to buy a home?
2.    Decide if you should sell first
If you are already a homeowner, decide whether you want to sell your house or flat before you buy. It can be riskier in a rising market, but there are upsides. In particular, you will be able to pounce quickly when you do find the home of your dreams, and you won't be trapped in a housing chain
If you decide to buy and sell at the same time we take a look at the steps you can take to make things run more smoothly.
3.    Decide on your budget
How much do you want to spend? This might be dependent on how much of a deposit you can get together. See How much can I afford?
Don't forget the variety of one-off and ongoing costs of buying a home. These can put an extra 15% on the cost of your home – more if you are doing serious building or redecoration work. See The costs of buying and owning a property
4.    Get your finances in place
5. Decide where you want to live
If you want to move to a new home close to where you already live, there is little to decide
If you want to move to a different part of town, or across the country, then deciding the area is more difficult and time consuming
This is a very important decision – get it wrong and you will either be unhappy with where you live, or face the costs of moving again.
You may be considering whether to buy a new build or an existing older or period property.
 6.    Choose a specific property
7.    Make an offer – and get it accepted
8.    Arrange a mortgage
You should ideally have got your finances in place as much as possible before making an offer – see step 4. If so, you now just need to go back to your mortgage company with the agreed offer and complete the process
If you haven't got your finances in place, you must now scramble to do so as quickly as possible, before the seller loses patience.
You will need to get the lender to make you a formal mortgage offer before you can exchange contracts (step 12)
If buying with a mortgage, it is also a good time to consider whether life insurance is a good idea
 9.    Hire a solicitor or conveyancer
10. Decide if you want a survey
Your mortgage lender will require a valuation by a surveyor, to ensure that the property is a good enough to lend against. This is not a proper survey, and will only look superficially at the property
You commission your own survey to evaluate the condition of the property and alert you to any potential problems you will face once you move in. Unless you are very experienced with property, it is usually worth getting a survey done
We outline survey types, survey costs and what to consider in What sort of survey should I have?
11. Arrange a deposit
Before you can exchange contracts (see step 13), you need to arrange a deposit of 10% of the sale price of the property, and give it to your solicitor or conveyancer
You should either have the 10% deposit from the deposit you have arranged for the whole property, or might be able to raise it from the sale of your existing home
12. Exchange contracts
When you exchange contracts with the seller you become legally committed to buying the property – and they are legally committed to selling it do you
If you pull out after this without due reason, your 10% deposit can be forfeited.  See How do I exchange contracts?
You should only exchange contracts after you have received the surveyors report, and any necessary action has been taken
Before you exchange contracts, you need to agree a completion date with the seller, about four weeks after the exchange
You can only exchange contracts after the solicitor/conveyancer is satisfied with the searches, a formal mortgage offer has been received, and arrangements made for the 10% deposit
You need to ensure that you take out buildings insurance for the property from the date of exchange, as you are responsible for it from then on. Indeed, it is usually a condition of the mortgage that you have buildings insurance in place. You can get a quote from our partners at A-Plan Insurance today
13. Final arrangements and negotiations
You need to negotiate any final things that have not yet been agreed, such as buying the seller's appliances
You need to make arrangements for the supply of electricity, gas, water and telephone service, and that the seller has got readings made. Often, it is easiest simply to change the account name for the existing suppliers to the property, rather than change suppliers, which you can do at a later date.
See our guide on how to find the right removals company and compare removals quotes
Use our moving house check-list to help you plan your move and it is a good idea to consider the best day to move
The solicitor/conveyancer will inform the land registry that they are in the process of transferring ownership of your property
Your solicitor/conveyancer should be liaising with the mortgage company to ensure the money will be ready for completion. You need to ensure that your deposit is also ready, and normally you will pay that to your conveyancer before completion
14. Complete the sale
Completion is when you pay for the property and take ownership of it, and takes place at a certain time of day – often midday
On the day of completion, the money is transferred and the deeds of the property are transferred, between each side's conveyancer
15. Take possession of your new home
The seller has to leave the property by the time of completion, and you should then be able to collect the keys, normally from the estate agent
You are now free to move in, or if you are doing any building work before hand, the workmen can now start
You will need to make normal administrative arrangements for getting permission for parking for removals vans etc.
16. Pay stamp duty and settle up with the solicitor and conveyancer
After completion, your solicitor or conveyancer will send you an account, covering all their costs and disbursements, as well as the purchase price of the house and stamp duty. See how much stamp duty you will pay and when this is due
Your solicitor or conveyancer will normally pay the stamp duty for you, and ensure that the change of ownership is registered with the land registry
There may be a small refund due to you if the solicitor has overestimated the costs.
Video – Step by step guide to buying a home