How can I get estate agents on my side?
The estate agent works for the seller – but, they only get paid if they achieve a successful sale. Estate agents are likely to favour buyers that they see to be in a good position and likely to proceed. If you can get estate agents on your side, it can get you to the front of the queue when viewing houses, and it may even help you get a better price.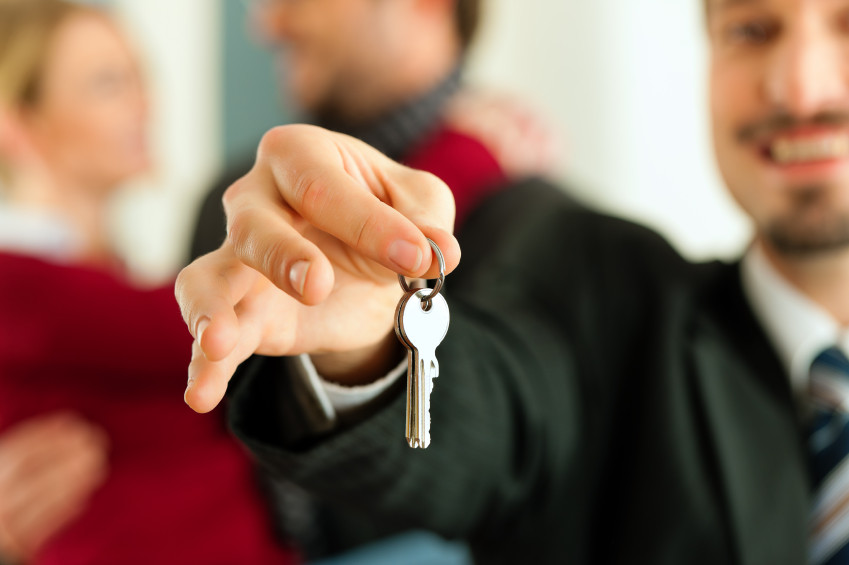 1.    Start with a face-to-face meeting
One of the first steps to get estate agents on your side, is to meet with all of the local estate agents in your property search area. This is important because you will then be a person looking for a home rather than a faceless name with requirements.
2.    Demonstrate that you are serious from the start
If you can show estate agents that you are a serious buyer and in a ready position, they are more likely to take you seriously.
Ensure you get a mortgage in principle before you start house hunting (see How and when should I get a mortgage?). This means they know that you will be able to act quickly, and will put you right at the front of the estate agent's mind when new properties come in.
Mortgage Finder
Get fee free mortgage advice from our partners at L&C. Use the online mortgage finder or speak to an advisor today.
Find a mortgage
3.    Swap contact details
Get the details of a specific agent that you can deal with. Exchange contact details and get the individual agent's name, mobile phone number and email. This will not only ensure you always have a point of contact, but will also allow you to develop a relationship with them. It is easier to deal with an individual if possible, rather than a whole office.
Give them a rough estimate of what you are looking to spend, but don't give them full details of your financial situation (it could put you at a disadvantage in negotiations if they know you can afford more).
4.    Ask the estate agent for advice
To build a relationship with the estate agent, it can help to ask the estate agent for advice. So, rather than telling them exactly what you want, ask for their advice. Estate agents have extensive local knowledge and usually enjoy sharing it.
5.    Give the estate agent your requirements
It can help to get estate agents on your side if you come across as having a clear idea of what you are looking for and that you are realistic about your requirements within your search area and budget:
In the first meeting tell the agent what type of properties you are looking for, and which exact area(s) you would most like to live in.
Make clear which requirements you will not change, and which you are happy to be flexible about.
6.    Give specific feedback
After each viewing tell the agent what you did and did not like about the house. This will allow the agent to build up a better picture of what it is you're looking for.  Try to be constructive with your feedback and realistic — there are inevitably trade-offs when you are searching for a home to buy.  It may be impossible to find the perfect property that ticks every box.
7.    Don't waste their time
Looking at properties outside of your budget will just annoy the estate agent, and will also make you dissatisfied with your final choice.
8.    Keep in regular contact with estate agents
If you do not hear from the estate agent, call them every few days to tell them that you are still on the hunt, and ask if they have any news of new properties coming on the market. If they don't hear from you, they will assume you are no longer looking.
Equally, always respond to estate agent emails and telephone calls even if it is just to explain why you are not interested in a property.
Even after you have put in an offer make sure you keep in touch to gain access to the property for surveying, mortgage valuations and so on.
9.    Free up time to view properties
Good houses are sold quickly, so make sure you are available to look at them. If you are never available, the agent won't think you are serious. Do not miss a viewing. It is rude and is likely to turn the agent against you.  See our checklist for what to look for when viewing a property.
10. Remember the estate agent is keen to make a sale
Although the agent works for the seller, and are incentivised to get as high a price as possible for the house, most agents work on a no sale no fee basis and if they don't sell at all, they get nothing for their efforts.
If they are the sole agent, they will be worried that if they don't get a seller to agree a deal, the seller will put it out to multiple agents. If they are already one of multiple agents marketing the property, they will fear that if they don't seal the deal, another agent will.
This all means that agents can be keener than the seller to accept a lower price, just to make sure they get a deal. If a property is proving a little hard to shift, and is perhaps overpriced, the agent can effectively end up on your side, trying to get the seller to agree a lower price.
They might encourage the seller to accept an offer £10,000 lower than asking price, because while that might be a lot of money for you, it only equates to £200 in fees for the agent, and it is far better to get slightly lower fees than no fees at all.
11. Be nice
The vast majority of estate agents are decent people who work hard in a very competitive market. So be nice to them. If you charm them, they might well respond favourably.
See our step-by-step guide to buying for advice at every stage of the buying process.