The Costs of Buying A House
Beyond the purchase price of your new home, there are a number of additional costs to buying a home which can add more than 10% to the total bill. Owning a home also costs more than you might expect. Read on for all the costs of buying a house and running a home that you need to budget for.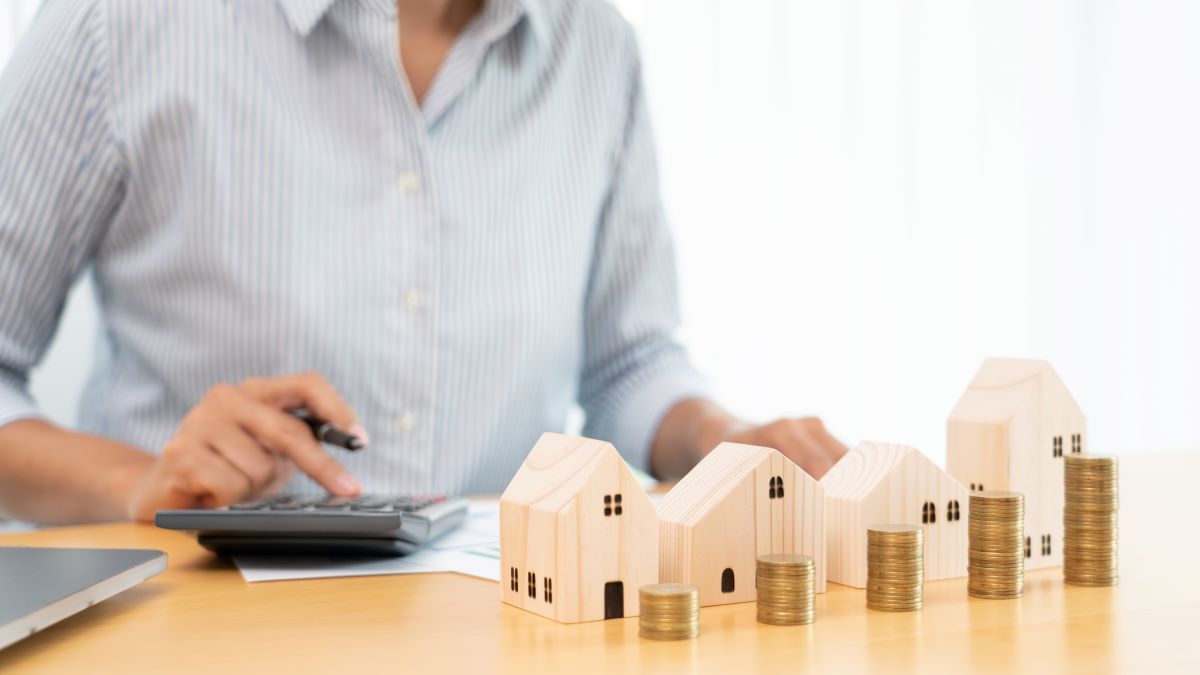 When we consider the costs of buying a house, flat or any property it is important to think not just about the purchase price but all of the other associated costs of buying a home including mortgage fees, survey costs, legal fees and stamp duty. Here we set out what you can expect to pay for the additional costs of buying a home to help you budget.  Be sure to compare quotes for the services you need and avoid paying unnecessary fees wherever possible.
The costs of buying a house
1. Stamp duty cost
Often stamp duty can be the largest additional cost of buying a home. When buying the main home in which you will live, in England & Northern Ireland, properties worth up to £125,000 are exempt from stamp duty and first time buyers pay no stamp duty up to £300,000. In Scotland, properties worth up to £145,000 are exempt and first-time buyer relief applies up to £175,000, in Wales properties worth up to £180,000 are exempt. See our guide on How much is stamp duty and when do I have to pay it, which includes a stamp duty calculator
2. The deposit
100% mortgages are a thing of the past. So you'll need a deposit to bridge the gap between how much your mortgage lender is willing to loan you and the cost of the property. You will need at least 5% and, in most cases, 10% of the value of the property you want to buy. So between £12,500 and £25,000 when buying a £250,000 house.
The bigger your deposit the better the mortgage deals (i.e. lower interest rates) that you will be able to access. So it's worth maximising your deposit.
See how much you can afford now with our mortgage calculators and online mortgage finder
3. Conveyancing fees
The legal process involved in buying a property is called conveyancing. Costs can be split into two parts:
the legal fees (what the conveyancer or solicitor charges for doing the work), and
the disbursements. These include various local searches so your conveyancing solicitor can flag up any local issues you need to be aware of, and registering change of ownership with the Land Registry.
How much conveyancing fees cost depends on the value of the home you are buying, whether it is freehold or leasehold and the local searches you have done.
Conveyancing costs range from £850 to £1500, plus £250-450 for disbursements (local searches etc). Solicitors tend to be more expensive.
Compare conveyancing quotes from regulated and reviewed conveyancing solicitors that cover your area
4. Survey costs
It's well worth getting a professional survey of the state of your building's construction and condition before you buy it. Surveys can prove expensive, from £300 to well over £1000. The cost of the survey depends on what type of survey you choose. See our guide on how much a survey costs for more details.
While a survey does involve an initial outlay of money, adding to the cost of buying a house, it does give you re-assurance that your future home is in good condition and will help you avoid finding unexpected problems and costs at a later date. If you get a bad survey report on the property you want to buy, you can use that information to renegotiate on price, and reduce the cost of buying a house overall.
Get Survey Quotes
Get instant quotes from chartered surveyors in your area
Get building survey quotes
5. Mortgage valuation fees
Your mortgage lender will also want to conduct a valuation survey. This doesn't look at the condition of the property but is produced for the lender who wants to know the property is worth at least what they are lending you. Some lenders don't charge a mortgage valuation fee but if they do they usually vary according to the value of the property and lenders will have their own fee scale. Typically though valuation fees are around £200-300.
6. Mortgage arrangement Fees
Mortgage arrangement fees are often charged by mortgage companies, and can range from a few hundred pounds to 1% of the mortgage, although they are more often between £1000 and £2000. Some lenders insist you pay the fees up front which means you won't be paying interest on it; others add it to the mortgage, which might be better if you can't afford yet another financial outlay at the time of buying your home.
7. Mortgage broker fees
Some mortgage brokers charge no fee, while others charge between a few hundred pounds up to 1% of your mortgage. We recommend you avoid this unnecessary and additional cost of buying a house. Opt for a fee-free mortgage broker to help you find the best mortgage deal, and one which uses a wide selection of lenders.  For fee-free advice from mortgage experts we have teamed up with London and Country.
Get free advice from our award-winning mortgage brokers today. You can speak to them or start the process online, or use our range of calculators to see how much you can afford
8. Estate agent fees
Do not fear – the seller rather than buyer pays these. While the estate agent works for the seller, you will be dependent on them for viewings, advice and for negotiations.  But you should not feel under any pressure to use the estate agent's in-house mortgage broker or other services. You are free to shop around to get the best deal.
Some home buyers opt to use the services of a buying agent. They are like estate agents but act solely in the interests of the buyer. A buying agent's job is to find their client the property that best fits what they are looking for, and then negotiate the best price and terms. Their services come at a cost – see Buying Agents Explained.
There is also a growing trend for buying at auction in person and buying through an online property auction. Buyers need to be aware of the additional administration fees they will be charged by online and in-person auction houses.
If you are selling at the same time as buying your new home, remember to factor in fees – See How much should I pay the estate agent?
9. Life Insurance
This provides a source of money your family can rely on to cover any debt such as a mortgage in the event of your death. Many people purchase it when they take out a mortgage and add it to the cost of buying a house. But you should watch for the commission and cancellation fees before you commit. And always shop around for the best deal – See Do I Need Life Insurance?
10. Removals costs
If you have little furniture and energetic friends, you can do this for free. But if you have a lot, then removals costs to hire a professional removals firm can range from £350 to many thousands of pounds, depending on the size of your house and how far you are moving. For an idea of how to choose the right removals company and removals costs – See How much do removals cost
11. Furniture and white goods
Unless you are prepared to sleep on the floor and drink warm milk, you will need a bed and a fridge, and all the other furniture.  It is possible to cut costs buying second hand, but it is also just as easy to spend thousands as the sky is the limit on what you can spend.
12. Redecorating
Few new homes need no work done to them. Most need some redecoration or other minor building works. Doing it yourself can cut costs, but most new homeowners spend far more than they expect on doing up their new place.
Again, how much you spend completely depends on how much work you are having done. You can find local tradespeople and get quotes for jobs now using our Checkatrade tool.
The cost of owning a home
Once you have moved into a property, it isn't just the mortgage you have to pay every month. There's all the other costs of owning a home, including:
Water, gas and electricity bills can be expensive monthly costs, adding up to a few hundred pounds a month for large properties.
Council tax has to be paid by occupants of properties, and can range from a couple of hundred pounds a year for a small property in low cost local authorities to several thousand for bigger houses in expensive councils
Buildings and contents insurance can come to anywhere between a few hundred and thousands of pounds a year, depending upon what you are insuring, how much your home is worth, when it was built and from what material, the rebuilding costs, the locks on your doors, your job etc. See How to get the best insurance deal
Ground rent & service charge – if you live in a leasehold property, you may have to pay an annual ground rent and service charge to the freeholder. You may also be liable for special contributions to work on common areas or the structure of the building (such as a new roof). For more information, see Leasehold v freehold – what's the difference?
Service charges – If you live in a serviced apartment, you may have a regular service charge to pay
Residents' parking – in many towns and cities, you have to pay an annual fee to be allowed to park your car in the street, and then buy permits for your visitors
Maintenance and building work – repairing the roof,  redoing the wiring, or fixing subsidence all add major costs. If the boiler kicks in, there is a leak, or the fridge packs in, you will need to pay, see Find a tradesman
Television, broadband, cable and telephone add to the monthly bills see our guide to

the best broadband providers.