How much does an EPC cost?
If you are planning to sell or rent out your home you will need an Energy Performance Certificate. Read on to find out how much an EPC costs and how to get one.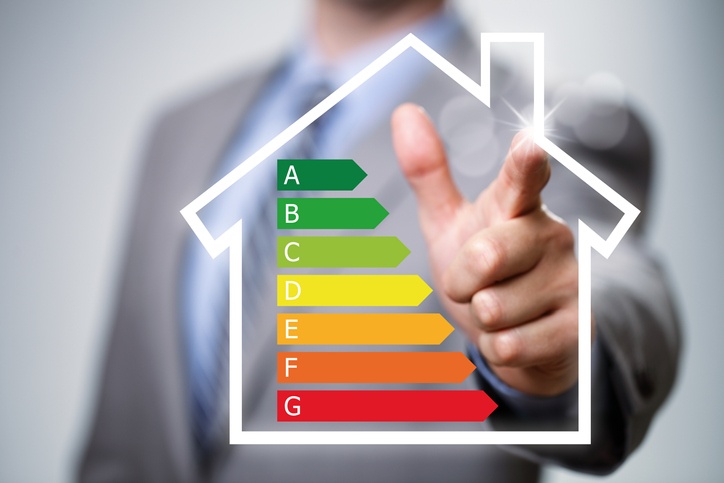 How much does an EPC cost in 2022?
An Energy Performance Certificate (EPC) costs between £60 and £120.
There isn't a set price for an EPC so you should compare quotes from energy assessors to get the best deal.
The EPC cost will vary depending on:
the size of your property
location of your property
the type of building.
For example, if you have a large house in London your EPC is likely to cost a lot more than someone getting an EPC for a one-bedroom flat in Grimsby.
Many people get an EPC through their estate agent as it's a convenient option, but it could end up costing you more.
You can cut out the middleman by simply filling in a short form on our site to get quotes from local qualified energy assessors in a matter of minutes. You can then compare quotes and book your energy assessor for a home visit.
If you are intending to get an EPC through your estate agent, don't forget to negotiate before you appoint them. They may be able to absorb the cost if it means winning your business.
Energy Performance Certificate costs
The cost of an EPC covers a survey being completed by an accredited Domestic Energy Assessor and the production of an Energy Performance Certificate for your property.
An Energy Performance Certificate, or EPC, tells you how energy efficient a property is. It includes information about how much energy a property uses. On top of that it includes recommendations about how to make the property more efficient and cheaper to run.
With an EPC, properties are ranked from A to G. A is the most energy efficient and G is the worst. Properties rated F or G are banned from being let to tenants.
A more energy efficient home means energy bills will cost less. It's also better for the environment.
Do I need an EPC?
Yes. An EPC is a legal requirement if you are selling or letting out a property in the UK. The only exception is listed buildings. That's because the improvements needed to make a building more efficient, such as installing double glazing, may be prohibited with a listed building.
If you are planning to sell your home you need to have at least applied for an EPC by the time your house goes on the market. It makes sense to get an EPC sorted out early so it doesn't end up slowing down the sale process. You can find out more with our guide to EPCs when selling a home.
You may also find a poor EPC rating affects your home's value and saleability if you are planning to put it on the market. It might be worth paying to improve your home's energy efficiency if you think it is going to affect your ability to sell. Though in reality we find that if someone falls in love with your home, a lower EPC rating is unlikely to put them off.
If you're a landlord letting out a property, keep reading for more information on funding improvements.
How long does an EPC last?
10 years.
EPCs were introduced in 2007 and are valid for ten years so you could already have one.
You can check if your property already has an EPC on the EPC register if your home is in England and Wales. For properties in Scotland check the Scottish EPC register and likewise the Northern Ireland EPC register.
How do I get an EPC?
You need to find a domestic energy assessor to come to your home and survey it for an EPC. The survey itself takes 45 minutes to an hour to complete. They will assess your walls, windows, insulation, roof and boiler.
They will then be able to give an idea of how much it will cost to heat and power your home for the EPC.
Ask for the Energy Performance Certificate to be emailed to you so you can pass it onto the estate agent marketing your property.
Get quotes from Domestic Energy Assessors in your local area
EPC requirements for landlords
On top of the initial cost of getting your property assessed and an EPC issued, you may have to pay out to improve your EPC rating.
It is illegal to let out a property with an EPC rating below E. So, you will have to pay to improve your rating if you want to rent out the property.
Since 1 April 2020, landlords can no longer let or continue to let properties if they have an EPC rating below E, unless they have a valid exemption in place. Exemptions are listed on the government website. But the chances are, your property is not exempt. You could therefore be looking at spending thousands of pounds to obtain a higher rating.
The government has therefore introduced a cap on how much you need to spend. This means you will never be required to spend more than £3,500 (including VAT) on energy efficiency improvements.
Of course, you won't need to spend up to £3,500 if your property can be improved to EPC E for less. If you can improve your property to E for less than the cap, you will have met your obligation.
If it would cost more than £3,500 to improve your property to E, the government recommend you should install all recommended measures that can be installed within that amount, then register an exemption.
Any energy efficiency improvements made to your property since 1 October 2017, can be included within the £3,500 cost cap.
You can also find funding help for landlords here.
Landlords whose properties don't meet the required standards (and don't have an exemption) face penalties of up to £4,000.