Government home buying schemes in 2022
There are a number of government home buying schemes available to help you get on the property ladder including Help to Buy, Shared Ownership and First Homes. The eligibility criteria has changed for some of the older programmes. See which schemes you could be eligible for in 2022.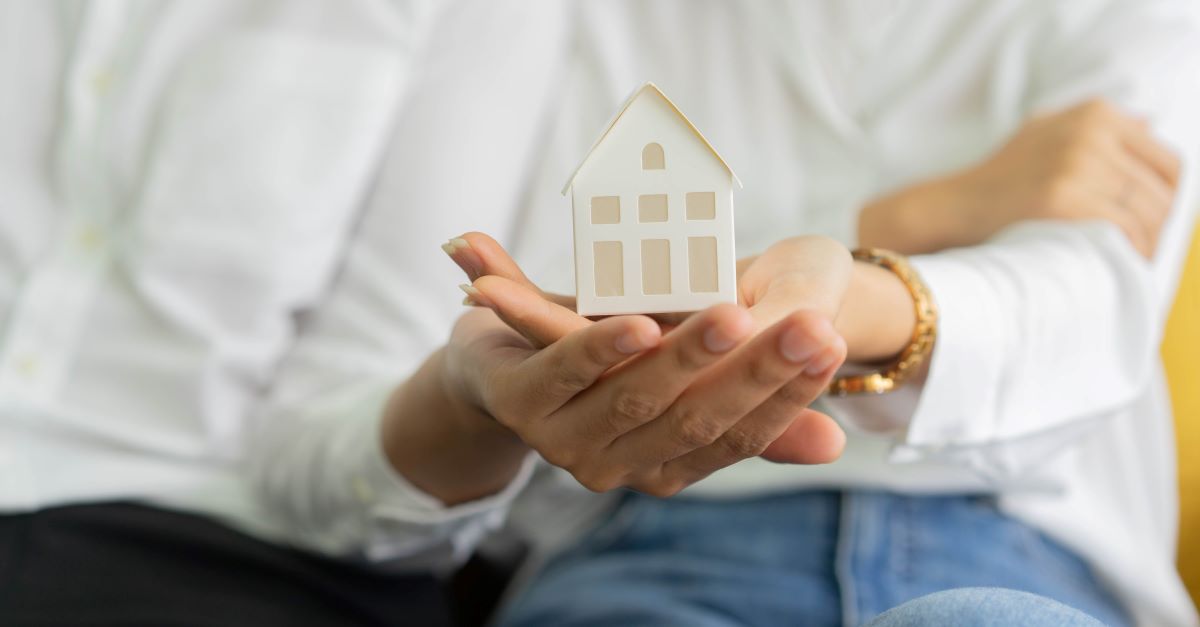 For some people, saving a deposit, securing a mortgage or finding the right home at the right price is such a struggle that they are priced out of buying on the open market. If you're in this situation, it is worth looking into the Government home buying schemes on offer to help you get on the property ladder.
Help to Buy: Mortgage Guarantee scheme
The government launched the new Mortgage Guarantee in the budget 2021 aimed to help buyers with a 5% deposit. The scheme runs until the end of 2022.
What you should know about the Mortgage Guarantee scheme:
The Mortgage Guarantee scheme allows you to get a mortgage with just a 5% deposit
The government has promised to underwrite 15% of the mortgage in the event that you default. As a result, mortgage lenders feel confident enough to offer you a 95% mortgage
The scheme applies to all types of properties (new build and old) that cost less than £600,000
First time buyers AND existing homeowners can apply
You must have a regular income and a good credit rating.
Find out how the mortgage guarantee will work and how to apply.
Help to Buy: Equity Loan (2021 – 2023)
Through a Help to Buy equity loan, the government will lend you up to 20% of the value of a newly built home in the form of an equity loan – or 40% if you're in London. You'll have to find a 5% deposit and secure a mortgage to cover the remaining share of the property.
What you should know about Help to Buy:
Unlike its predecessor, it's only open for first-time buyers and there are regional price caps ranging from £186,100 in the North East to £600,000 in London
There's no salary cap or joint income limit applied, but an eligibility calculator will check monthly income and outgoings to ensure you can afford the mortgage repayments
You must buy your home from a housebuilder registered for the scheme
Find out more about the Help to Buy Equity Loan
Shared Ownership
Shared ownership allows buyers who meet the eligibility criteria to secure a mortgage to buy a share (usually 25%-75%) of a property and pay rent on the remaining share to the housing association or private developer that owns the building. Rent is charged at a discounted rate (usually 2.75% of the property value per year). Buying is more affordable because you can start by buying as little as a 25% share in a property and your deposit can be 5% of the price of that share, rather than the whole property. Be aware that properties are usually leasehold and you may have to pay a monthly service charge and contribute to maintenance fees for major works. Find out more about Shared Ownership.
Mortgage Finder
Get fee free mortgage advice from our partners at L&C. Use the online mortgage finder or speak to an advisor today.
Find a mortgage
First Homes
The First Homes scheme, launched in June 2021, gives first-time buyers the opportunity to buy their home at a 30% discount.
What you should know about First Homes:
It's only available to first time buyers in England buying a new property.
Purchasers must also have a household income of less than £80,000 (or £90,000 in London).
The scheme is designed to help people get on the housing ladder in their local area. This means that the eligibility criteria is set by the local authority and may differ. For example priority may be given to local key workers.
There are only a handful of developments that offer First Homes. However, more sites are due to launch across the country with a further 1500 homes for sale by the end of 2021.
Find out where in England you can find First Homes and everything else you need to know in our guide on First Homes.
Get free advice from L&C mortgage brokers to find out what government scheme might be best for you
Help to Build
This scheme is to help self and custom builders get onto the housing ladder through lower deposit mortgages.  When the build has been completed, a government backed loan is made available, similar to the Help to Buy: Equity Loan scheme. Find out more about the  Help to Build Scheme and how to apply.
Lifetime ISA
A Lifetime ISA, or LISA, is a type of account designed to encourage people to save for their first home or their retirement.  You can save up to £4,000 a year and the government will top this up with a 25% bonus.
Find out more about the Lifetime ISA and whether you should open up an account.
Rent to Buy
You can rent a newly built home with the intention to buy, thanks to this government scheme. See if Rent to Buy is the right scheme for you
Right to Buy
If you live in a council house or flat you may be able to buy your home at a discount under the right to buy scheme. The discount depends on where you live, how long you have lived there and whether you live in a house or flat. Read more about right to buy
Armed Forces Home Ownership Scheme
The Armed Forces Home Ownership pilot scheme (AFHOS) has now closed, and the government recommends considering other schemes outlined above – such as Help to Buy.
HOLD or Home Ownership for people with Long term Disabilities
HOLD is a specially tailored option to assist people with long term disabilities to purchase a home on a shared ownership basis. Find out more about HOLD
Schemes in Wales and Scotland
There are similar schemes open in Wales, Scotland and Northern Ireland.