Completion – What to expect
The great day of completion is here. You're busy loading up the removals van, but if things don't go according to plan you still might not be home and dry. So make sure you know what is expected and keep an eye on every step of the process.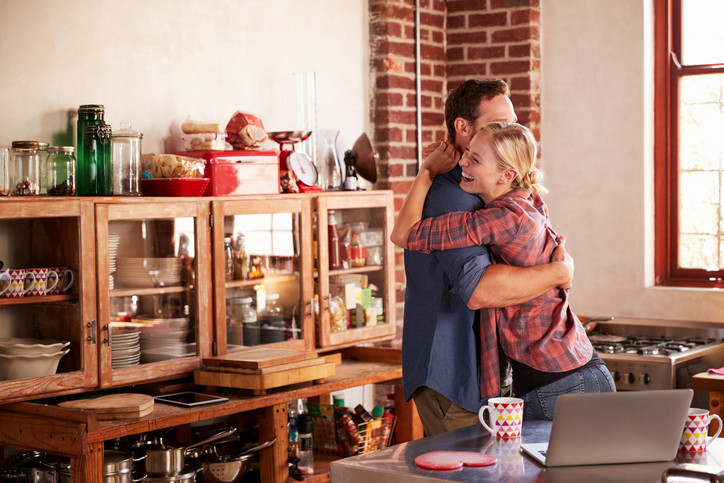 What is completion day?
It's the day the money is transferred, you get the keys and you can start moving into your new home.
What can go wrong?
There are various stumbling blocks, such as when the money is being passed from your mortgage provider (if you're using one) to your solicitors, then to the buyer's solicitors. And if the money hasn't gone through by 3pm, you'll have to wait until the next working day.
You might also be involved in a chain of buyers and sellers. If any of these falls through, the whole process can come grinding to a halt. For example, some buyers fail to take all of the costs into account. You have to pay charges such as stamp duty and VAT on agents' fees to your solicitor, otherwise you won't be able to complete.
Can solicitors ever slow down the process?
They should have their full attention on the job and making it go through as quickly as possible, but mistakes can be made – so make sure you check up on them regularly and make your presence felt. A phone call to your solicitors or conveyancers first thing so you understand when the transfer is taking place followed by another call mid-morning would be prudent so you know exactly where things stand.
Compare Conveyancing Quotes
Compare quotes and find the cheapest, nearest and best rated conveyancers from our panel of 120 quality assured firms
Get conveyancing quotes
If I fail to come up with the money will I be fined?
Yes, but if you have failed to pay because your buyers also failed to come up with the money, they will pay a penalty to you, so hopefully you won't lose out.
Who decides when completion day happens?
The vendor and buyer should get the chance to agree this in advance. It traditionally has to be on a working weekday, to enable the money transfers through the bank and so your solicitor is available.
Can I exchange and complete on the same day?
It's standard practice for completion to happen seven to 28 days after exchanging contracts.
But exchanging and completing on the same day is possible, increasingly common, and has certain advantages – it certainly speeds the process up, and means you don't have to pay a deposit on exchange of contracts. However, there are downsides – it is incredibly stressful, and you don't definitely know that you are moving until the day that you move, which makes arranging removals men and forwarding post more complex. If anything does go wrong, you don't have any time to put things right. You will need to have your house packed up with the removals men ready, while you are waiting to hear that contracts are being exchanged. If you are keen to go for this, the things to consider are:
It is much less riskier if you and the seller are chain-free, so there is no one else to mess things up
It is easier if you are a cash purchaser, so you don't have to worry about transferring money from the mortgage lender
Some mortgage lenders are happy with exchanging and completing on the same day, but others require a minimum period (such as five working days) between
You and the mortgage lender should transfer the funds to your solicitor the day before, to ensure there are no money transmission problems
You are making yourself more vulnerable to an unscrupulous seller demanding something extra at the last moment, as you will be all packed up and ready to go, and not really in a position to negotiate
How do I get the keys? 
You can arrange to pick them up directly from the sellers or you can pick up from their estate agents on your way past with the removals van.
What documents should I keep after completion
See our handy checklist of documents to keep after completion that you should have from your solicitor or conveyancer and that are helpful to collect from the previous owner as you move into your new home or that you can leave behind for the new owners if you are completing the sale of your property.
Compare conveyancing quotes from the cheapest, nearest and best rated conveyancers from our panel of 120 quality assured firms