DIY conveyancing
You might be tempted by DIY conveyancing to save money, but can you do your own conveyancing? We look at when it is possible to do your own conveyancing and the pros and cons to consider.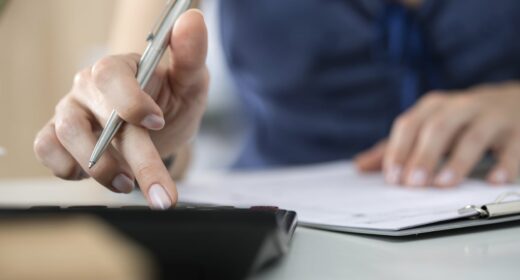 The conveyancing process is complex, and you shouldn't consider DIY conveyancing if you don't fully understand all the steps involved.
However, doing your own conveyancing can certainly save you money.  See our guide on conveyancing fees which sets out what you can expect to pay in terms of legal fees and other disbursements so you can see the costs involved.
Who normally does conveyancing?
Conveyancing is the legal transfer of home ownership from the seller to the buyer. Conveyancing is usually done either by a solicitor, a licensed conveyancer, or a legal executive. If you're considering instructing a professional, you'll need to choose between a solicitor or a conveyancer – and the decision will depend on the circumstances of the purchase.  In addition to comparing quotes and reviews, here are some useful questions to ask your conveyancing solicitor before making your decision, including whether or not your conveyancing solicitor offers a no complete, no legal fee guarantee.
Is DIY conveyancing an option?
DIY conveyancing is an option but not usually possible if a mortgage is involved but may be if you are cash buyer. Doing the conveyancing yourself should only be considered for simple transactions, and only if you are comfortable with legal jargon and willing to deal with a lot of paperwork. If you are selling, you will need to pull together documents for the sale and there are a number forms you need to be aware of including the TA6 form.
How much could I save?
Conveyancing fees do vary but are typically between £850-£1500, plus the cost of disbursements.  Legal fees for leasehold properties are more.  A cheaper option can be online conveyancing. If you're worried about the cost, it's wise to compare conveyancing quotes first and look out for a no complete, no legal fee guarantee.
Compare Conveyancing Quotes
Compare quotes and find the cheapest, nearest and best rated conveyancers from our panel of 120 quality assured firms
Get conveyancing quotes
So why doesn't everybody do it themselves?
Most mortgage lenders insist on a professional in order to protect their interests. Lenders generally require that you use a conveyancing solicitor that is registered with their panel.
There is also added risk to doing the legal work yourself. If you go through the process incorrectly, the seller's solicitor could take advantage of your inexperience, you could be sued, and end up spending far more in legal and court fees than you would have done on a conveyancer.
When should you avoid DIY conveyancing?
Even if your mortgage company allows for DIY conveyancing, and you are happy with the risks, property law can be more complicated in some circumstances and we recommend against DIY conveyancing in these instances:
If the property is leasehold
If the property is not registered with the Land Registry
If the property is not a house or flat
Compare conveyancing quotes and get a no completion, no legal fee guarantee with our panel of quality assured conveyancers