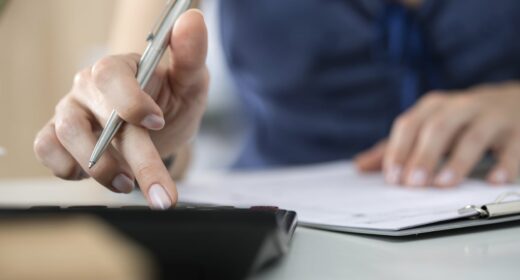 Should I do conveyancing myself?
Conveyancing is expensive and comparatively straightforward, which tempts some people to do it themselves. This can save money, but it can also be risky
If you don't know what conveyancing is please click here to see our introduction to it. But to be frank, if you need to read an introductory guide to conveyancing, you shouldn't attempt to do it yourself!
Who normally does conveyancing?
It is usually done either by a solicitor, a licensed conveyancer, or a legal executive. See Finding the right solicitor or conveyancer?
But can I do it myself?
Despite the professionals' extensive training, DIY conveyancing is possible, but usually only on simple transactions, and if you are comfortable with legal jargon and willing to deal with a lot of paper work. However you cannot normally do it yourself if a mortgage is involved.
How much would I save?
The cost of solicitors ranges from around £400 to well over £1,000, depending on what is involved. You can also use online conveyancers which still have to be officially registered, but are usually significantly cheaper. See Finding the right solicitor of conveyancer? 
So why doesn't everybody do it themselves?
Most mortgage lenders insist on a professional in order to protect their interests. Some lenders, HSBC for example, actually insist you use one of their recognised solicitors to do your conveyancing. It is also important to recognise that doing it yourself comes with huge added risk. If you go through the process incorrectly, the seller's solicitor could take advantage of your inexperience. You could be sued and end up spending far more in legal and court fees than you would have done on a conveyancer.
When should you avoid DIY conveyancing?
Even if your mortgage company allows for DIY conveyancing, and you are happy with the risks, there are some times in particular where the law becomes very complicated and we recommend against DIY conveyancing:
  If the property is leasehold
  If the property is not registered with the Land Registry
  If the property is not a house or flat
  If the sellers are divorcing or separating