Buy-to-let mortgages explained
Buy-to-let is a popular investment, even during the pandemic. But with recent tax changes and the cost of buy-to-let mortgages higher than conventional mortgages, it is more important than ever to work out the costs.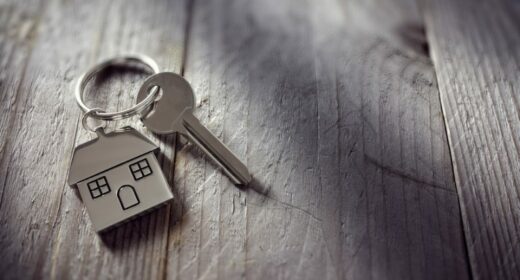 What is buy-to-let?
Buy-to-let is a property which is purchased to let out in order to produce a rental return and income stream. It can also grow in value, producing capital gain when you sell. The rent on a buy-to-let property should cover:
the cost of the mortgage
expenses, typically building insurance, repairs and any letting agent's fees
Buy-to-let mortgages
Unless you are a cash buyer, you will need a buy-to-let mortgage as a standard residential mortgage only applies if you plan to live in the property. A buy-to-let mortgage will enable you to rent out your property to tenants – this is not permitted with a conventional mortgage.
Buy to let mortgages are a lot like residential mortgages with some key differences:
The amount you can borrow is based on how much rent the property can generate versus the cost of the mortgage. Typically, lenders will want your expected rental income to meet at least 125% of the monthly interest payments on the loan.
Buy-to-let lenders may also require you to have a minimum salary, typically £20,000-£25,0000.
Buy-to-let mortgage interest rates are higher than standard mortgages due to the greater risk involved.
The minimum deposit is generally 20-25% of the purchase price and the cheapest deals require a deposit of 40% or more.
Arrangement fees can be higher than on a conventional mortgage. These are sometimes calculated as a percentage of the amount you borrow, rather than a flat fee.
For free expert buy-to-let mortgage advice see our award winning mortgage broker service
Mortgage Finder
Get fee free mortgage advice from our partners at L&C. Use the online mortgage finder or speak to an advisor today.
Find a mortgage
COVID-19 Update
Pre-pandemic, many lenders offered 85% LTV buy-to-let mortgages. But as of the beginning of 2021, the current maximum is 80% for personal purchasers and 75% for buy to let mortgages organised by limited companies. Getting a buy-to-let mortgage with anything less than a 20% deposit at the moment will be a challenge.
It's also worth bearing in mind that there are currently delays in getting mortgage applications processed and approved.
Buy-to-let tax implications
Stamp duty on buy to let properties
New stamp duty rates are in effect. From July, 2020 – June 30th, 2021, if you're buying a buy to let property or a second home in England & Northern Ireland, you'll need to pay a 3% stamp duty surcharge on properties up to £500,000 with higher bands due above this threshold. This means the stamp duty on a buy-to-let home costing £250,000 will now be £7500. From July 1st, 2021 – Sept 30, 2021, you'll need to pay a 3% stamp duty surcharge on properties up to £250,000. To understand the exemptions, how much you could pay and common questions see our guide on stamp duty for buy-to-let.  There is also a stamp duty surcharge on additional homes such as buy-to-let properties in Scotland and Wales. For more details on the additional stamp duty charges, see stamp duty for second homes or use our stamp duty calculator.
Income tax relief
In the past, landlords have been able to off-set mortgage interest and buy-to-let mortgage arrangement fees against their income tax bills at up to 45% for higher earners.
However, this tax relief is being reduced and will be capped at 20%. This new approach is being phased in over three years from 2017.
Wealthier, higher tax paying landlords will therefore be the most affected. Experts warn that landlords could be up to £2000 per year worse off, based on typical rents. Cash buyers and investors in 20% tax band least affected.
Buy to let rental yield
To assess if buy-to-let is financially viable,  you need to know a property's yield. This is the rental return a property generates. Average yields in the UK are roughly 5%.
In its simplest form, this is calculated by dividing the annual rental income by the purchase price, then multiplying by a 100, to give the gross rental yield as a percentage.
For example, annual rent of £7200 divided by purchase price, £145,000 multiplied by 100 gives a gross yield of  4.9%. If you don't know what the rental income will be, ask the estate agent who is advertising the property.
Rental requirements
If you're taking out a buy-to-let mortgage to purchase a property the lender will want to know you can secure enough rent to make the repayments. Under strict new rules imposed by the Prudential Regulation Authority many lenders have increased their rental requirements in order to reduce risk. This means landlords must be able to achieve higher rents in order to secure the mortgage. However, some lenders will allow a landlord to use their own disposable income to meet any rental income shortfall so it's important to shop around.
Choosing the right buy-to-let property
The property adage, location, location, location, is doubly important with buy-to-let.
Most people travel to work and the best buy-to-let investments are generally those within a fifteen minute walk of a train or tube station.
Find a property to suit local demand. A funky flat above a brasserie might suit commuting professionals but not a young family.
Resale property is generally bigger and cheaper to buy than new build.
Be wary of buying into a block of  flats with many other buy to let investors. Too many flats to let at the same time, means rents could fall or worse still, voids.  It can also make selling harder.
Buy-to-let conveyancing
Buy-to-let conveyancing is the legal process for transferring ownership of a property to you. It begins when your offer on a property is accepted and runs through to the day you receive the keys.
Landlord responsibilities
Being a landlord comes with a wide range of legal responsibilities which include:
Contract – You must provide your tenant with a contract, generally an AST (Assured Shorthold Tenancy). This gives tenants the legal right to live in the property for a fixed period or a rolling term.
Right To Rent – All landlords are now responsible for checking their tenants have the right to rent in the UK. Give every tenant a copy of the Government's How to Rent booklet.
Tenancy Deposit Protection – Protect your tenant's deposit in government backed schemes such as DPS (Deposit Protection Service), TDS (Tenancy Deposit Scheme) or mydeposits.  Give your tenant details of where their deposit is protected.
Gas and Electrics – Check gas appliances once a year using a gas safe registered tradesman and give tenants a copy of the safety certificate.Wiring and electrical appliances also need to be checked regularly.
Energy Performance Certificate – Your property must have an up to date EPC before it can be marketed and you must give a copy to your tenant. An EPC is valid for ten years. Get quotes for an EPC here
Fire – Furniture and soft furnishings must pass fire safety regulations. Check for fire retardant labels.  Fire alarms have to be fitted. Fit a carbon monoxide alarm in any room with gas appliances.
Maintenance – as well as meeting legal requirements, you'll want to maintain your property to a good standard for your tenants and in order to protect your investment. Many landlords manage their own properties. It can be helpful to join a representative organisation such as The National Landlord's Association or The Residential Landlord's Association. Get to know good plumbers and builders to help you manage your property smoothly. Our Find a Tradesman service can connect you to local tradespeople to get a range of maintenance jobs done.