How do I choose a new area to live in?
Before you look for a property, you need to decide on the area. It could be the most important decision you make: get it wrong and you will either be unhappy with where you live, or face the costs of moving again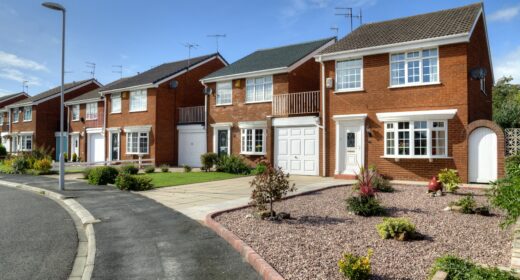 Make sure you check out our series of reports House Price Watch so you know what's happening to prices in different areas.
Why is looking for a new area difficult?
If you want to move to a new home close to where you already live, there is little to decide.  But if you want to move to a different part of town, or across the country or, if you are considering buying a second home, then deciding the area is more difficult. It can take time to get to know an area well enough to know whether you would like to live there, and many of the issues will not be apparent from just visiting.
The UK housing market is highly localised, and only by thoroughly researching individual areas and streets can you ensure you don't make a mistake, and confidently make the snap decision needed to put in a bid quickly if lots of people are interested in your chosen property.
Choose an area you can afford
First of all, you need to choose an area where you can afford to buy the sort of property you want to live in. Decide roughly how much you want to spend (see How much can I afford?).  If you'll need a mortgage, then it's also a good idea to work out how much you can afford to borrow. Then look on property websites to see what you can get within your budget in different areas.
Use our calculators to see how much you can afford, how much the mortgage will cost you monthly and more
Where is cheap?
To state the obvious, city centres tend to be more expensive than the countryside; the South tends to be more expensive than the North; and London is more expensive than pretty much anywhere else – more than three times as expensive as the North East of England or Wales.
These are December, 2021 figures for UK from the Land Registry:
| | |
| --- | --- |
| Area | Average price (£) |
| North East | £147,214 |
| Northern Ireland | £159,109 |
| Scotland | £180,485 |
| Yorkshire & Humber | £196,877 |
| North West | £200,172 |
| Wales | £204,835 |
| East Midlands | £235,004 |
| West Midlands | £238,238 |
| South West | £314,037 |
| East of England | £339,502 |
| South East | £380,237 |
| London | £521,146 |
But even within areas prices vary hugely. One village might be more expensive than that on the other side of the valley. One end of a street might be cheaper than another.
Decide what type of property you want
Would you like a period property or a new build?  If you are looking at characterful areas, you may want to consider what's involved with buying in a conservation area or buying a listed building.
What is the minimum number of bedrooms you would consider?
Do you want your own front door, or are you happy with a conversion flat?
There will naturally be trade-offs – you might be able to afford a flat in a more popular area, but a whole house in cheaper area.
Once you've decided on your budget and the type of property you want, then spend your evenings cruising property websites to find out if the areas you are interested in have the sort of properties you want at a price you can afford.
For more advice, see our guide on how to find the perfect property.
Choose what type of area you want to live in
There are a number of things to consider when you are choosing an area you would like to live in:
Do you want to be in a happening place, with lots of life?
Or, do you prefer somewhere more rural? Do you relish a laid back lifestyle or will you get bored?
Is being able to walk to the shops important, or are you happy having to get in a car to get a pint of milk?
Does the village have a shop or post office? Some village shops and pubs are closing so don't be completely dependent on just one.
How long will it take to get to work? How close do you want to be to your parents, family, and friends?
Are there community groups around? Sports teams, amateur dramatics, gardening – can you get an allotment?
What are the local shops and services like.  Make sure these suit your needs.
Check out the crime rates, schools, transport links and council tax rates.
Mortgage Finder
Get fee free mortgage advice from our partners at L&C. Use the online mortgage finder or speak to an advisor today.
Find a mortgage
What are the employment opportunities?
If you are already employed, where will you work? What happens if you decide to leave your current job, or if something happens to your company? Ensure you leave room for career flexibility. Don't move to a one-industry town. Ambitious people may require access to larger centres of employment and job markets.
If you are moving from the city to the countryside, consider that you may want to adapt your work-life balance or spend more time with your kids, all of which might require employment opportunities closer to home.
Spend time in the area
Spend days wandering the area you are interested in. You will probably spend years there – it is really worth investing time to make sure you are happy where you end up.
Visit the parks, the pubs and shops
Can you feel yourself living there?
What does the local paper tell you?
How old or young, affluent or poor is the area?
Are there lots of kids running around? Do you like that?
Where is the farmer's manure or silage pit located? Is it going to stink out your garden?
Make sure you try out the local transport to see what it is like in real life, rather than relying on the estate agent saying it is wonderful.
If you are unsure, rent first
It is better to rent somewhere in a village and find you can't stand village life, than buying and selling in distress a couple of years later.
Take the long term view
Unless you plan to move again in a couple of years, take the long term view. Don't move somewhere you will grow out of in a couple of years: move somewhere you will grow into.
Those in the first half of their careers will hopefully earn more money each year, enabling you to grow into areas (and take on properties) that at first seem expensive. But do be realistic about your future earnings!
Do worry about the long term value of your house. For many people it is their biggest asset, outstripping their pension.
Cheap areas surrounded by expensive areas are likely to gentrify. Unless there is a particularly powerful reason they are cheap, such as bad housing, motorways, chemical plants or post-industrial wastelands.
Fashionable areas that everyone is talking about may well have topped out, and have lower growth.
A good value area, with good properties and decent transport connections, is a good bet because local house prices can take years to catch up with transport improvements.
If a new transport connection has been announced to be opened some years in the future, property prices nearby are likely to rise above average until the transport connection starts operating. On the downside, big building works might cause disruption for some time or cause problems if you decide to sell.
It's a good idea to get a Mortgage Agreement in Principle before you start looking a properties
Do you have children – or are planning to have them?
Then you will need to make sure you are moving somewhere child-friendly.
Good schools are vital – Ofsted's website will tell you what they are like.
Local councils will generally tell you the precise catchment areas of their schools in recent years – vital to know if you want to make sure your children get into it.
Living where lots of other families already live is a good bet, and will ensure lots of facilities for families such as parks and play areas.
Know the exact streets you want to live in
Once you have chosen a rough area, drill down – life can vary dramatically street by street, or village by village. Get chatting to the estate agents – they usually have really good insider information about the local variations.
If you are moving to a city:
One side of a suburb can be very different from another one.
Five minutes walk to the bus stop doesn't feel that different from 15 minutes the first time you walk it, but it does when you do the journey twice every workday.
Living next door to a pub will be a very different experience from living a street away.
One side of a street could be in the catchment area of a school, and the other outside it.
In London, council tax can vary dramatically from one side of the street to the other.
If you are looking to buy in the countryside:
How does this village measure up to another nearby?
Is there any public transport?
How far are the good schools – are you prepared to drive that twice a day?
And how long would it take you to get to work?
Are you near a train station?
Are you a gym fiend – if so, is there a gym nearby, or will you buy equipment?
For helpful advice through all the key stages of buying your home see our step-by-step guide to buying.

When you are ready to start viewing properties, see our viewing a property checklist.