Holiday Let Mortgages
Ever dreamed of owning a second home by the beach, or in your favourite UK holiday spot? Or perhaps you're looking at a second home from purely an investment perspective. The good news is a holiday let mortgage could help you realise your dream, boost your income and it has tax benefits too. We tell you everything you need to know about holiday let mortgages.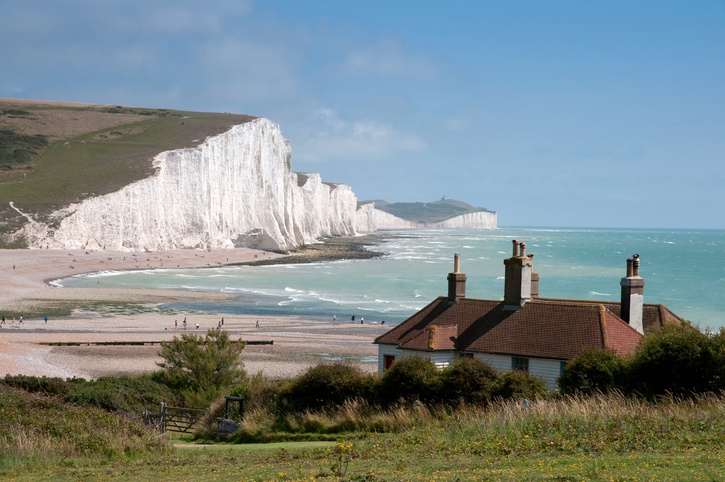 What is a holiday let mortgage?
A holiday let mortgage is designed for people looking to borrow money to buy a property that will be let out on a short-term basis to tourists as a business.
It differs from a holiday home mortgage, where you borrow money to buy a second home that only you will use.
It is also different from a buy-to-let mortgage, where you borrow money to buy a property that will be let-out on a long-term basis. Find out more with our guide to buy-to-let mortgages.
What's the difference between buy-to-let and holiday let?
Buy-to-let property has long been a popular property investment but, holiday lets are now becoming an attractive alternative.
The great thing with a holiday let is you can rent one out for far more money than you could a normal rental property. This means that, provided you can let it out regularly, you could generate a much bigger income.
Furnished holiday lets are also treated differently by the taxman. They are classed as a business which means you can still claim tax relief on mortgage interest. In contrast, that relief is being reduced on buy-to-let properties.
For a property to count as a holiday let, rather than a buy-to-let, it must be available for letting as furnished holiday accommodation for at least 210 days per year. That still leaves a whopping 22 weeks of the year when you can enjoy your holiday home.
Need investment advice on a holiday let? Find an independent financial adviser here
Do I need a specialist mortgage?
If you are going to need to borrow to buy your holiday home, then you will need a specialist mortgage.
Traditional residential mortgages do not allow you to let out your home and a buy-to-let mortgage may not be suitable.
The problem with a buy-to-let mortgage is that to work out your affordability the lender will determine an annual rental figure based on the assumption that it will be let on an assured shorthold tenancy of six to 12 months.
That doesn't work with a holiday let as you are letting it out for a matter of days rather than months. This means most people wanting to buy a holiday let won't meet the lending criteria for a buy-to-let mortgage.
A holiday let income will fluctuate, in peak months it could be considerably higher than buy-to-let income, but it isn't guaranteed for months. So, the amount a lender will loan you with a holiday let mortgage is based on an income projection figure rather than a simple multiple of potential rental income.
Your own income will also be considered when you are assessed for a holiday let mortgage as the lender will need to know you can cover the mortgage when the property isn't occupied.
The type of property you buy will also affect your ability to get a holiday let mortgage.
Lenders want to know the property could be easily sold, so they won't usually give you a mortgage on a holiday park home or somewhere that is limited to just being a holiday home.
Use our fee free mortgage broker service to help you find the right holiday let mortgage
What are the tax benefits of a holiday let mortgage?
The big attraction of a holiday let mortgage is the way the taxman views it. As a furnished holiday let is classed as a business you can deduct all your expenses from your rental income before you are assessed for tax. That includes the interest you are paying on your mortgage.
In contrast, the tax relief on buy-to-let mortgages is in the process of changing. It is becoming less generous for higher-rate and additional-rate taxpayers.
When buying a second property, there are tax considerations to keep in mind, however.  There is stamp duty for second homes and it is worth thinking about capital gains tax when it comes to selling a second home down the line.  For tax advice, you may want to speak to an independent advisor. We partner with Unbiased who can connect you with local tax advisors in your area.
How much will I be able to borrow?
In order to get a holiday let mortgage you'll typically require a 25%- 30% deposit. That's because there is more risk to the lenders of a holiday let than with a normal mortgage or buy to let where the tenants will be longer term. Lenders then look at whether the property will be able to provide a rental income of typically 125% – 145% of the interest payable on the mortgage. And you may need to show that you can afford the mortgage payments during periods when your property isn't rented out.
So, as a general example, if you wanted to buy a holiday let worth £250,000 you'd need to be able to put down at least a £75,000 deposit. The property would also need to be able to generate at least £11,000 a year rental income, assuming a mortgage interest rate of 4.5%.
Mortgage Finder
Get fee free mortgage advice from our partners at L&C. Use the online mortgage finder or speak to an advisor today.
Find a mortgage
Are holiday let mortgages popular?
Yes. In fact, the number of holiday let mortgage products available grew from 74 in August 2020 to 186 in September 2021, Moneyfacts data shows.
It's thought that as as the demand for vacations in the UK remains popular, we can expect to see more growth in this market in the months to come.
Alternatives to a holiday let mortgage
You don't have to use a mortgage to buy your holiday let. You could look at alternative ways to finance the property.
If you can afford to do it, then you could buy a property mortgage-free. That way you don't have to factor mortgage repayments into your costings, worry about being accepted for a mortgage or what could happen to interest rates in the future.
Another option is to remortgage your own home to release enough money to put down a deposit on your holiday let mortgage. If you have paid a large chunk of your mortgage off and your home has increased in value, you might even be able to use the equity to buy your holiday let mortgage free (though you then wouldn't be able to deduct the mortgage interest from a mortgage on your own home when calculating your profits from the holiday let). 
Look at remortgaging today and see how much equity you can release with our fee free mortgage brokers at L&C
If you are able to stump up most of the money needed for a holiday let, then you could consider taking out a personal loan for the rest that you need. You can usually borrow up to £25,000 this way, but some lenders may consider loans for larger amounts.
Where can I get a holiday let mortgage?
Whilst the number of holiday let mortgage products is increasing, most of the big lenders don't offer holiday let mortgages. Leeds Building Society and Principality Building Society both offer them. After them it tends to be smaller building societies such as The Cumberland, Furness Building Society and Bath Building Society all lending on holiday lets.
The best way to make sure you find the right mortgage for your holiday let, and ensure your chances of a successful application, is to use a mortgage broker. They know the market and may be able to access specialist mortgages that you can't find on the open market.
Holiday let mortgage lending criteria
The lending criteria for holiday let mortgages is tighter than with a residential or buy-to-let mortgage.
When assessing you a lender will look at your own personal income as well as expected rental income from the property. They will also look at your own outgoings. So, if you already have a big mortgage on your own property that could significantly impact what you can borrow for a holiday let. This is because the lender wants to make sure you can afford to meet the repayments on their mortgage if there is a period when the property isn't let.
How much will a holiday let mortgage cost?
The interest rate on holiday let mortgages tends to be slightly higher than the rates on a residential mortgage. At present rates are around 2%-4% depending on the size of your deposit. But, remember you'll be able to offset your mortgage interest payments against your rental income for tax purposes.
Use our fee free mortgage broker service to help you find the right holiday let mortgage