Mortgages made simple
Should you get a tracker mortgage or a fixed rate mortgage? What are LTV, APR, SVR, base rate and early repayment charges? Getting a mortgage can be daunting, and the amounts of money huge. This mortgage guide outlines the basics about mortgages, to help you with this important step when buying a home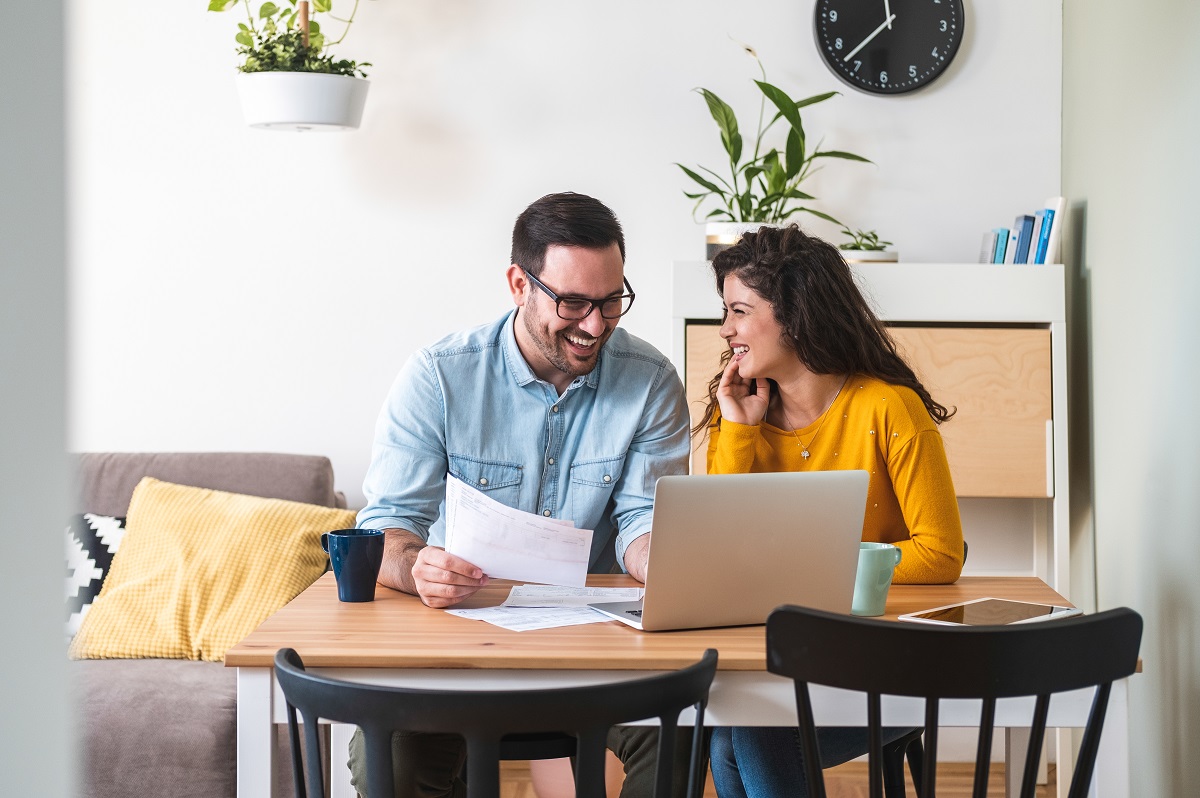 How much can I borrow?
The amount you can borrow on a mortgage depends upon your annual income, your debt levels and credit rating, and fixed outgoings like child-care. However, different banks can agree to lend you different amounts.
The best way to work out exactly how much you can borrow is to discuss your finances with a mortgage broker and ask them to give you an estimate of how much they can lend you. You can also use a mortgage calculator to get a rough understanding of how much you can borrow, although it doesn't take into account your specific household expenditure items.
In 2017, the majority of mortgages (42%) loaned were between £120,000 and £250,000. That's according to the Financial Conduct Authority, which gets data from mortgage lenders every quarter. It's statistics show that only one in five mortgages loaned more than £250,000 last year.
Use our mortgage affordability calculator to find out how much you could borrow
Mortgage length
The length of the mortgage is called a term, and the most common mortgage term is 25 years. However, mortgages can last 10, 15 or 20 years.
The mortgage term that you choose will affect your monthly repayments: a shorter term means higher payments, because you have less time to repay the loan. However, if you can afford the higher repayments, a shorter-term mortgage will be cheaper because you'll pay less interest.
See how your mortgage term affects your monthly repayments with our mortgage cost calculator
Putting down a deposit
When you buy your first home, you need to pay for part of the property upfront, which is called putting down a deposit. Most people will put down at least 10%, but some mortgages will require you to pay much more. It's also possible to get a mortgage with just 5% of the property's value as a deposit, but these mortgages are harder to secure.
The average deposit for a first-time-buyer is £33,000, according to Halifax. It can seem an impossible target, but with a little help, saving for a deposit is possible – as long as you are wise about where you put your money while you save.
Discover how the size of your deposit affects your choice of mortgages by changing the loan amount with our mortgage comparison tool
What does LTV mean?
The term LTV is used mercilessly when referring to mortgages. It stands for loan-to-value, and it tells you what percentage of the home's value is borrowed. For example, if you buy a £100,000 house and you pay £20,000 as the deposit, your LTV is 80% because you've already paid 20% when you put down the deposit. If you were to pay £5,000 deposit, your LTV would be 95%.
Generally speaking, higher LTVs lead to higher interest rates, because they are seen as riskier for lenders. For example: if you put down 30% of the value of a property as deposit, and borrowed only 70%, your interest rates would probably be lower than if you put down 10% of the value of the property as a deposit and borrowed the other 90%.
In 2017, a third of mortgages had a loan-to-value ratio of between 75% and 50%, according to the FCA. Fewer than one in ten mortgages were approved with a 95% LTV – and only 13% of mortgages were for a LTV of between 85% and 90%. This means that most people buy property with a deposit between 25% and 50%, and very few manage to secure a mortgage with just a 5% deposit.
This may change now that the government launched the new Mortgage Guarantee scheme in the Budget 2021 to help buyers with a 5% deposit buy a home. The 95% mortgage scheme will run for 18 months until December 2022. The scheme applies to all types of properties (new build and old) that cost less than £600,000. First time buyers AND existing homeowners can apply. You will be able to fix your initial rate for 5 years if you wish to.
What is a fixed rate mortgage?
A fixed rate mortgage is one that has a set interest rate for a certain period (usually two, three or five years). Regardless of any changes in the Bank of England's base rate, the mortgage repayments will remain the same.
These are the most popular type of mortgages, chosen by 93% of applicants in 2017. That's according to statistics from the FCA.
Fixed rate mortgages can be beneficial because they protect you from any increases in the base rate, and stop your repayments from becoming more expensive. However, if the base rate falls, it means you don't benefit from lower interest.
At the end of the fixed rate term, you will revert to a tracker or SVR mortgage – or you can shop around to find another fixed rate mortgage.
Mortgage Finder
Get fee free mortgage advice from our partners at L&C. Use the online mortgage finder or speak to an advisor today.
Find a mortgage
What's the difference between repayment and interest-only?
The majority of mortgages on the market today are repayment ones, which means that you repay the interest and the value of the home. At the start of the mortgage term, the majority of your repayments will cover the interest – but as time goes on, the interest reduces and you start repaying the capital (value) of the loan. By the time the mortgage ends, you'll have repaid the loan and any interest.
An interest-only mortgage is when you repay the interest only, and repay the full loan amount at the end of the term. The monthly repayments are much more affordable, but it means that you either have to pay the capital back over time and face early repayment fees, or save up /have a repayment vehicle in place to repay the loan at the end of the mortgage.  Retirement interest-only mortgages are becoming more popular as an alternative to downsizing or equity release.
What is a tracker mortgage?
A tracker mortgage tracks the Bank of England's base rate, and adds a certain percentage on top of this to make up the interest rate. For example, if the lender charges 2% above the base rate, and the base rate is 0.5%, the tracker mortgage will charge 2.5% interest.
Some people prefer tracker mortgages because they are simple and transparent, and can be cheaper than fixed rate mortgages. Furthermore, if the base rate goes down, so do your repayments – but the same is true of increases, too.
What is a SVR mortgage?
SVR stands for standard variable rate, and it's the standard mortgage offered by lenders. It essentially allows the lender to set the interest rate themselves, without fixing it or tracking the Bank of England's base rate.
Lenders can increase the interest as and when they want to, and there's little that you can do about it. However, the rates are generally kept low by market competition because you can leave for another lender if you feel the charges are too high.
If you're on a SVR mortgage, you should shop around to see if you could save money by switching to a different deal.
Use our mortgage finder to see the latest mortgage rates and work out how much your repayments could be if you switch from a SVR to fixed deal
Other types of mortgages
There are a number of other types of mortgages, which include:
Your house is a guarantee for the mortgage
When you apply for a mortgage, the lender will send someone to value the property. They do this because your mortgage is secured against your house itself, so they need to make sure the value is correct. It's for this reason that the lender will usually keep the title deeds of the property as a guarantee, and they will register their interest in the property with the Land Registry.
Furthermore, because the loan is secured against the house, a lender can force you to sell or repossess the property if you fall behind on your repayments.
If you sell your house before you've repaid the full mortgage, you will need to use the money from the sale to settle the debt and keep the remaining cash.
What is equity & negative equity?
The amount of the property you own that is not covered by a mortgage is known as "equity." For example, if you own a £300,000 home, and you've already paid £100,000 with the deposit and mortgage repayments, you will have £100,000 of equity and £200,000 remaining on the mortgage.
Negative equity is when the value of a mortgage is greater than the value of the property. This became a very real problem for many homeowners who bought property with very high mortgages and then house prices fell.
Negative equity means you can't sell the house to settle the mortgage, so you're effectively trapped. The only way out is to either finish repaying the mortgage, or to declare yourself bankrupt.
However, if house prices were to rise, homeowners will be gradually lifted out of negative equity – but it may be a long wait.
In response to this issue, the government has been pushing mortgage lenders to offer "portable negative equity", allowing homeowners to move to another property and take the debt with them. This doesn't solve the issue of negative equity, but it does allow people to move to a cheaper property where mortgage repayments will be less onerous.
Additional costs
There are additional costs associated with taking out a mortgage, and these can add many thousands of pounds to the cost. You can expect to pay for things like a valuation survey of the property, legal fees and arrangement fees – but some of these may be paid for by the mortgage lender if they are trying to win your business.  You can expect to pay approximately £1,000 on average. See our guide on mortgage fees and costs for a full breakdown of the costs to be aware of.
If you're taking out a large loan with a very small deposit, you may be charged a mortgage indemnity fee – this covers the lender's cost of taking out insurance on their loan to you. You may also be hit with early repayment charges if you pay off part of your mortgage early. The charges can be very high if you have a discounted or fixed rate mortgage.
Mortgage lenders will often add the cost of these additional fees to the total mortgage, so you repay them over time and pay interest on the sum. If you need to cover additional costs, your lender should tell you about these upfront – but make sure you ask, too.
A mortgage broker can be particularly helpful when it comes to understanding additional costs. If you talk through your circumstances and discuss whether you want to do things like pay off lump sums, they will help you to find the best deal that allows for this without charging exorbitant fees. And if you're a contract worker or self employed and often paid in lump sums, you will probably find a mortgage broker even more useful.
Get free advice from our mortgage partners London and Country
How do I find the best mortgage?
Many people choose to use an intermediary, such as a broker, to help them find the best mortgage. That's because brokers have access to special deals, and know the market in detail, and so they're well-placed to support you with this.
Brokers and other intermediaries have increased in popularity over recent years, with 70% of all mortgages sold by an intermediary in 2017. That's according to the FCA's statistics, that tracks whether mortgages are sold direct by lenders, or through brokers and other intermediaries.
With our fee-free mortgage partners at L&C you can start your search online or speak to an expert today to help find the right mortgage for you