Mortgage declined? Here's what to do next
"Mortgage declined" are the words no home buyer wants to hear. But it doesn't have to be the end. We look at common reasons why a mortgage gets refused and what you can do about it to improve your chances of securing the money you need.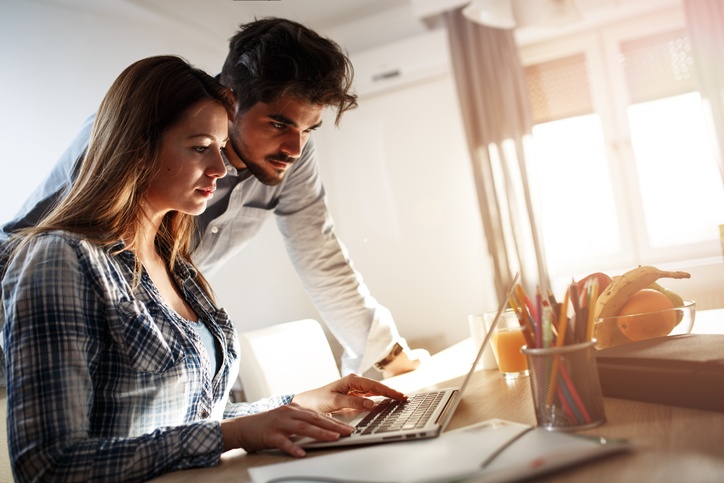 Why have I been refused a mortgage?
If your bank or building society have turned down your mortgage application it means you don't fit their lending criteria.
Your mortgage application is assessed against the lender's (that's your bank or building society) list of requirements for people it will lend to. If your mortgage is declined it means you didn't tick all of their boxes. Every lender assesses applications differently. For example, one lender may require three months bank statements, another only one month. Some won't lend if you have been in your current job for less than a year, others will.
That's why a mortgage decline is not the end of the road. You just need to find the lender whose criteria you meet. This is why it can be helpful to use a mortgage broker, as they are familiar with every lender's criteria and will be able to match you to the mortgage firm most likely to accept your personal circumstances.
You can speak to our fee free mortgage partner now for expert advice on your situation
Common reasons for a declined mortgage application
Poor credit history. Check your credit report. Read our guide on how to improve your credit rating
Not registered to vote. Lenders need to confirm who you are and where you live. One way they do this is via the electoral roll. Register to vote today
Too much debt. Try to pay down your debt as much as you can
Too many credit applications. When you apply for credit the lender will check your credit report, leaving a footprint on it. Too many applications make it look like you have debt problems
Affordability. The lender's calculations say you won't be able to afford the mortgage repayments. Read our guide to how much you can afford
You're self-employed. Use a mortgage broker to find a lender who offers self-employed mortgages
Small deposit. Lenders will need you to meet a specific loan-to-value calculation to be suitable for a mortgage. Find out how you can save a bigger deposit.
A mistake. You could have had your mortgage declined because of a mistake on your credit report. Check your credit report with the big three credit agencies and ask for any errors to be correct.
Where to go for help if your mortgage application is declined
Here at the Homeowners Alliance we always recommend you use a mortgage broker. This is especially true if you have had a mortgage application declined. Brokers know the market and know what lending criteria every firm has. This means they can match you to the right lender for your personal circumstances.
A broker can also help you assess your previous application and work out where you went wrong.
Mortgage Finder
Get fee free mortgage advice from our partners at L&C. Use the online mortgage finder or speak to an advisor today.
Find a mortgage
Mortgage agreement in principle declined
A mortgage agreement in principle is a preliminary decision made by a lender. They take some basic information and perform a credit search before coming up with a figure that 'in principle' it would be able to lend.
If you are rejected at this stage, it doesn't mean you won't be accepted by another lender. But before you put in another application you need to find out why you were rejected. The lender should be able to tell you this.
Once you know you can work on correcting the problems or go to a mortgage broker for help finding a lender who will approve you.
Mortgage declined despite agreement in principle
Getting a mortgage agreement in principle doesn't guarantee that you will be given a mortgage. If you are rejected for a mortgage after you got your agreement in principle it means the lender found something that didn't meet their lending criteria when they did a full search of your information.
If this happens then ask the lender for an explanation of why you were rejected. Try to correct the problems before applying elsewhere. You should also consider speaking to a mortgage broker who can help you make a successful application elsewhere.
Mortgage declined by underwriter
Before a mortgage company will approve you and lend you the money to buy a house your application goes to their underwriting team. This is where they assess how risky you are and whether that risk is worth them taking on.
You could be rejected here for many reasons including:
Something they found in your credit history. For example, if you tried to conceal a CCJ that has now been spotted
You failed their affordability calculations
Something on your application form. For example, you could be rejected if information is missing from your application
Unacceptable documents supplied
The income you have put forward to support your application isn't acceptable. This could happen if your lender doesn't accept commission as income for example
Unacceptable reason for the mortgage
You are too great a risk for them
If you are declined you can appeal the decision, but it is rare for underwriters to change their mind. Your best option here is to speak to an expert. A mortgage broker will be able to help you figure out what went wrong, whether an appeal is worthwhile or whether you can apply to another lender.
Use our online mortgage finder service to find the right mortgage for you
Mortgage declined on affordability
Having your mortgage declined on the basis of affordability doesn't necessarily mean you can't afford the repayments. Each lender has their own rules regarding what income they will include in calculations and what they won't. For example, if your job includes additional commission payments on top of your basic pay some will allow the commission to be included, some will only allow 50% and some won't factor it in at all.
If your income comes from multiple streams, you are self-employed, or your income simply doesn't fit 'the norm' then it is well worth speaking to a mortgage broker. They will know which lenders will accept your income.
Mortgage application declined by underwriter after valuation
As part of the mortgage application process your lender will conduct their own valuation of the property you are hoping to buy. This can lead to your application being rejected.
This might happen if the surveyor has down-valued the property. Or, they have concerns about its suitability as security on the loan. The latter could be because the construction materials don't fit with the lending policy or it needs a significant amount of repair.
If your valuation has caused a rejection due to construction materials, then another lender may be happy to lend.
Down-valuations are a bigger problem. Unless there are specific comparable properties that support the price you are paying it can be hard to argue against their valuation. A down valuation means they will not lend as much and could mean the home you want to buy becomes unaffordable. 
How to challenge a down valuation
A down valuation doesn't have to be the end of your property dream. Our late consumer journalist, Christine Toner, successfully challenged her own lenders valuation. Here's how she did it.
"We had found our dream home and started the mortgage application process. Our lender asked us to provide an independent roofing and damp and timber reports. After doing so we were told that the bank would be reducing our mortgage by almost £10,000 because of works needed to the property."
Christine read through the reports herself and was amazed at how much the lender had downgraded the mortgage valuation by. The roofing report stated that the roof might need work in 15 years at a cost of £3,800. Parts of the flat roof needed immediate work that would cost £550, according to the report. Meanwhile the timber report said £558 of work was needed. At most the bank should have changed its value by £1,000 to reflect the immediate work.
"Even if we'd decided to get a head start and repair the entire roof to save ourselves a repair bill in, ahem, 15 years we'd be looking at no more than £5,000."
Christine prepared for battle and picked up the phone. "Our underwriter and I spoke so often that month I wondered if I should send him a Christmas card. After countless hours on the phone, reading through the report and arguing the same points, he eventually agreed that there was no basis for £10,000 being retained and reduced the figure to £1,000."
Mortgage declined after exchange of contracts
It is very rare that a mortgage falls through after you've exchanged contracts. If it does though it can be very costly. That's because you are legally committed to purchasing the property now and if you can't you'll forfeit your deposit.
Find out what went wrong. If it was due to something you failed to disclose on your initial application, then you are unlikely to get another mortgage. For example, if you tried to hide a bankruptcy or gave false information.
If it is due to another, fixable, reason – for example, your finances changed – then you need to secure another mortgage fast. A mortgage broker will be worth their weight in gold here as they can help you find the lender most likely to approve you. They can also help you get in a new application quickly.
Mortgage offer expires before completion
Mortgage offers are usually only valid for six months. If it takes longer than that to complete on your purchase, you will have to re-apply for your mortgage. This is very rare unless your are buying a new build when building delays can cause you a mortgage headache. Find out more with our guide that explains the new build conveyancing process and our guide to buying off-plan.
Does being declined a mortgage affect my credit score?
Having a mortgage application declined doesn't damage your credit score. However, it will show on your credit report that a mortgage lender conducted a search, but not what the result was. Other lenders will see this search – known as a 'hard search'. Numerous hard searches will affect your credit score. It makes lenders think there is a problem and you are being rejected by other lenders.
The way to avoid this is to take your time before you apply for a mortgage. Find the lender most likely to accept your application, make sure your credit report is looking its best and use a mortgage broker.
Get fee free advice from our mortgage broker partners at L&C to help you make a successful mortgage application
Can you get a mortgage with bad credit?
A bad credit history doesn't have to mean automatic mortgage rejection. Read our guide to bad credit mortgages to find out about the options available to you.