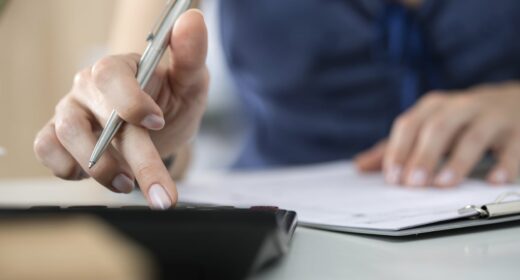 How much should conveyancing fees cost?
If you're buying or selling a home, you need to hire a conveyancer or a conveyancing solicitor to handle the legal aspect of the process. Conveyancing solicitors specialise in property transactions. We take a look at what conveyancing solicitors include in their fees and how much you can expect to pay.
Conveyancing fees
The legal costs of buying and/or selling your home can be split into two parts: the legal fees the conveyancer or solicitor charges for doing the work, and the disbursements, which are the associated costs your solicitor needs to pay to third parties.
The main disbursements are:
Anti-money laundering checks
These are legal checks that need to be carried out to verify your identity that are part of anti-money laundering regulations.
They are usually carried out by an online company which will confirm that the details on your ID documents match up with other independent data sources.
Cost: between £6 and 20 although foreign nationals and those living abroad need further and more expensive checks
Title Deeds
If you are selling your home, you will need to get a copy of the Title Deeds, a series of documents (including a plan) that prove you own the property. They are most likely to be held by the Land Registry.
Cost: A basic set of documents should cost £6 and any additional documents cost £3 each. The exception is Title Deeds for leasehold properties which cost around £25 to obtain
Searches
Searches are a way of gathering important information about a property you intend to buy and the area surrounding it. The minimum searches are local searches, drainage search and an environmental search. You can also get a planning search that shows what development is going to take place in your area and extra searches to find out whether the property is affected by environmental issues such as coal mining.
For more information on what is and isn't included, see our guide Local Authority Searches Explained
Cost: A package of searches varies greatly depending on your local authority but the average is between £250 and £450
Property fraud fee
Lawyers and the public are increasingly subject to attempted frauds and so they may want to check that the lawyer they are sending money to is a real company. Learn how to avoid property fraud with our guide
Cost: about £10
Transferring ownership
On completion you have to pay the Land Registry a fee for transferring your name with your buyer's name.
Cost: This varies depending on value but the average is between £200 and £300
Bank transfer or Telegraphic Transfer fee
Mortgage companies require funds to be transferred using a Telegraphic Transfer which is designed to guarantee that funds reach an account on a certain day.
If you are selling your home, the funds are transferred to your bank to redeem your mortgage. If you are buying, the funds are sent to the seller's solicitor.
Your solicitor will charge a fee for performing the transfer and the fees that the bank charges.
Cost: Banks usually charge a fee of between £20 and £30 for the transaction.
Stamp Duty Land Tax
Stamp Duty Land Tax is payable if you are buying a residential property costing more than £125,000. It is charged on a progressive sliding scale which means that you pay stamp duty on the part of the property price in each tax band.
Cost: see our guide on stamp duty
Leasehold properties
If you are buying a leasehold property or home on an estate with a management company, it can be more expensive as there are likely to be additional costs.
For example, you may need a Deed of Covenant, which is a legally binding agreement between the buyer and the landlord or management company that makes any obligations such as carrying out repair work legally binding.
Costs: anything from £100 to £1000.
Conveyancers/solicitor's fees
Your conveyancer or solicitor should be able to give you a full and accurate figure based on what you have told them. Always ask for a full breakdown of costs as sometimes legal fees and the disbursements are bundled together under various charges so you can compare quotes like for like.
Top tip: when comparing conveyancing quotes, ask if all these disbursements are included and if not, whether they are likely to be required
Some solicitors will make payments to estate agents for referring you to them but they have to tell you that they are doing so and how much they are paying. Find out how much of the fee they are charging you is a referral fee and compare with other quotes and decide whether paying this cost is giving you added value.
It is important to instruct an individual who is registered to a professional body and is able to support you properly throughout the process.
Costs: Fees vary but they tend to range from £500 to £1,500
In your search for a conveyancer you may find that online e-conveyancing services come up cheaper. Our guide on online conveyancing explains how these differ to local firms in your high street.
Is that all the costs covered?
These are the most common associated costs associated with buying and selling a home but there can be more that are specific to your house sale or purchase. For example, if a seller does not have a FENSA or building regulation certificate for their double glazed windows, an insurance policy may be needed.
If you are unhappy with your final bill and think you have been overcharged, you have a right to complain. For more information, read our Ask An Expert Q&A