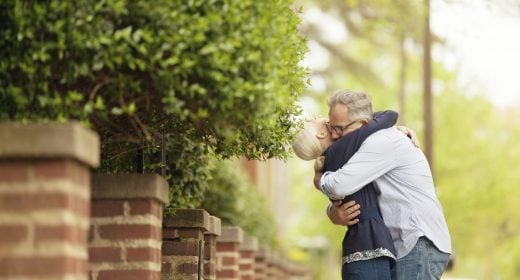 Mortgages for the over 55s
Age is just a number, or so the saying goes, but it does matter if you're applying for a mortgage. If you're aged 55 and over and want a mortgage or to remortgage into retirement, you may struggle to get the loan you want. Here's our guide to getting a mortgage in later life.
Can I get a mortgage at any age?
Yes but each lender has its own rules. Some won't lend beyond your expected retirement date while others will lend into retirement and to those already retired.
Many of the bigger banks will lend into retirement but they will often have an upper age cap, with the majority asking for loans to be repaid before your 70th or 75th birthday. This means that if you're aged 55 and over, you would have to pay the mortgage back in 20 years rather than the standard 25 years. Paying a mortgage over a shorter term means higher monthly payments, which could make it unaffordable.
Generally speaking, smaller banks and building societies are more likely to be amenable to older borrowers as they will often lend beyond the age of 75 on a case-by-case basis. For example, as of June 2016, the Family Building Society, Bath Building Society and Metro offer mortgages without any specific upper age limit and will judge cases on an individual basis.
However, the big banks are slowly becoming more flexible. In May 2016, Halifax upped its age limit by five years to 80 and Nationwide announced it is going to allow existing customers borrow up to the age of 80, with a maximum age at maturity of 85.
Where should I start my search?
A good mortgage broker will be able to suggest the best deals for you. You can access the standard range of mortgage products but there are also specific products aimed at the over-55s market.
A good mortgage broker will know the smaller banks and building societies that are more likely to be amenable to older borrowers
How can I increase my chances of getting a mortgage?
For starters, you should have a clear understanding of why you want the loan and how you are going pay it back. It's a good idea to put together a budget planner so you can work out how much you can afford to borrow by adding up your outgoings and other financial commitments. Checking your credit score would give you an idea of whether you are likely to get approved.
See our range of calculators that can give you an indication of how much you can afford, how much the mortgage will cost you monthly and more
What will I need to show my mortgage provider?
You will need to prove you have adequate income to cover the repayments post retirement in the same way as you would if you were working full-time, so you would need to show your bank statements and a statement that confirms your pension payments or evidence that you are receiving a pension. Your lender will be looking at your regular expenditure to assess an affordable borrowing amount.
If you are a few years away from retirement, you will need to show a statement with a forecast of your income in retirement. If you are more than ten years away, lenders may only want to see whether you are contributing to a pension(s).
If you've had different jobs over the years, check back through your files to check you have details of all the different pension schemes you may have been contributing to
Can you port your mortgage when you buy a new home?
If you want to port your mortgage – which means taking your mortgage with you when you move home – you essentially have to reapply for your existing loan. You will be reassessed by your lender as if you are applying for the loan for the first time and will need to meet their new affordability criteria. Even if you are in the same financial position as when you first applied for the loan you could still get rejected. If you are going to see a fall in your income post retirement, they will also take account of that.
Your lender may also have lowered their upper age cap which may mean, depending on your age, that you may not be able to get the mortgage term you want. If you are unable to transfer your mortgage, you may have to pay early repayment charges.
What happens if I can't get a mortgage?
If your mortgage application gets refused, don't think that's it. If you've been turned down by one lender that doesn't mean that other mainstream and specialist over-55s lenders won't lend to you. You could also think about opting for a lifetime mortgage, which is a type of equity release plan where you take on a long-term loan that is secured on your home. You pay the loan and the interest back when you sell your home. It is not the cheapest option as the interest on the loan is often much higher than on an ordinary mortgage loan.
We've partnered with the award winning London And Country mortgage brokers. They'll search the market to find you the best deal and won't charge you a penny for their expert advice. Their advisors are available 7 days a week. Get in touch today