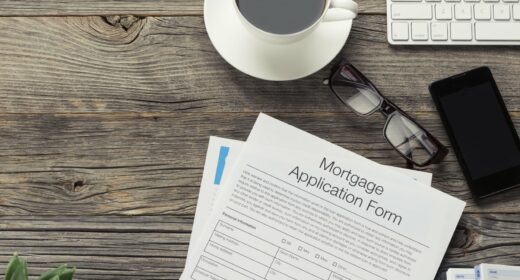 New Build Homes and Getting a Mortgage
There are lots of good reasons to buy a new home. But how does it work when it comes to getting a mortgage? We take a look at the issues you need to be aware of so you're in the know from the word go…
New Build Homes
The need to build more homes to address the imbalance between supply and demand is a recurrent theme of the campaigns of all the major parties. In fact it has already been the subject of Government backed incentives brought in to help homebuyers in the wake of the credit crisis.
That only looks set to broaden given Government policies such as the Starter Home Initiative that hopes to provide new homes at a reduced cost through brownfield development.
From a buyer's perspective New Build property carries a number of attractions. Many homebuyers like the fact that they will be the first to live in the property and there will be guarantees that come with a new property too. In addition buyers can often select fixtures and fittings to tailor the property finish to their taste.
However, there are elements regarding the mortgage that buyers should be aware of. In most cases applying for a mortgage will not be particularly different for a new property than any other.
Timescales
Developers can often work to demanding timescales. Once you have put down a deposit you may have only 28 days to exchange. That can be a challenge for mortgage lenders. So be aware and get your ducks in a row before so you're ready to move. See our guide on making a successful mortgage application.
Mortgage Offer Periods
Buying a property off plan should not present a major problem and lenders will be able to lend off plan. What the borrower does need to be mindful of is the fact that mortgage offers will typically be valid for up to six months.
If the property completion date is unlikely to be within that timeframe some lenders may consider an extension of the offer but will still generally require there to be a reassessment. If there is a change in circumstances in the meantime it could result in the lender refusing to extend the mortgage offer.
That would require the buyer to seek an alternative elsewhere, if they can, but they will already have committed to the purchase. When the credit crunch hit some buyers found themselves without an agreed mortgage whilst lending criteria tightened and valuations fell.
Recognising that fact some lenders will have longer offer validity periods for new build property. For example, some lenders offer specific new build deals that have deadlines up to three months longer than their standard deadlines.
Maximum LTV
Another issue is that lenders continue to limit the maximum percentage of the purchase price that they will lend, especially on flats. That stems from a tightening in policy when the credit crunch hit and when the oversupply of new build property became apparent. As a result many lenders will be more accommodating on new houses than flats. For example Nationwide BS will offer up to 85% of the price on new build houses but 75% of flats.
Developer Freebies
Some property developers advertise sweeteners such as having your stamp duty or legal fees paid to set their development apart from others. The offer to pay stamp duty in particular can help first time buyers who are looking to reduce the costs up front. While these offers are less common of late, they do still exist: a developer would much rather offer a incentive, to make the new build premium price more palatable to buyers, than reduce the purchase price overall.
It's worth noting that lenders will take account of any builder incentives such as paying stamp duty, legal fees or a cashback. Many of these will be acceptable to lenders to a certain level (about 5%) but they may factor it in when deciding how much to lend.
Help to Buy
As mentioned earlier many schemes have been proposed to help boost the supply of new housing. Help to Buy has been available for some time and the first prong – the equity loan scheme – is aimed squarely at helping buyers of new build property.
The equity loan scheme assists those struggling not only with affordability but also with building a big deposit. The Government provides up to a 20% equity loan which comes with no cost in the first 5 years. The buyer must put down 5% of their own and the remaining 75% of the purchase price can be funded through a mortgage.
The equity loan does need to be repaid eventually and although it's very low cost even after 5 years when the property is sold the same percentage of the sale price will be repayable.
Most participating lenders will have specific products available for Help to Buy although Nationwide BS offers its core products. That said there is a good choice of lenders now and there are options, from lenders such as Leeds BS, beginning to emerge for existing Help to Buy users to shop around and remortgage.
For information on the Help to Buy Mortgage Guarantee scheme, please click here.
With thanks to David Hollingworth at our mortgage service partners London and Country for his advice.
………………………………………………………………………………………………….