New Build Mortgages
There are lots of good reasons to buy a new home, but arranging a new build mortgage can be more complicated. We take a look at the issues you need to be aware of so you're in the know from the word go.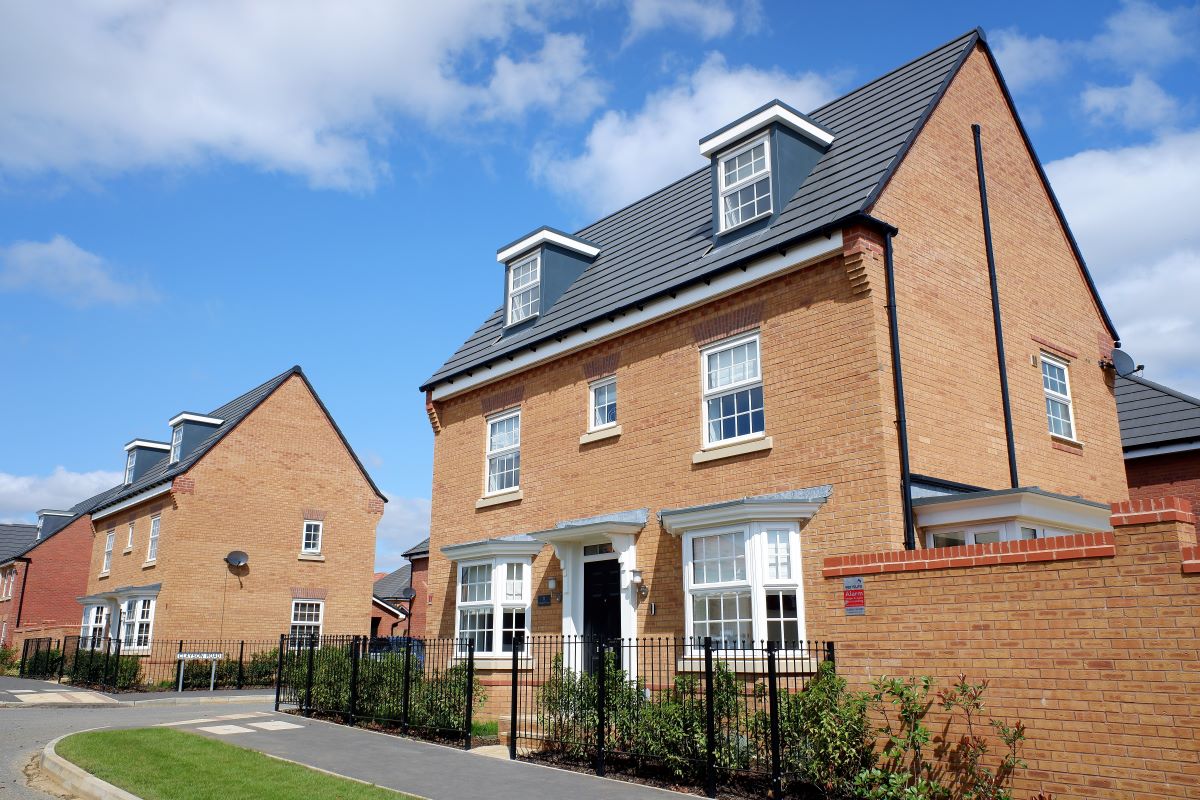 In most cases, the process of applying for a mortgage is the same regardless of whether your home is newly built. However, there are some things you need to be aware of when arranging a mortgage to buy a new build property.
Timescales for getting a new build mortgage
Developers can often work to demanding timescales, and once you've put down a deposit you may have only 28 days to exchange. That can be a challenge for new build mortgage lenders, who may struggle to complete your application within that time frame. The best way to counter this is to prepare so that you increase your chances of making a successful mortgage application, and start the mortgage process as soon as you can.
New build mortgage offer periods
Buying a new build off plan (before it's built) shouldn't present any problems in itself when getting a mortgage. Most lenders are familiar with this scenario. However, there may be an issue around how long your mortgage offer is valid for. It varies by lender, but most are only valid for six months. In other words, you have six months from mortgage application to complete on your home purchase.
If you think your new home isn't going to be ready within that time, you may be able to get the lender to extend the offer during the period. But, in most cases, your mortgage application will need to be re-assessed by starting your application over again.
Recognising that many new build projects can be subject to delays, some lenders have special new build mortgages. These have a longer validity period that can be up to three months longer than their usual deadlines. Mortgage brokers will know the products which will remain valid for longer. Mortgage brokers will also be on hand should you need to move quickly to re-apply or find an alternative lender.
Get advice from our fee free mortgage brokers as they know which lenders will make your new build sale go smoothly
Stricter lending for new build mortgages
Mortgage lenders are often stricter on the amount they are willing to lend on the purchase of new builds. This is to protect themselves from the inevitable devaluation of the property in the early years.
The loan-to-value ratio for new build mortgages is also often tiered with lenders prepared to loan you less for a new build flat than a new build house. Nationwide, for example, will offer a maximum 75% LTV on new build flats (meaning you'll have to find a 25% deposit) but up to 85% for new build houses (and leaving you to find a 15% deposit). But this differs according to lenders.
This means that if you're looking for a new build mortgage on a flat, you may need to be prepared to save up a bigger deposit than if you were buying a house. You could also consider the Help to Buy equity loan or Deposit Unlock or see if you qualify for any shared ownership schemes – see below for more details.
New build developer freebies
Some property developers advertise sweeteners such as having your stamp duty or legal fees paid in order to set their development apart from others.
While these offers are less common of late, they do still exist. A developer would much rather offer an incentive to make the new build premium price more palatable to buyers than reduce the purchase price overall.
It's worth noting, that mortgage lenders will take account of any builder incentives such as paying legal fees, stamp duty or cashback when considering your mortgage. If the incentive is worth up to 5% of the value of the property, there should be no issue. But, if they exceed this point, there could be issues.
A lender could still agree to a mortgage, but they may knock the amount that surpasses the 5% point off the purchase price. This can have a significant impact on your loan to value (LTV) and impact your mortgage rates.
New build incentive limitations explained
| Purchase price | Incentive value | Impact |
| --- | --- | --- |
| £200,000 | £10,000 (5%) | None |
| £200,000 | £12,000 (6%) | Lenders may take £2,000 off the purchase price when assessing the mortgage |
| £200,000 | Non-cash, e.g white goods | None |
Unsure about how an incentive could affect your mortgage application? Get free advice now
Specialist new build mortgages
If you're looking for a mortgage on a new build, it's a good idea to approach a mortgage broker. They often have access to deals that you won't be able to find yourself, and can be very helpful when it comes to arranging a new build mortgage. Furthermore, if you encounter issues such as the mortgage offer expiring before you complete, they'll be able to help you get another offer secured.
Mortgage Finder
Get fee free mortgage advice from our partners at L&C. Use the online mortgage finder or speak to an advisor today.
Find a mortgage
The new build mortgage process – an overview
Check what you can afford. Contact a fee-free mortgage broker to see how much you can borrow and which deals you might be eligible for.
Start your search. Look online for new build homes in your preferred area. Zoopla have a search function dedicated to new builds
Decide if you are using government help. If so, you need to understand how government schemes like Help to Buy and Shared Ownership work and what it means for getting a new build mortgage. See below for more information.
Research the developer of your preferred property. Our guide on choosing the best new build home builder can help.
Be a savvy new build buyer. Before making an offer and negotiating a price read our guide to buying a new build.
Appoint a conveyancer. Read our guide to the new build conveyancing process. And don't feel pressured to use the developer's in-house conveyancing solicitor: you need to shop around to get the best deal.
Pay a reservation fee. Now you're ready to go ahead and pay a reservation fee to the builder. Give the reservation form to your mortgage broker and they will start looking for the best mortgage deal for you.
Apply for a new build mortgage. You'll need to move quickly because the 28-day deadline starts on the day you pay the reservation fee. Have your proof of income and proof of identity ready.
Secure your mortgage offer. The lender will issue a mortgage offer once it's carried out a valuation survey and approved your application. You'll then be ready to exchange, to pay a deposit and set a completion date which will probably be when the building is finally finished.
Help to Buy equity loan and new build mortgages
One way the government is helping buyers to purchase a new build is with the Help to Buy equity loan scheme 2021-2023.
If you're a first-time buyer and buying a new build property in England costing no more than £600,000 and have a deposit of 5% of the property price, you may be eligible for help from this scheme.
With the Help to Buy equity loan, the government will lend you 20% of the new build home's value (or 40% if you're buying in London) and you don't have to pay interest on that loan for five years. This allows buyers to secure a new build mortgage with just a 5% deposit, borrowing the remaining 75% from a mortgage lender.
Government statistics show that in the financial year 2020-21, more than 55,600 households bought their home with the support of a Help to Buy equity loan.
The property you are buying must be your main residence, not a Buy to Let property. The added bonus is that you don't have to pay any fees on the Government loan for the first five years. After that, there's a monthly interest fee of 1.75%, which increases each year in April by the Consumer Price Index (CPI) measure of inflation, plus 2%.
Our mortgage partners at L&C can tell you if you qualify and the maximum purchase price you'd be able to afford. Then they will recommend the best lender and mortgage deal depending on your priorities, as well as check that Help to Buy is available through your chosen lender. Start the process online or speak to a fee-free mortgage broker today.
Deposit Unlock scheme
When the Help to Buy equity loan scheme comes to an end in 2023, the Deposit Unlock scheme may help to fill the gap. Deposit Unlock is a new scheme developed by the Home Builders Federation to help first time buyers and home movers buy a new build home with a 5% deposit.  You can only buy a home from a house builder participating in Deposit Unlock and using a mortgage offered by a participating lender.
For information about Deposit Unlock, participating builders and mortgage lenders, see our advice guide Deposit Unlock explained.
Shared ownership and new build mortgages
Some developers and housing associations offer new build properties where you buy a percentage, perhaps 50%, of your house and pay rent on the rest, which the housing association owns. See our guide for more information on shared ownership mortgages.
Get advice from our fee free mortgage brokers to help simplify the process of getting your new build mortgage