Advertisement

What is the cost of selling your home?
There are a number of costs involved when selling your house. We set out what to expect in terms of estate agent fees, legal fees and other costs involved in the sale of your property.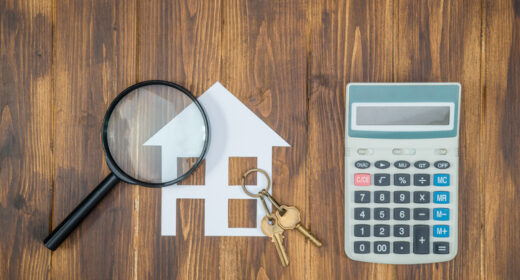 More than a quarter of home sellers in a recent survey indicated that the selling process had cost more than they had budgeted. If you are thinking of moving house, careful consideration of the costs of selling your home are important to plan for.  Be sure to compare quotes for the services you need and avoid paying unnecessary fees wherever possible.
The costs of selling a house
1. Estate agent fees
Estate agent commission varies between 0.75% and 3.0% of the agreed selling price + VAT depending on the type of contract you choose, with the average commission approximately 1.5% incl VAT for a sole agency agreement on a no sale no fee basis. Given the current average property price in the UK is around £250,000, the estate agent fee at 1.5% would be £3,750. Always check whether fees include VAT and remember to negotiate. We'd always recommend sellers aim for 1.2% (incl VAT).
Find the best estate agents & compare fees with our free to use EstateAgent4Me tool
Online agents can often be considerably cheaper than their high street counterparts, with fixed fee packages ranging from £0-£999 (more if you live in London). When they first emerged more than 10 years ago the service offered by online estate agents was hands-off leaving you, the seller, to write up the marketing information and conduct the viewings. But in recent years, in an attempt to win over more customers, the bare-bones online estate agents have added to their packages and offer a "hybrid" estate agency option including accompanied viewings and, some now even offer no sale no fee packages.
Compare online estate agents – packages, fees and customer ratings.
Estate agent fees calculator
Use our estate agent fee calculator to see how much commission you will pay your estate agent.  The calculator is set at the average commission rate including VAT. Use the slider to adjust your expected selling price. If you wish, you can see how this compares to fixed fee agents like Purple Bricks or Yopa. Otherwise, you can set the 'fixed fee' to zero to see the total commission you would pay. 
Estate Agent Fee Calculator
2. Conveyancing fees for selling
Conveyancing costs when selling average between £850 and £1,500 and are usually linked directly to the value of a property. Conveyancing fees can be split into two parts: the legal fees (what the conveyancer or solicitor charges for doing the work), and the disbursements (what third parties charge for certain services like searches).  When you are selling, the main disbursements are for the transfer of ownership and the title deeds copy.
Compare conveyancing quotes from regulated and reviewed conveyancing solicitors that cover your area.
3. Early mortgage repayment charges

Unless you have paid off your mortgage or you move it to the new property (known as porting, find out more with our guide on moving properties with a mortgage) you may be subject to an early repayment charge.
The amount you pay will differ according to any remaining balance, so always check whether you have such a provision in your mortgage and, if so, the ability to pay it before you put your house on the market. 
4. Energy performance certificate (EPC) cost
You are required by law to have an Energy Performance Certificate for your property before you sell it. Energy Performance Certificate costs are between £60 and £120. The certificate grades houses according to how energy efficient they are (with A being the highest and G the lowest) and suggests ways in which to improve your rating together with associated costs. These can be purchased via your estate agent (usually considered the more expensive option) or by using an independent vendor on the government EPC register.
Get EPC quotes from Energy Performance Assessors in your area
5. Removal costs
Removal costs will fluctuate according to how much stuff you need to move and how far. Our removal partners say the average cost of removals for moving up to 10 miles away is:
£300 for a 1-2-bedroom house
£458 for a 3-bedroom house
£682 for a 4-bedroom house
£871 for a 5-bedroom house
It's also worth remembering that some removal companies will offer a decent discount on advance bookings so always compare prices. Find three removals firms and ask them to visit your home and give you a quote. Don't forget to be explicit if you have a loft or a shed that also needs clearing; if it's missed at the quote stage you could be in for an unexpected cost and time delay on the day.
By booking your removals firm early and for early or mid week (rather than Friday) you may also get a discount. See further advice on removal costs and how to find the right removals companyincluding important questions to ask your removals company.
6. Costs to prepare your home for sale
In addition to any major repairs you may have to undertake, some estate agents will recommend that you consider basic home improvements in order to increase the desirability of a property or to facilitate a speedier sale. See our guide: How to make your home more valuable and saleable. Obviously the cost of repairs and improvements will vary according to the work needed.  
It's always a good idea to purge your possessions of clutter before you move and thereby drive the price down. If you're looking to clear out items, consider using our partner's household rubbish removal service, AnyJunk, who send two crew members to clear junk or bulky waste from anywhere on your property. They can arrange same day collection in most cities and on average 95% is diverted from landfill. They are the UK's largest rubbish removals operator and are fully insured and licensed.
Buying and selling at the same time? See costs of buying a home.