Advertisement

Why isn't my house selling?
Despite hopes your home would sell quickly, is it a few months down the line and your home is still languishing on the market? We take a look at the common reasons a house is not selling – and how to fix them to get that all important sale.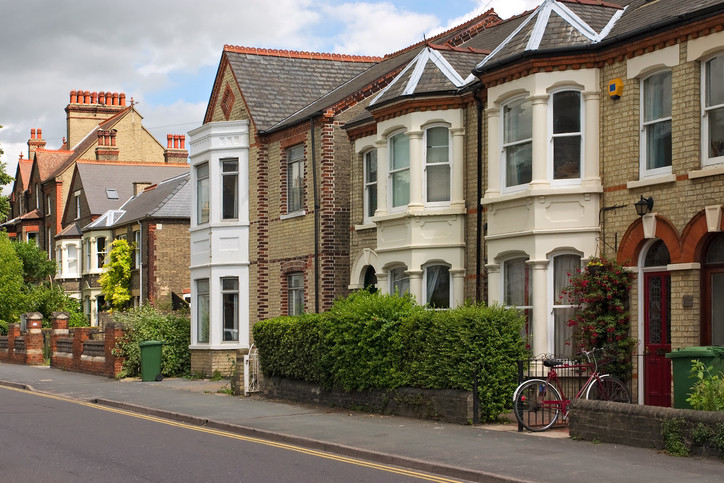 Selling a home can be tricky at the best of times, and despite the general consensus that a lack of homes for sale is the main cause of today's housing crisis, it doesn't necessarily mean all houses sell easily. If you have had problems finding a buyer for your house, then take time to consider the following factors and their possible remedies.
Your home lacks kerb appeal
Your house may not be selling because it lacks kerb appeal. Buyers make up their minds about a house within minutes. If the outside of your home isn't looking its best, you could be losing out on potential buyers. Try to look at your property from the point of view of a prospective buyer – everyone wants a home they can be proud of.
First impressions are so important so make sure that the garden is tidy, wheelie-bins are in a side passage if possible, or somewhere where they are not jarringly obvious, and make the effort to clean doors and windows.
According to our 2019 Homeowners survey, more than 68% of homeowners say kerb appeal was important in their choice of home. The most important factors were windows being in good condition, a well maintained roof and a tidy front garden and driveway/path. We've teamed up with Checkatrade to help you find local tradespeople and get those jobs done fast
The property feels cluttered
Your house may not be selling because buyers are having difficulty seeing themselves living in your home. Removing unnecessary clutter can make it look bigger and help a buyer imagine their own things in the space. Decluttering isn't just about hiding away nic-nacs and clearing surfaces – though that is important. If the garden is stacked full of old children's toys, rusty trampolines and rotting playhouses, or the spare room is crammed high with old furniture and that old running machine you never use, it's time to clear them out. Your council may be able to clear a few bulky things for free. Alternatively our household rubbish removal partners at LoveJunk. Their marketplace finds your cheapest available licensed waste collector or reuser in seconds. Over 98% of waste materials is reused or recycled and prices are up to 50% cheaper than if you contact collectors direct
Make sure your home is clean, tidy and ideally pet and child free. We know children and pets are usually something you want to showcase but they can be off-putting for potential buyers trying to picture themselves living in your home. Try to minimise the noise and space they take up by confining them to one area – it's what TV rooms and gardens were made for!  See how to make your home more saleable and valuable.
The photos don't do it justice
Most buyers will start their property search online so the first glimpse they'll get of your home will be via photos. Given the wealth of choice offered by most property websites, it is easy for people to pass over pictures which look unattractive or don't have the 'wow' factor. Some estate agents use professional photographers, while others have been taking photos so long they know what items of furniture to shift and when the wide angle lense is needed. But some agents will be better than others. If you're photos don't come up to scratch you shouldn't accept them. You are after all paying the agent to provide these as part of their marketing services. Ask to approve any pictures before they are posted online.
The asking price is wrong
Getting the price of a property right can make all the difference to the prospects of a sale. The best way to ensure you have the asking price right is by combining online research with advice from at least three estate agents. Bear in mind that some agents will overestimate the initial value of a property as a means of incentivising prospective clients. Other agents may price your house low for a quick sale so they can earn their commission quickly. It's important to find the right agent.
With our EstateAgent4Me tool you can compare agents in your area to find estate agents that are selling properties fastest and regularly achieving asking price.
The estate agent isn't doing a good job
Many homeowners end up feeling that their estate agent is not doing enough to sell their home. If you believe that to be the case, then make sure you have told your agent that. Ask what else they could be doing to market your property. It's important to have regular conversations. They should be in touch with feedback on viewings and progress. If not, get on to them. It's important that they re-assure you that they are doing all they can to actively market your property. Here's what you should expect an estate agent to do.
If you need more reassurance, it may also be worth doing some investigative work. Try asking a friend or family member to pose as a prospective buyer in order to gauge the level of service that they receive and to confirm that the person that manages the viewings is knowledgeable and competent.
It's important to be open with your estate agent about your expectations. They should be in touch with feedback on viewings and progress. If they're not, get on to them.
If you aren't being listened to or have lost faith, give notice to terminate your estate agent contracts and move to another estate agent.
What are my options if my house isn't selling?
If your house is not selling after a few months, you could look to:
How long is too long when selling a house?
If you were hoping your property would be snapped up almost as soon as it hit the market anything more than a few days may seem too long to you! But according to the experts two months is about as long as you should wait before considering lowering the price or switching agent. According to speed of sale data from our estateagent4me tool, the average time to sell (sale subject to contract) is two months (62 days).