Estate Agents' contracts – what to watch for
Estate Agents' contracts can be complex and cost you time and money - make sure you know what you're signing and remember that they want your business, so challenge anything you don't like and never pay more than you need to.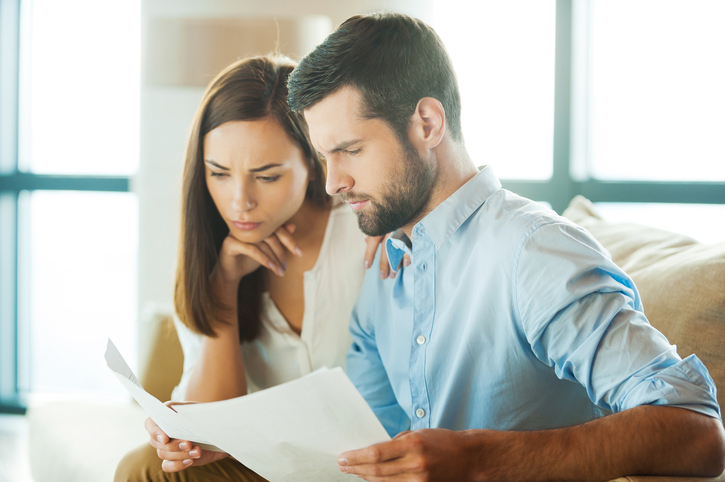 Just a % rate and no mention of VAT
Many estate agents just put the % of the commission they will charge. But don't accept it on face value:
Work out the amount so you have a figure in your mind and so their final bill doesn't come as a shock
Don't forget to add VAT (as agents will often not include it up front)
Always negotiate on the %. The agent wants your business so they're likely to be flexible. A small lowering of the percentage might seem trivial but it can make a big difference and save you a good few thousand pounds.
You may want to adjust the amount of commission you give your estate agents according to how good a job they do, to give them an incentive to do the best they can. One way of doing this would be to offer 1% if they reach asking price, 1.25% if the final price is above asking price, etc. You can also use this technique to try and push them to find a quicker sale.
Fixed rate commission 
Some agents prefer to work on a fixed commission basis. This has the advantage of working out an exact budget for estate agents' fees. The flip side is that the agent is not motivated to get you the best price, as they will receive the same fee regardless. You could try to incentivise the estate agent by agreeing a higher fixed fee if a higher sale price is agreed.
As with % commission, always check if VAT is payable on top of the fee.
No sale, no fee
Most high street agents are no sale no fee. Most online estate agents will ask you to pay upfront, but many offer a 'no sale, no fee' guarantee – which means you won't have to pay if the sale falls through. Compare online estate agents and their packages.
Tie-in periods
Lots of estate agents, even the big high street brands, include a tie in period. But if you end up not getting on with them or become unhappy with their service you will want to terminate the contract.  Make sure your contract gives you the flexibility to terminate without incurring a penalty, and go elsewhere if you're unhappy with your agent.
Pay attention to the sole agency lock-in period which varies dramatically across agents (4 weeks or 12 weeks are the most popular terms); more than this is unnecessary
We have found instances of tie-in periods of 20 weeks with a 4 week notice period, so be sure to check this and negotiate if you are not happy
Hidden fees
Check the contract for extra fees, such as marketing (which should be included in the commission fee!) or penalties for ending the contract early. Ask for these to be removed if you don't like them. Any additional charges need to be agreed with you in writing in advance of you being charged.
Type of contractual arrangement
There are different types of contract and each has its benefits and draw backs, so make sure you know what they are and choose carefully:
Sole selling rights – If your contract gives the agent "sole selling rights" then think carefully before signing.  The estate agent in the contract is the only one allowed to sell your home during the period stipulated. And you will have to pay that estate agent, even if you find your own buyer.
Ready, willing and able purchaser – Do not accept this! It means you have to pay the agent for finding a buyer, even if you decide not to sell.
Multi agency – You can use as many agents as you like and only pay commission to the one who sells your property. the more agents you get working for you, the more potential buyers you will reach, and potentially the higher the offers you will get – but you will pay higher fees. Using this approach depends on what type of property you have, and the state of the market. Read more: 

How many estate agents should I use?

Sole agency – This is the same as sole selling but if you find your own buyer, you won't have to pay anything to the estate agent. But if the the contract is open-ended, the agent might be able to claim commission, even years after the contract is over (see below).
Make sure you shop around for the best estate agent near you – compare their latest performance using our free EstateAgent4Me tool
Cooling off period
The Consumer Contracts (Information, Cancellation and Additional Charges) Regulations indicate that sellers have a right to a 14 day cooling off period for contracts signed at a location away from the agent's business premises – usually, the selling property.
Agents have to give sellers 14 days in which they can change their mind, without penalty, about instructing them. The seller must be given clear notice, in writing, which states their right to cancel within the 14-day period.
Importantly for those agents who give the vendor the option to sign away the right in order for agents to begin work immediately,  consumers will  nevertheless have the right to cancel a service which has begun within the cooling-off period.
So, for example, a vendor who has, in writing opted out of the cooling-off period might change their mind a week later, and is entitled to withdraw from the contract.
Future liability
Imagine you were with Agent A, on a sole agency contract. You were unhappy with their service so terminated the arrangement, served your 2 weeks notice and were off.
You sign up with another estate agent – Agent B – and three months later, the sale of your property goes through. You pay Agent B the commission you owe them for selling your home only to be approached by Agent A asking for a percentage as well because they argue the purchaser was originally "introduced" by them. This could happen months, or even years after you left the original contract.
So read your contract carefully and understand what continuing liability you might be signing up to beyond the term of your contract. Fight any suggestion that you should pay two finders' fees. Read our Ask an Expert Q&A on continued liability
Check-list of what to watch for before signing your contract

Review any estate agent contract carefully before signing and before allowing the agent to take photos or to begin marketing your property. Be mindful of the following:
Review all commission rates – they should be in line with what you have discussed/ agreed with the agent and should be on the agreed final sale price
Be sure it is clear whether or not VAT is included in the fee
Review the type of contract – you should strongly resist agreeing to sole selling rights as this means the estate agent gets a commission even if you find the buyer yourself
Ensure there are no additional charges or withdrawal fees and that commission is payable upon completion
Be wary of contracts with handwritten changes – this is used by some to apply additional marketing charges or withdrawal fees, sometimes called 'marketing incentive fee'
Ensure you have not been signed up to any in-house services (such as conveyancing, energy performance certificates) you have not agreed to and check that no services have been handwritten onto your contract
Review the length of the tie in period and the written notice period – negotiate this if you are not comfortable. Be sure there is no extended introducer commitment period. Open ended sole agency contracts can mean that an agent can still claim commission if it introduced a buyer – even if the offer is made months (or potentially years) after the estate agent stopped marketing your property
Love our content? Now you can leave a review!