Clever questions to ask the estate agent when selling
Before choosing an estate agent to sell your home, be clear on what they will do and charge. Be a savvy home seller this year and get answers to these questions before you sign on the dotted line.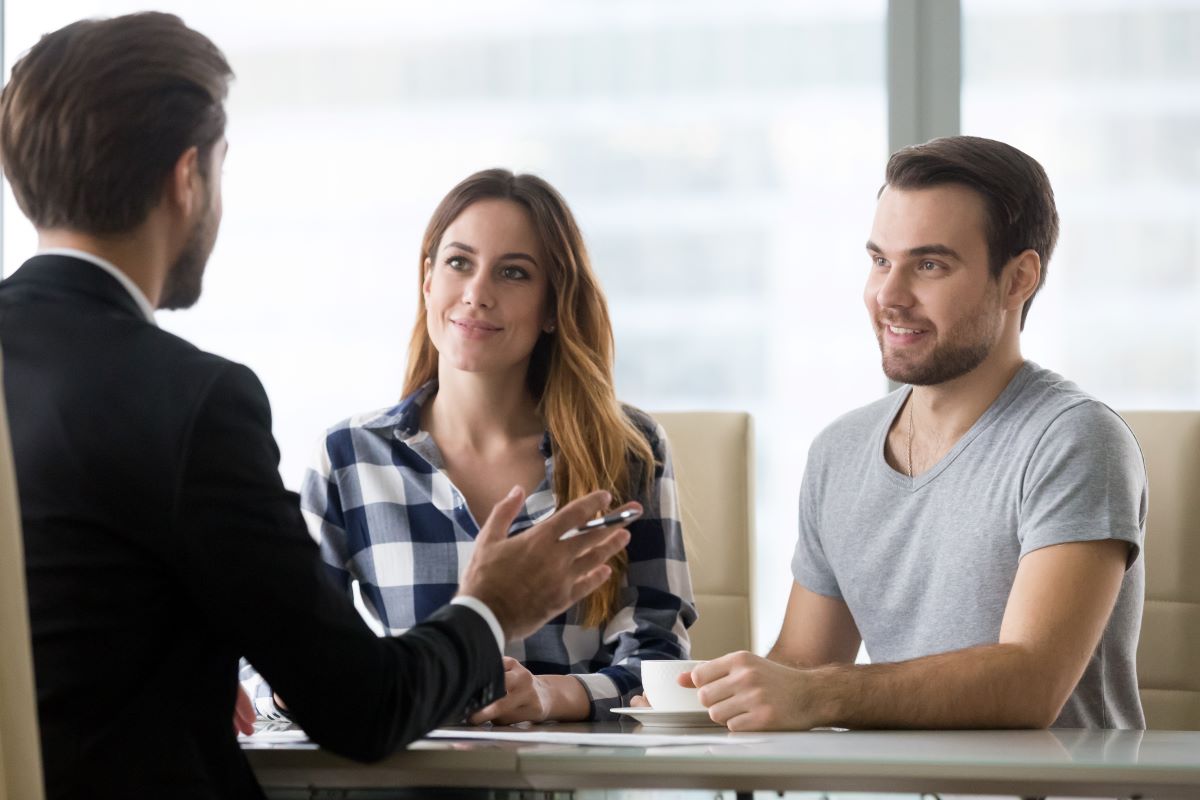 These are the important questions to ask the estate agent when selling your home.
1. How much will you charge? 
Estate agents usually charge a percentage fee, which can be anywhere between 0.75% and 3.5% of the agreed selling price for  your home depending on the type of contract you choose. You should aim to get a fee that is 1% + VAT for a sole agency contract. So get ready to haggle. Check out our advice guide: How much should I pay the estate agent? 
2. Are there any other costs?
Then ask if there are any other charges. Does it include a For Sale Board? Professional photos? Floorplans? All these marketing costs should be included in the % fee.
It's at this point estate agents need to flag up the need for an EPC if they haven't already. Legally, you have to at least applied to have an Energy Performance Certificate (EPC) conducted before putting your house on the market. They last for 10 years so your old one may still be valid. Otherwise, ask the agent how much they can provide one for.  It is often cheaper to arrange one yourself. See our guide: Is an EPC important for selling my home?
3. How will you market my home? 
This is where high street agents should demonstrate their years of experience and local knowledge, to inform their plan for marketing your home. Ask them what's most effective when selling houses like yours.
You will of course also expect them to say they advertise with Rightmove and Zoopla – knowing full well most people find properties online, not by trudging up and down high streets looking at agents' window displays.
There is a third portal – OnTheMarket. Agents advertising your home with OnTheMarket will probably put it on the site – which receives 23.5 million visitors – for a minimum of 24 hours first before putting it onto Rightmove (140 million visitors a month) or Zoopla (58 million a month).
It's worth confirming whether the agent will be conducting viewings and whether they have any other ideas for generating interest in your property. For instance, estate agents may suggest arranging an open house for your property where numerous buyers visit during a specific time period.
4. How much is my home worth?
An estate agent should be able to give you a view on how much your house is worth drawing upon their knowledge of what homes like yours are selling for and why you might set the sale price higher or lower. A good agent will have experience of what features buyers in the area are looking for and be able to tell you whether it is worth making changes to improve the appeal of your home to achieve a higher price. They should be able to impress you with their local knowledge and expertise in selling houses like yours.
It's a good idea to do your own research, get an instant valuation with our free online tool
5. How quickly do you sell houses like mine?
And how often do you achieve asking price? These are critical questions and the estate agent should have data and evidence they can share with you.
Compare the performance of local estate agents in your area using our estateagent4me tool – their success rate, how long they take to sell properties like yours and their likelihood of achieving the asking price.
Find an Estate Agent
in your local area and review how successful they are at selling homes
Find an Estate Agent
6. What type of contract do you use? 
There are different types of estate agent contracts and each has benefits and draw backs, so make sure you know what they are and choose carefully.
Sole selling rights – If your contract gives the agent "sole selling rights" then think carefully before signing. The estate agent in the contract is the only one allowed to sell your home during the period stipulated. And you will have to pay that estate agent, even if you find your own buyer.
Ready, willing and able purchaser – Do not accept this! It means you have to pay the agent for finding a buyer, even if you decide not to sell.
Multi agency – You can use as many agents as you like and only pay commission to the one who sells your property. The more agents you get working for you, the more potential buyers you will reach, and potentially the higher the offers you will get – but you will pay higher fees. Using this approach depends on what type of property you have and on the state of the market.
Sole agency – This is the same as sole selling but if you find your own buyer, you won't have to pay anything to the estate agent.
Most high street agent commission will be on a no sale, no fee basis, so they are only paid if they successfully sell your home.
7. Does your contract include a tie-in period?
Lots of estate agents, even the big high street brands, include a tie-in period. But if you end up not getting on with them or become unhappy with their service you will want to terminate the contract.
Make sure your contract gives you the flexibility to terminate without incurring a penalty (the term you are looking for is "no withdrawal fee"), and go elsewhere if you're unhappy with your agent.  Check the tie-in period and negotiate this as well.  These vary dramatically between agents but you should not need to be locked in for more than 12 weeks (including your notice period). We'll say it again, check your contract. See what to watch for in estate agent contracts
8. Will I have any future liability if I take my home off the market and sell with another agent at a later date?
Imagine you were with Agent A, on a sole agency contract. You were not satisfied with their service so terminated the arrangement, served your two weeks notice and were off. Then you sign up with another estate agent – Agent B – and three months later, the sale of your property goes through. Agent B is paid the commission you owe them for selling your home only to be approached by Agent A asking for a percentage as well because they argue the purchaser was originally "introduced" by them. In these circumstances, there are always going to be arguments about whether a purchaser was introduced to the purchase or not. Avoid this by making sure the contract is clear on what constitutes an introduction.  And when you terminate get a list of introductions made by the original agent.
So read your contract carefully and understand what continuing liability you might be signing up to beyond the term of your contract. Fight any suggestion that you should pay two finders' fees.
9. What happens if we disagree on something?
We hear too often of a home sellers' relationship with their estate agent breaking down. So make sure there is mutual respect from the beginning and be clear about your priorities and how you want to communicate going forward.
If things did go wrong and you found you needed to resolve a dispute with your estate agent we have a guide to help you. At this stage it is worth checking they are a member of one of the grievance bodies who can pursue your claims should things go really wrong. All agents must be a member of either: The Property Ombudsman or the Property Redress Scheme. However, their powers are limited so don't make the mistake of taking it as a stamp of approval.
Estate agents' fees aren't the only major cost when selling, there's also legal fees. Fear not, we have that covered as well with our great conveyancing quotes tool – Get a conveyancing quote now