Buying and selling with online property auctions
Buying and selling with online property auctions, sometimes called 'modern method' or 'conditional auctions', is the new way of buying and selling that's quick and brings added security. Here we look at the pros and cons of online property auctions for buyers and sellers and other factors to watch out for.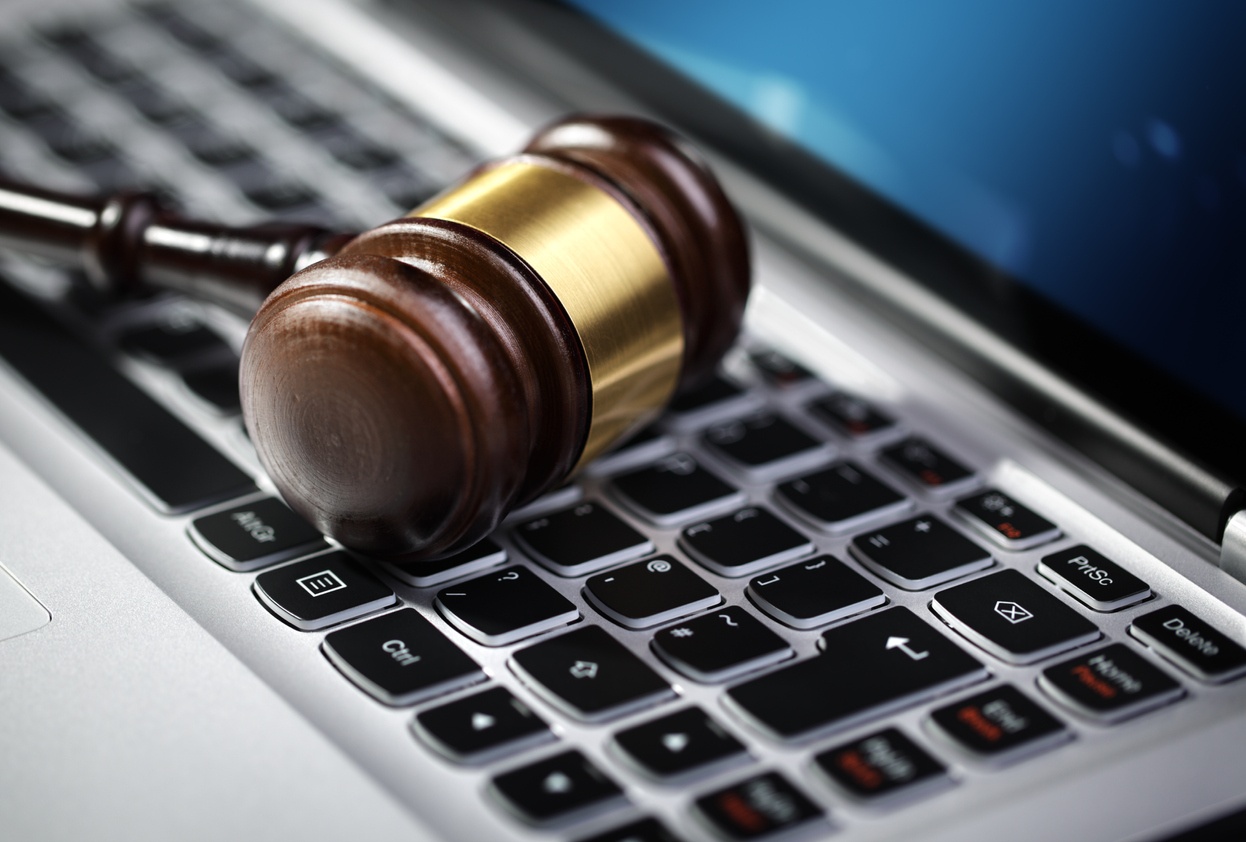 Buying and selling with online property auctions offers some advantages on both sides. It gives buyers the chance to purchase available properties quickly and with no chain. Sellers benefit from online property auctions because a substantial reservation fee must be paid upfront by the purchaser so there's far less chance of them pulling out than with the traditional no sale no fee route. 
However, as buying and selling with online property auctions – also known as 'conditional auctions' or the 'modern method of auction' – becomes more popular and widespread,  there are important points that buyers and sellers need to know and understand.
Buying via online property auction: How it works
Register with the estate agent
Properties are displayed online with an auction 'timer', usually set for 30 days. Register with the estate agent and place your bid. You may have to pay a 'participation fee', part of which is usually refundable. 
Arrange your finances
The estate agent and/or auction provider will ask you how you intend to fund your purchase. You need to be confident that you have the funds otherwise you could be out of pocket.
Take into account the substantial reservation fee you will need to pay if your bid is successful.  This fee will be added to the price you eventually pay raising your stamp duty bill.  Speak to our fee-free mortgage partners at L&C to see how much you can afford.
View properties
It's usually possible to view properties either in person or virtually.  You should also make sure you get the legal pack about the property and price accordingly.  The pack should contain the title plan and register or evidence of title, local authority searches, water and drainage search, property information questionnaire and a fixtures and fittings list. A short lease or sitting tenants can substantially reduce the market value. 
Arrange a survey
You should still arrange your own house survey to report on the condition of the property and offer an independent valuation before bidding ends. Find a qualified surveyor to report on the condition and offer an independent valuation before bidding ends.
Bidding
You can usually bid online, 24 hours a day, seven days a week. At the end of the auction period, the highest bid wins.
To secure the property, you must pay a non-refundable reservation fee immediately by debit or credit card or bank transfer.  This fee is usually at least 2.5% + VAT of the sold price, or a minimum of £6,000 inc VAT. So on a £225,000 property you would pay an additional fee of £6750 (incl VAT); as well as increasing your stamp duty bill from £2,000 to £2,135.
Legal process
You aren't legally obliged to proceed, but if you don't, you will lose your reservation fee. If the seller pulls out, you should be refunded the reservation fee. But a word of warning, carefully check the terms of the contract  before you sign up. We have heard of buyers not being refunded if the delay is caused by the seller.    
If you do proceed, the sale usually has 56 days in which to exchange and complete.
Compare Conveyancing Quotes
Compare quotes and find the cheapest, nearest and best rated conveyancers from our panel of 120 quality assured firms
Get conveyancing quotes
Online property auctions in the press
Paula Higgins, CEO of HomeOwners Alliance appeared on BBC Radio 4s You and Yours programme speaking about how they work and what you need to watch for. Click below to listen.
Pros and cons to

buying

with an online property auction
Pros of buying via online property auction:
The buying process is transparent, so you can see immediately how bidding progresses.

Properties are priced realistically to sell, so you could net a property for below market value.

Unlike a traditional auction where contracts are exchanged on the day; Online property auctions give the buyer time to sort mortgage finance.

There are fixed dates for exchange and completion set by both sides and no risk of

gazumping

.
Cons of buying via online property auction:
If you win the bid, there is usually a minimum reservation fee of at least £5,000 + VAT or around 4% of the purchase price. If the property you are buying is less than £143,000, you will be paying more than 4% in fees to the estate agent.
You will pay more in stamp duty as HMRC will charge stamp duty on the final price agreed plus the reservation fee.

Depending on the terms of the online auction provider, buyers and sellers may have to pay a share of the costs of the legal pack.  It's also known as the auction pack, buyer's pack or seller's pack and typically costs up to £200.

You'll need to have the reservation fee ready and waiting; it can't be part of your mortgage funds because of the need to pay it instantly once you've won the auction. It is non-refundable if you decide to withdraw.
You, as the buyer, are paying, whereas in normal sales on the open market, the cost is borne by the seller when they instruct an estate agent. And a reservation fee – which can be anything from 2.5 – 4% – is often much more than you would pay an estate agent in commission (on average 1.42% incl VAT of the price of the property) or fixed fee (typically under £1000 with the likes of Purplebricks or Yopa) to sell a home on the open market.
You will need a conveyancing solicitor to do the legal work for your purchase. Get conveyancing quotes now.
Selling via online property auction: How it works
Your estate agent or online auction company start by agreeing the reserve price. This is the lowest price you're prepared to accept, not the 'headline price' it's marketed at. It will be kept confidential. The only prices anyone else sees are the starting and actual bids. 
Remember, your property may end up selling for less than the price it's marketed at. So you need a very clear sense of what you are prepared to part with it for. You should resist pressure from your estate agent to set the reserve too low simply to achieve an easy sale.
You can watch bids being made online so the process is very transparent.
If the buyer pulls out, their reservation fee is paid to the estate agent and online auction company, not you.
Pros and cons to

selling

with an online property auction
Pros of selling via online property auction:
The costs involved in selling through an online auction are borne by the buyer, not you the seller.

As the process is transparent, you don't need to wonder if the estate agent is always telling you about offers you receive.

An online auction may be an attractive option if you have a property which needs to be sold quickly, perhaps for probate or relocation reasons.
It may also be an appealing option if you think your home may take a long time to sell on the open market; flats with short leaseholds or properties requiring serious renovation, for example.

There are fixed dates for exchange and completion set by both sides. This takes away the uncertainty and time-lag often associated with usual sales.
Cons of selling via online property auction:
The sold price achieved at auction will generally be less than you would achieve on the open market.

You may sell your house for even less because most savvy buyers will work the reservation fee into the price they are willing to pay. So if they are bidding on a house worth £80,000, they would only bid £74,000 to allow for the hefty reservation fee of £6,000. So while it looks like the buyer pays all the fees, you are likely to be losing out too. The estate agent and auctioneer split the reservation fee no matter what price you achieve.

There may be other administrative fees passed on by the auction house or estate agent – ask for a list of all of these.
Whether buying or selling, you will have to instruct a conveyancing solicitor. Get conveyancing quotes now.
How to find an online auction
We have pulled together a simple table so you can compare online property auction providers, their size, their fees and their customer reviews.
There are plenty of specialist online property auction sites that come up from a  quick search online which conduct online auctions on behalf of estate agents.
Some estate agents advertise online auction properties themselves. You can find these on their website or take a look on Zoopla and Rightmove using the keyword search function to filter the properties selling through auction.
Alternative methods for selling your home
Before committing to selling via online property auction, it is worth considering your options as it may cost you more if you achieve a lower asking price than you would by selling your home through a high street or online agent. 
See our advice on how to find the best estate agent and compare online estate agents — a cheaper alternative.