How and when should I get a mortgage?
It can seem chicken and egg: you can't buy a house without a mortgage, but you can't get a mortgage until you're ready to buy a house. So how and when should you get a mortgage?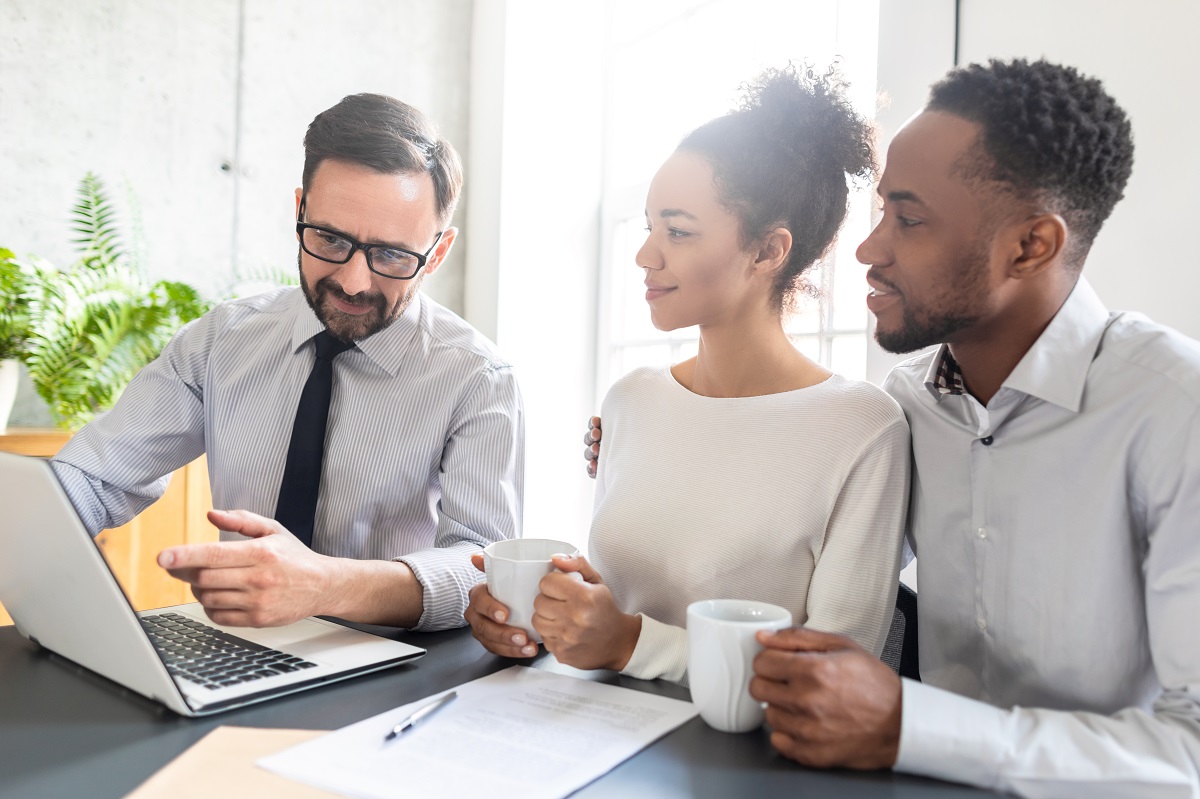 If you arrange your mortgage as early as possible, you'll be in a stronger position with sellers. And, it'll relieve a little stress from the home buying process. Leave it too late to get a mortgage, and you could risk losing your dream property.
When should I start applying for a mortgage?
The best advice is to start the process before you even start seriously looking for somewhere to buy. If you're looking at properties before starting to arrange your mortgage, you've left it too late.
There are a number of reasons to begin applying for a mortgage before you start viewing properties or putting in an offer:
Mortgage Finder
Get fee free mortgage advice from our partners at L&C. Use the online mortgage finder or speak to an advisor today.
Find a mortgage
How do I apply for a mortgage?
If you're looking to buy your first home, you should ideally start planning months before you apply for your mortgage. This is to ensure your finances are in good order and your credit rating is as good as it can be to make a successful mortgage application.
Check out mortgage products and best buys to see how much you can borrow once your deposit amount is considered. Take notice of how the deposit amount influences the loan value and the mortgage rates.
When you are looking for a mortgage deal it is easy to simply compare the best interest rates. But, the mortgage fees and costs can make a significant difference to what you end up paying.
Think about using a mortgage broker. Some offer fee free advice and will search all the mortgages on the market to help you find the best deal, so it's worth taking advantage of. Ask your current bank or building society what they would offer you. But, do not feel pressured to go with them if they don't offer the best deal. Check to see if your employer provides mortgage deals, as these can provide great rates.
You should shortlist two or three deals that you like the look of, and that seem suitable, and then get a mortgage agreement in principle.
With our award winning mortgage partners at L&C, you can start the process of searching for mortgages and best buys online and speak to an adviser for fee-free expert advice
The mortgage agreement in principle
Obviously, you can't complete the mortgage process until you have found a property to buy. Not least because the lender will need to do a valuation survey to ensure it is a good investment for them. All lenders will give you an indication of how much they are prepared to lend you and on what terms, given your circumstances.
Most lenders will go further and offer you a "mortgage in principle" after you have supplied them with the evidence they need of income etc. They offer this in the hope that you will use them as your lender once you find the property you want to buy and so you have evidence of having funds in place when you make an offer on a property.
To get your mortgage in principle you should:
Start by comparing mortgages and finding the best deal, then request a mortgage in principle (sometimes called an agreement in principle) from the lender.
Be prepared to give information about your income and expenditure. The lender will run a series of initial credit checks to see whether you are likely to meet their eligibility criteria. Do not be tempted to overstate your income as you will have to evidence this and it will only delay your application and downgrade the amount you can actually borrow.
To issue a mortgage in principle, a lender will then need to run a credit check. Most will do what's known as a hard search, which is when the search is recorded on your credit file. Multiple searches over a short period can be seen by lenders as a sign that you're desperate for credit, which makes you a less attractive prospect and could impact your ability to get a mortgage. So don't have too many checks.
Arrange your mortgage agreement in principle today with our award winning mortgage partners at L&C
The full mortgage application
Once you've had your offer on a house accepted, you have to complete a full mortgage application. If you already have a mortgage in principle, you will have covered much of the detail in the mortgage application. You will have to fill out a form and provide evidence of your income, identity, current address.
Your broker or lender will perform a full credit check on you to ensure you have a solid credit history and ensure you have paid your debts off in the past. They may also get references from your bank and employer.
You will also need to have a mortgage valuation of the property you are about to buy. Most lenders insist that you use their surveyors to do the valuation. The price of the valuation depends upon the value of the house being surveyed.
Some lenders will insist you pay for the valuation. Others will sometimes pay these fees for you, particularly if they are trying to attract you as a new customer. Some will be prepared simply to add these fees to the total for the mortgage, so you pay them off over time. While brokers and lenders should tell you what the fees are upfront, ask so you are fully aware of all the costs and don't get any nasty surprises.
Note that the mortgage valuation is not a survey covering the condition of the property you are about to buy.  See What sort of survey should I have?
Get support with your application when you use our mortgage service provided by L&C
What if my mortgage in principle is rejected?
If your request for a mortgage in principle is refused, it could be a sign that the lender doesn't think you can afford the loan. You should find out why you were rejected and try to resolve the issue before you apply again.
It may be due to a poor credit rating. See our guide on Mortgages for Bad Credit to understand your options.
What do I do if my application is rejected after getting a mortgage in principle?
Some buyers may be given an agreement in principle, and then later find that their mortgage application has been declined. This can happen if a deeper credit search reveals something concerning, or if you fail to meet the eligibility criteria set by the mortgage underwriters. While this can be incredibly frustrating, it's important to remain calm and find out why you were rejected.
If you can resolve the issue, you will be able to re-apply with the same lender. However, if you can't fix the problem then you may need to go through the process again, which can put your house purchase at risk. Read more about what to do if your mortgage application is declined.
Can my mortgage be declined after valuation?
In rare cases, you could have a mortgage application rejected after the property has been valued by the lender. Typical reasons include the property being over- or undervalued, or being considered unsuitable security for the loan.
With our fee-free mortgage service, provided by L&C, you can speak to an adviser to get expert mortgage advice, browse mortgage rates and find a mortgage online