First Homes Scheme
The First Homes scheme, which provides discounted homes for first time buyers, launched in June 2021 as another government initiative to help first time buyers get on the property ladder. But how does it work, who is eligible and how does it measure up against other schemes? Here's everything you need to know.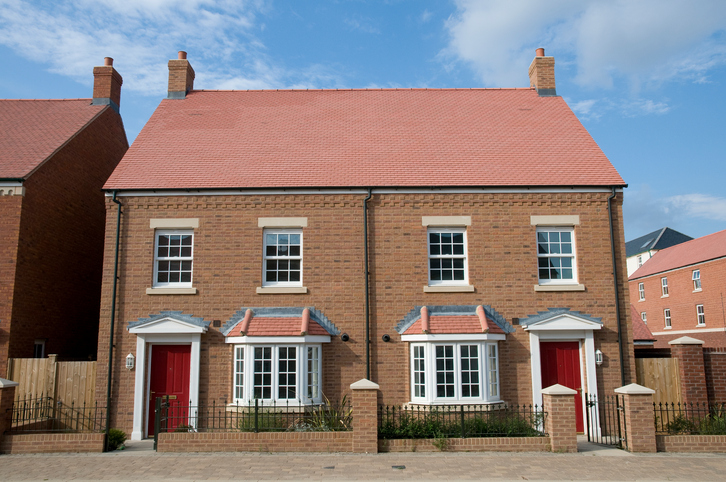 With house prices staying stubbornly high, the First Homes scheme offers hope to first time buyers by offering homes at a 30% discount.
How the First Homes scheme works
The First Homes scheme works by offering newly built homes to first time buyers with a discount of at least 30% compared to the market value of equivalent properties. 
According to the government, homebuyers can save on average £70,000; making buying a home much more affordable.  In some areas, up to a 50% discount is being offered. This discount stays on the First Home forever. This means that, every time the property is sold, the new buyer benefits from the discount. 
Who is eligible for the First Homes scheme?
The scheme is open to first time buyers in England only. 
Purchasers must also have a household income of less than £80,000 (or £90,000 in London). Although local authorities have the flexibility to reduce the household income limit.
Local authorities also have the flexibility around other elements of the qualifying criteria. The First Homes scheme is designed to allow people to get on the housing ladder in their local area, and in particular to ensure that key workers are able to buy homes in the areas where they work. Therefore, local authorities are being encouraged by Government to prioritise local key workers for First Homes.
A First Home should be the buyer's only home and a mortgage must be used for at least 50% of the purchase price.
Is anyone exempt from having to meet the local connection criteria?
Yes.  Members of the Armed Forces and recent veterans do not need to meet any local connection or key worker requirements set by local authorities.  
If you're buying with a partner, do they also have to be first-time buyers?
Yes.  If the First Home is being bought by more than one individual all purchasers must be first-time buyers.
Are there price caps on the property prices?
Yes. First Home properties cannot cost more than £250,000 (or £420,000 in London) after the discount has been applied. Local authorities have the power to reduce these caps in their local area, but not to raise them. 
When and where is the First Homes scheme available?
The First Homes scheme launched on 4th June 2021 with developments in Bolsover, East Midlands. Then in July, a second launch took place at Cannock, Staffordshire which will initially feature 10 homes under the First Homes scheme (in addition to affordable homes and shared ownership homes on the site).
The third development was announced in August 2021 where new homes have come onto the market in Newton Aycliffe, Durham. The Elder Gardens development by Keepmoat Homes is on the edge of Newton Aycliffe and will deliver 12 new First Homes.
In November 2021, the government announced the largest site so far. Eastleigh Borough Council, in Hampshire, will deliver 201 First Homes across a proposed 2,500-home development known as One Horton Heath. The 310-acre multi-phase scheme is also the first in the South of England to be part of First Homes.
More sites are due to launch across the country with a further 1,500 homes for sale by the end of the year. Sign up to our newsletter and we'll let you know when and where new First Home properties are announced
How do you apply for the scheme?
The first step is to research which builders and developments are offering First Homes. If the homes are available, you will need to contact the builder directly to check whether you meet the local and national criteria of the scheme. If you're eligible, the builder will help you make your application to the local authority. See below for a full step by step guide to applying. 
You will need to act fast. While the scheme is aimed to create affordable housing for first time buyers, experts are predicting that there will be huge demand amid a climate of rising house prices. 
Mortgages for First Homes
There are a number of major high-street lenders such as Lloyds, Halifax and Nationwide Building Society, along with local building societies that are currently offering 95% loan-to-value mortgages for First Homes. 
Chorley Building Society

Darlington Building Society

Halifax

Leeds Building Society

Lloyds

Mansfield Building Society

Nationwide Building Society

Newcastle Building Society
For more information on 95% mortgages, see our guide on the mortgage guarantee scheme or speak to our mortgage brokers who can advise you on the mortgage products available to you.
Mortgage Finder
Get fee free mortgage advice from our partners at L&C. Use the online mortgage finder or speak to an advisor today.
Find a mortgage
What about stamp duty?
Under the current stamp duty rates, first time buyers pay no stamp duty up to a property price of £300,000. See our guide on stamp duty for first time buyers for more information.
What are the benefits of the First Homes scheme?
Unlike shared ownership schemes, the First Homes scheme means you have full ownership of your home. If this is a house, it means you'll own the freehold. If it's a flat, it means you'll own a leasehold on the property. It also offers you a significant discount on the market value of the home.
What are the pitfalls of the First Homes scheme?
Be careful you aren't paying too much. Newly built homes are likely to come at a premium and you may find something older and cheaper on the open market in the same area. See our guide on the pros and cons of new versus older homes. In areas with higher prices, such as areas where holiday homes are popular, commuter towns and cities, this scheme could make a big difference to the lucky few who are eligible and act quickly. The scheme has limited availability at the moment, so competition will be high and not as accessible to all first time buyers in all regions.
It's also worth noting the new scheme isn't without its critics. For example, the scheme, which has been compared to the government's failed Starter Homes initiative, has attracted criticism from the social housing sector. Organisations like the National Housing Federation have concerns that funding the scheme initially through Section 106 obligations (private agreements between local authorities and developers when granting planning permission) could eat into the amount of social housing delivered.
Can you use the Help to Buy equity loan with First Homes?
No. With Help to Buy 2021-2023, the government will lend you up to 20% of the value of a property in the form of an equity loan. However, you cannot use this in conjunction with the First Home scheme. Both schemes are there to provide alternative government help to assist first time buyers.
What do you need to do next? A step by step guide  
1. Apply for a mortgage in principle
If you haven't already done so, you will need to see whether you are able to obtain a mortgage, via a decision in principle. This will give you an idea of how much you will be able to borrow in the first place. There are a handful of lenders who offer 95% mortgages for First Homes.   See our guide for more advice on getting your mortgage agreement in principle or speak to our mortgage brokers to assist you. Get free mortgage advice and arrange your mortgage agreement in principle now.
2. Find your property
Once you've found a property you will need to reserve the home and pay the reservation fee (this is refundable if you are found not to be eligible).  Applications cannot be considered by local authorities if you have not reserved your First Home, or if any required information is missing.   
3. Legally confirm you are first time buyers
As part of the application you need to legally confirm that you and anyone you are purchasing with are first time buyers. 
4. Application is reviewed
The local authority will review your application.  If you meet all the requirements it will issue a First Homes 'Authority to Proceed' and Eligibility Certificate to you. You should give this to your mortgage broker and conveyancer.  You can usually expect a local authority to issue their Authority to Proceed within five working days of application receipt.
5. Apply for your mortgage and appoint your conveyancer 
Apply for your mortgage.  It is very important that you do not submit your full mortgage application until you have the Authority to Proceed.  Submitting a full mortgage application will incur cost and you must not do this until you know you are approved to buy.
6. Exchange contracts
Once your mortgage offer is made and the contract agreed, you are ready for exchange. On this date you must pay your deposit (usually 5%) and exchange contracts to buy.  At this point you are legally committed to buy and you will have a date for completion (when you move in). This date should be no more than six months from exchange. 
Other government schemes to help you buy
As the number of homes currently being offered under the First Homes scheme are currently few and far between, if you need help getting on the property ladder you may want to look at other schemes first. To help you save, there is the Lifetime ISA.  To help you buy, there is the new Mortgage Guarantee scheme, Help to Buy (2021-2023) and Shared Ownership. All come with their benefits but also pitfalls that you'll want to beware of. For full details on what's available see our guide Government schemes to help you buy a home in 2021.
What happens when I come to sell my First Homes home?
The First Home discount is applied to the property on its first purchase but the discount stays with the property every time it is resold. The same criteria applies, and you will need to sell your home to another first time buyer that fits the scheme's criteria, with the same discount you bought it with.