Buying vs Renting: Benefits of buying
86% of people in Britain want to own their own home, but for many, renting makes more sense. You need to compare buying vs renting, consider the benefits of buying your home and possible disadvantages of owning your home too. Weighing up the pros and cons of buying will help you choose which is best for you buying or renting.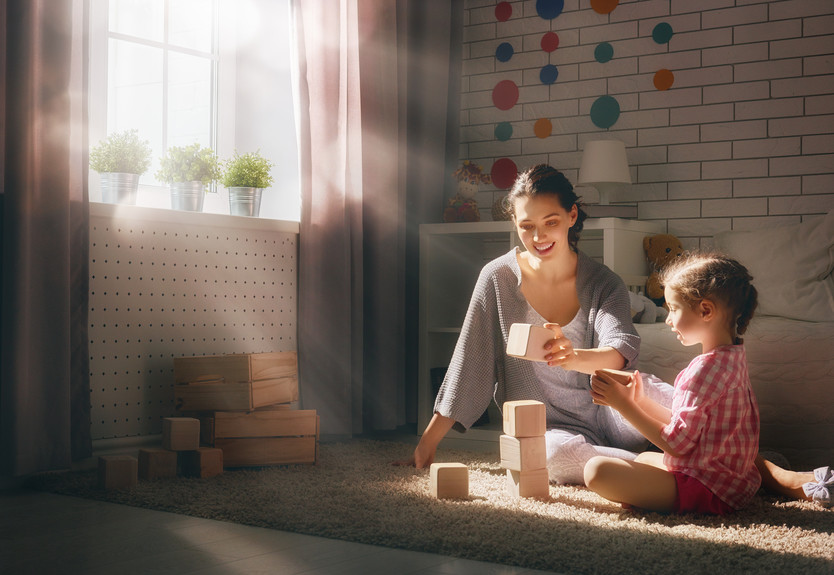 Can I afford to buy a home?
Whether or not you can afford to buy your home will be the essential first step in deciding which is better for you – buying vs renting.  If you are one of the millions priced out of the market, and you can't afford to buy somewhere then the decision is made for you – you have to rent. But even if you can afford to buy, you might still decide not to buy your home for perfectly good reasons.
What help is available to get you on the property ladder?
Before you look at what you can afford, it is worth exploring the different government schemes available to help you on the property ladder. Two new schemes have launched in 2021; the Mortgage Guarantee scheme which is designed to help buyers get on the ladder with just a 5% deposit and the First Homes scheme which gives first time buyers between 30-50% discount on newly built homes. A number of other schemes have been around for some time, including the Help to Buy equity loan scheme, Shared Ownership as well as the Lifetime ISA.
For more information see our guide Government Schemes to help you buy a home in 2022.
What are the advantages of buying your own home?
1.    Owning your home gives you the ultimate freedom and security
It's your home, and no one can tell you otherwise
Decorate and furnish it as you want
Gain the benefits of home improvements (including the increased value of the property if you sell)
No need to deal with an unreasonable landlord who pushes up rents, reminds you they own the property, and bans pets
You can't be made to move out at short notice
There is some evidence of the social and psychological benefits of homeownership. Results from the HomeOwners Alliance homeowner survey which compares buying vs renting indicates 91% of homeowners feel their home contributes to a positive sense of well-being as compared with 79% of renters.
2.    Buying rather than renting can save you money
When interest rates are low, and if you have a big deposit, owning your home can be cheaper than renting
With fixed rate mortgages, you can control your costs more easily than being left at the whim of a landlord
3.    Owning your home can make you money
In a rising property market, you get the increase in property values. For many people, the most money they have made in their lives is from the rising value of their home
You are investing rather than spending – instead of paying rent that pays off your landlord's mortgage, your monthly payments will be contributing towards something that is yours
If you live elsewhere for a while, you can make money renting it out
Your home can be your life savings and pension plan all in one. At the end of your working life, you can downsize and live off the capital invested in your house
Not sure if you can afford to buy, see our guide 'how much can I afford' for more advice
What are the disadvantages of buying your own home?
1.    Buying a home is a big financial commitment
For most people buying a home is the biggest financial commitment they have in their lives
Paying the monthly mortgage can be a burden, which you cannot easily escape from
There are additional costs to becoming a homeowner, not just buying the property, including insurance, maintenance and improvements. See The Costs of Buying and Owning a Property
Lose your job and don't pay your mortgage, you could end up having your property repossessed, and lose your home
If you think the property market is going to decline, and you are not prepared to sit out the downturn, then you could lose a lot of money
Should prices fall, you might end up with "negative equity", where your home is worth less than your mortgage, making it very difficult to move house or sell without declaring bankruptcy
2.    You have to do all your own repairs
You can't just phone up the landlord asking them to fix the boiler.
You'll also have to shoulder these costs, which can be significant.
3.    You cannot just give it all up and move elsewhere
Many people, particularly before they feel like settling down, don't want the commitment
If you are not sure where you want to be in a year's time, or if your employment situation is uncertain, then you shouldn't consider buying
See our step-by-step guide to buying if owning your own home could be right for you, to give you an overview of all the stages of buying your home and

 First time buyer mortgages to help you prepare your finances