Do I need a party wall agreement?
When do you need a party wall notice or party wall agreement (technically called a party wall award)? Our guide gives you all the answers you need to obtain the correct permissions to carry out your building works. And, if you need one, how to find a party wall surveyor.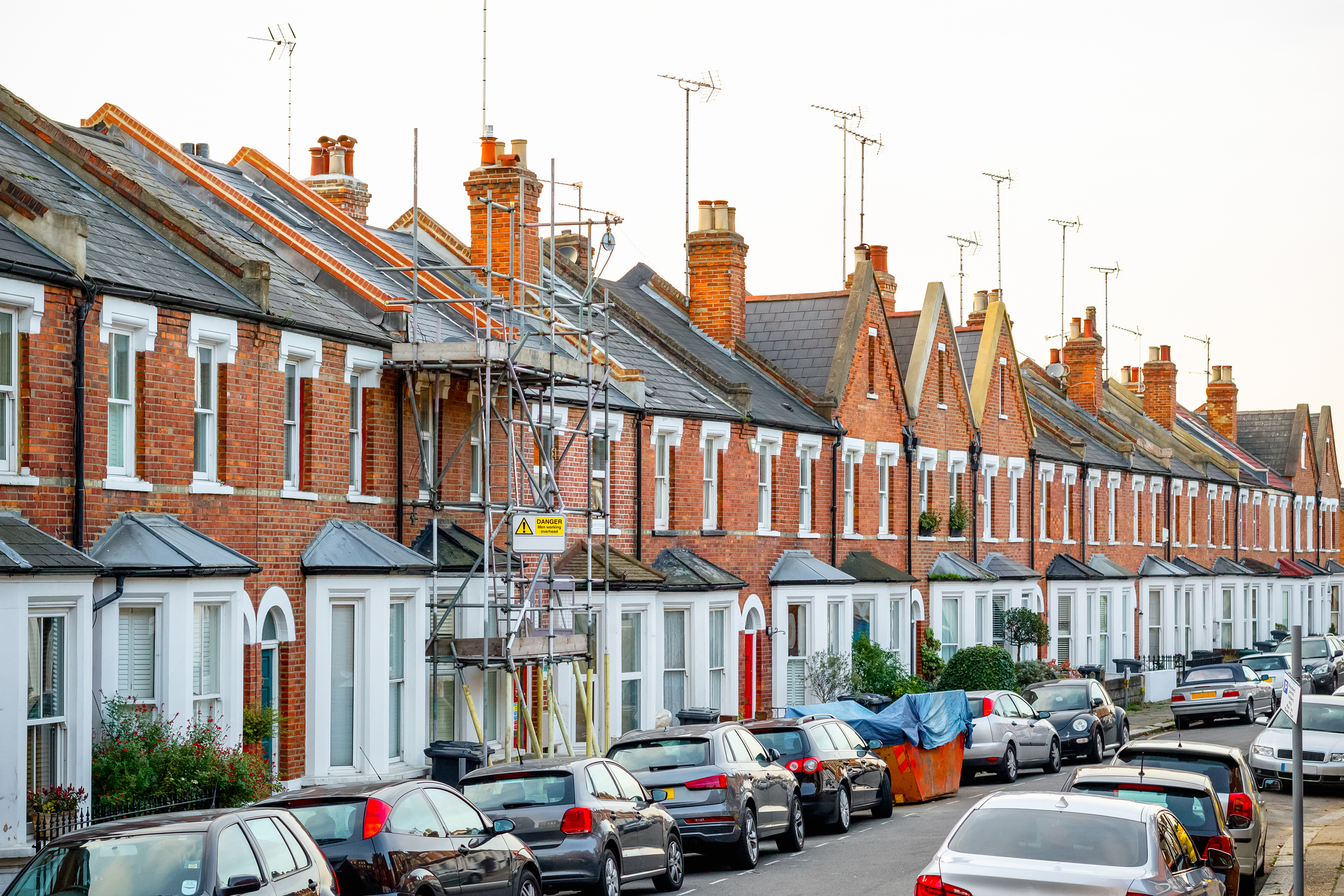 When do I need a party wall agreement?
A party wall agreement is needed if you plan on carrying out any building work near or on a party wall.
A party wall is the shared wall, usually between a terrace or semi-detached house, and divides the homes of two separate owners.
It also includes garden walls built over a boundary and excavations close to a neighbour's property (excavations within three to six meters of your neighbour's property, depending on the depth of the new foundations).
In the home, Party Wall Agreements are most commonly needed for building works that involve loft conversions, the insertion of damp proof courses and the digging of new foundations (as would be required in building an extension).
Minor works on the party wall such as plastering, electrical work  or drilling of internal walls to fit kitchen units or shelving, for example, do not require a party wall agreement.
Obtaining permission for party wall building works
Before party wall building works can start, the homeowner (Building Owner) needs a written Party Wall Agreement from all affected neighbours (Adjoining Owners).
Or, a surveyor has to be appointed to prepare a Party Wall Award (the agreed document outlining how the works should progress).  Instantly find qualified local Party Wall Surveyors with our free Party Wall Surveyor service.
To start this process, the homeowner has to serve a Party Wall Notice on their neighbours, in writing, about the planned party wall works.
Serving a party wall notice
Serving a party wall notice can be done for free, using appropriate standard forms or by a party wall surveyor for a flat fee.  A letter of acknowledgement for the neighbour to complete and return is usually included.
A homeowner has to give two months written notice on building works which affect a party wall or boundary, or one month's notice for excavations.
Planning permission is not needed to serve a Party Wall notice, and once notice has been served, the homeowner has up to a year to start work.
Gaining assent
Once a party wall notice is served, a neighbour has fourteen days to respond, after which, there are three possible outcomes:
i) The neighbour gives assent in writing providing the homeowner will put right any problems.
In such straightforward cases, there is no need to appoint a party wall surveyor or have a Party Wall Award.
The homeowner should take dated pictures of the party wall and ideally have agreed written notes of any cracks, with copies for both.
Or a surveyor could be appointed to assess and prepare a schedule of condition to minimise the risk of disputes later. This should be done shortly before the work starts.
Dissent
ii) If the neighbour dissents (or if they do not  NOT reply within 14 days, in which case, they are assumed to have dissented), a Party Wall Award is required.
In this case, both homeowner and neighbour can appoint ONE Agreed Surveyor, usually

within ten days

, who can act impartially for both.
The agreed party wall surveyor should be independent and NOT the same surveyor the homeowner might be using for their own works. Otherwise their neighbour is unlikely to view the surveyor as neutral.
The Agreed Surveyor produces an "Award" which details the works proposed and a schedule of condition, including pictures, of the neighbour's home.
Surveyors' rates vary between £150.00 and £200.00 per hour and a party wall award costs approximately £1000.00.
Some architects are also able to act as surveyors.
iii) Each owner appoints their own surveyor. However, this is expensive for the homeowner who is responsible for the costs of their neighbour's surveyor as well as their own.
It is important that you set out all the options for your neighbour in the notice.
Instantly find qualified Party Wall Surveyors in your local area who can help you with your Party Wall Award
Maintaining good relationships with your neighbours
Before posting a Party Wall notice through your neighbour's letterbox, which can appear intimidating, have a friendly chat first.
A shared cup of tea fosters good will and allays fears. Show sketches and explain the planned works and that a formal notice will be sent later.
It is reasonable for your neighbour to ask for the contact details of your surveyor and/or building company for further information and reassurance.
Common mistakes
i)  not providing adequate notice
ii) not informing all the affected neighbours. This includes the freeholder and anyone with a leasehold longer than a year. If you live in a terraced house, neighbours on both sides may be affected depending on the works.  A homeowner living next to flats, may need to serve notice on a number of different people. Check property ownership via the Land Registry.
iii) not describing the proposed work precisely enough or not including sufficient information. Notices about excavations, for example, need to include full structural details
iv) not using the standard, or wrong form of notice. The form of notice for excavating foundations is different from a party wall.
One building project may need more than one type of notice served on each affected neighbour.
Timeline
Two months and

one day later:

 building works can begin, assuming the party wall award has been agreed
One year and

one day later:

b

uilding works must have started
Find a party wall surveyor
Use our free tool to find qualified local Party Wall Surveyors and get quotes
How much does a party wall surveyor cost?
The cost of a party wall surveyor depends on where you are in the country and how much work they need to do.
The average project typically costs around £1,000 for a Party Wall Agreement. But this can rise depending on the complexity of the project and the number of surveyors involved. For more, see our guide party wall surveyor cost.
Party wall letter templates
Planning your home improvement project
For more advice on planning your home improvement project, see our step-by-step guide to home improvements