Shared Ownership: What to watch out for
Shared ownership is a great way to get a stake in a property when you can't afford or can't borrow enough to buy outright on the open market. There are, however, common complaints from people in shared ownership schemes. This guide points to the pitfalls you'll want to avoid.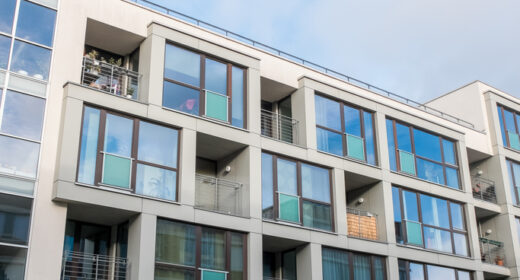 What is shared ownership?
Shared ownership schemes allow buyers who meet the eligibility criteria to secure a mortgage to buy a stake (usually between 25% and 75%) in a property, while paying rent on the remaining share to the housing association or private developer that own the building. The rent you pay on the remaining share is charged at a discounted rate (usually 2.75% of the property value per year).
Under the scheme, the cost of home ownership is made more affordable because you can start by buying as little as 25% share in a property and your deposit can be 5% of the price of that share, rather than the whole property.
In addition to that, stamp duty can generally be deferred until you increase your share of the property to 80%.
Bear in mind that the properties are usually leasehold properties and, therefore, you have to pay a monthly service charge, as well as, contribute to major maintenance works.
With shared ownership, it is possible to buy more of the home by "staircasing" i.e. increasing your share. Shares can be bought in 10% increments, which will in turn reduce your rent.
Shared ownership schemes are provided by housing associations or private developers. The details, costs and restrictions involved vary by provider so research each one on its individual merits and read the small print of your lease.
In 2020, the government has announced changes to some elements of how shared ownership works. This effects properties being built under the affordable Homes Programme between 2021 and 2026. To find out more read our article on Shared Ownership Changes
For shared ownership eligibility requirements and how to get a mortgage for a shared ownership property, see our guide Shared Ownership Mortgages
What are the downsides to shared ownership?
1. Maintenance charges
Hopefully the monthly mortgage repayments, plus rent will still make shared ownership far cheaper than buying a property outright. But don't forget to add on maintenance charges and be prepared for possible increases in the future. As well as a general monthly service charge for caretaking and maintenance of communal areas, ask how you will be expected to pay for more significant works e.g. for roof maintenance.
Be aware that even though you own a share of the property, say 30%, you are responsible for paying the full maintenance and repair costs.
2. No renting allowed
There are also likely to be restrictions on whether you can rent the property out. In the great majority of cases, sub-letting is not allowed.
3. Buying up increased shares in your property can be expensive
When it comes to increasing the stake in your property  – or "staircasing" – it's not just buying the share you need to worry about. There are other costs involved:
Check with your housing provider whether there are any restrictions when it comes to buying up a greater share in your property e.g. Will you be able to staircase to 100% outright ownership or is there an upper limit? Can you start staircasing immediately? What are the maximum number of times you can staircase? What's the minimum share you can buy at any one time?
You can find out more with our guide to staircasing your shared ownership home.
4. Restrictions on what you can do
Check for restrictions within your lease. You are likely to be required to ask the housing provider's permission in writing before you make any structural alterations to your home. In some cases the lease will require you to ask permission for redecorating as well.
5. The risk of negative equity
Buying a new build property – whether through shared ownership or on the open market – is more likely to make sense if you expect to stay put for a number of years. This is because new-build properties include an extra premium on the sale price that, like a new car, depreciates as soon as you move in. If house prices fall, you may fall into negative equity and lose money if you try to move.
To avoid the risk of feeling trapped in the event of negative equity, be honest about the properties you are looking at. Is there enough storage? Are you expecting to start a family in the next few years? Does your furniture fit in the rooms?
6. Issues around selling your share when moving home
When you are ready to sell your shared ownership home, the process is not always straightforward and can stall your progress on to the next rung of the property ladder.
If you do not own 100% of your home, but you own a percentage of your home and want to sell, the housing association or local authority has the right to buy it through a process known as "first refusal". They also have the right to find an eligible buyer for your home.
After a period of time, if your housing provider fails to find a buyer, you are free to market your share of the property yourself or use an estate agent. But you will need to find a buyer who fulfils the housing providers eligibility criteria for shared ownership. As not all banks provide shared ownership friendly mortgages, your pool of potential buyers may be reduced.
If you have purchased 100% of your home through staircasing, you can go ahead and sell your home on the open market.
See our guide on selling your shared ownership home for more detail.
7. You don't have greater protection under shared ownership
Just because this is a government backed scheme doesn't mean you get any more protection.
Costs can spiral. Check you can afford increased maintenance charges.
While rents start low, expect these to increase.
It is your responsibility to keep up repayments on your mortgage loan.
Be aware that as rent is paid on the part of the property not owned by you, the housing provider can take action to repossess the property for rent arrears in the County Court. We know of one case where after falling behind on her rent, one homeowner was evicted from her part-owned property and a court ruled she had no right to the £30,000 she had already paid for her share.
Found a property you like? Research the housing provider on-line. See what customers say on forums. Are they satisfied? How well are they maintaining the property and at what cost?
What should I do before I apply?
Check the eligibility criteria of the housing provider for the property you like.
Read and understand your lease and what restrictions it sets out.
Price up the various costs, work out your monthly payments.
Think about your long term plans and when you could afford to start staircasing.
See our advice guide on Shared Ownership mortgages for how to qualify and getting a mortgage