Shared ownership changes: what do they mean for homebuyers?
Shared ownership is a popular scheme aimed at homebuyers who are struggling to afford a suitable property on the open market. Last year the government announced a raft of changes to how the scheme works. And things aren't quite as beneficial as you might first think. Sue Phillips of Shared Ownership Resources sets out what's changed and what those reforms really mean for you.
January 12, 2022
4 minute read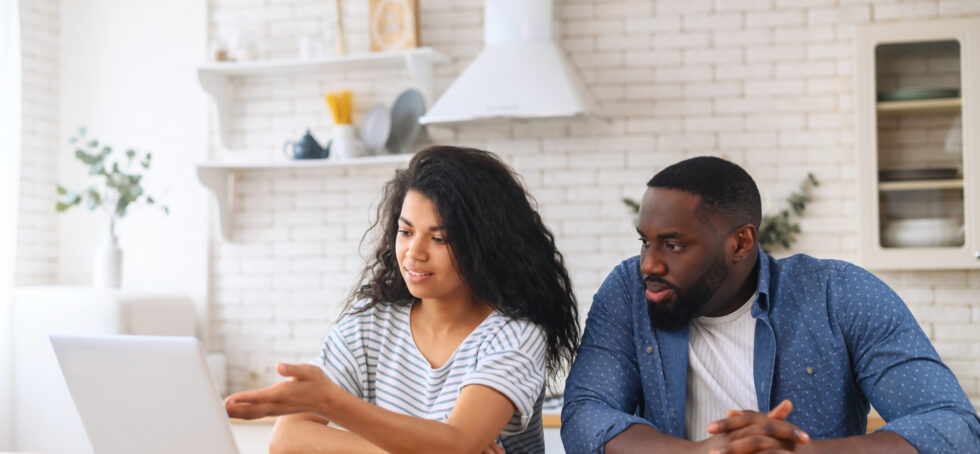 Here at the HomeOwners Alliance, we've always been quite open about the good and the bad aspects of shared ownership. We want homebuyers to enter the scheme knowing everything they should know about how it works. The current scheme is set out in our guide Shared Ownership: what to watch out for, while in this article, Sue Phillips of Shared Ownership Resources sets out the forthcoming changes announced by the government.
Shared ownership changes
The following changes apply to new shared ownership homes built under the government's Affordable Homes Programme (AHP) from 2021 – 2026:
Buyers can now purchase just 10% of the property. Previously the minimum share was 25%.

Households now have the option of staircasing in 1% increments for the first 15 years, as opposed to the previous minimum of 10%.

Housing associations and landlords have to contribute to the costs of essential repairs and maintenance during the first 10 years. Previously buyers had to pay 100% of all charges, even if they only owned a share of the property.

Housing associations and landlords have exclusive rights to market the property for only 4 weeks, instead of 8 weeks.  After 4 weeks, owners can look to sell their property on the open market.

Lease length is now 990 years. The minimum lease length was originally 99 years, later increased to 125.
These changes won't be retrospective. This means that the new-builds and resales on the market today and foreseeable future will be bought and sold under the older rules.   Government funding should result in around 90,000 new shared ownership homes across England over the next 8 years. In London this amounts to almost 13,000 affordable homes, including London Living Rent homes where tenants can buy their home on a shared ownership basis during the first 10 years of their tenancy.
Let's look at the reality of these changes.
Minimum 10% initial share: is lowering the threshold to buy a good idea?
Under shared ownership, buyers secure a mortgage to buy a stake in a property, while paying rent on the remaining share to the housing association or private developer that own the building. Allowing owners to buy a smaller initial share means a smaller mortgage deposit, which addresses a big barrier to homeownership for many.
However, the lower the initial share, the more exposed shared owners are to the possibility of 'rent burn' on remaining shares. Homes England's model lease, which developers are expected to use, allows for an annual rent increase of Retail Price Index (which measures inflation) plus 0.5%.  The UK is experiencing the highest inflation rate in a decade which means shared owners will see their rent payments increase. Unlike those renting from a private sector landlord, they cannot negotiate and are stuck unless they decide to sell up.
1% increments: a foot on the property ladder, or simply stuck on the lower rungs?
House prices tend to rise faster than wages, which can push staircasing out of reach. 1% increments may be more affordable, but could offer little benefit. Let's assume a homebuyer purchased a 10% initial share, and then an additional 1% share each year for 15 years. They would still only have staircased to 25%, with limited impact on either rent payable, equity, or the prospect of ever owning their home outright.
Read our guide to staircasing your shared ownership property for more information on how it works under the current scheme
Repairs and maintenance: still far from fair
Requiring housing associations to help with the costs of "qualifying" essential repairs and maintenance addresses the thorny issue of shared owners having to pay 100% of all costs. But let's look at the small print. There is a maximum of £500 per year, which is not as fair as paying according to the share held.  And it's only for the first 10 years. After the initial period owners remain liable for 100% of ongoing costs regardless of the size of their share.
Barriers to selling your home: the nominations period
Shared ownership resales can be less attractive to homebuyers than new-build homes for a variety of reasons. For example, above inflation rent increases can mean that rent ends up more expensive than other local properties.  At the moment, landlords have first dibs to market the property to sell.  This is called the nominations period. Reducing the nominations period won't help. One way around a high rent is for shared owners to undertake a simultaneous sale and staircasing transaction selling 100% of the property with no rent payable. But this is a costly and complicated process.
Read our guide on Selling your shared ownership home for more information
990-year leases: winners and losers
Short shared ownership leases can be an expensive headache. 990-year leases remove the need for costly lease extension. However, this reform could create a two-tier market, by making short leases common on older shared ownership homes even more unattractive to homebuyers
Tip for homebuyers in light of future shared ownership changes
The reforms outlined above will only apply to homes built under the Affordable Homes Programme 2021-2026. If you are thinking of buying a shared ownership home, it's essential to obtain and review lease terms before you commit as the reforms aren't retrospective so won't apply to homes delivered under previous Programmes. See our guide for more on what to watch out for when buying shared ownership.
If you are interested to learn more about the upcoming reforms, visit Shared Ownership Resources.
Sign up to our

FREE

weekly newsletter

for the latest news, advice and exclusive money saving offers