New Build Home Warranties – What they do and don't cover
New build warranties are designed to offer buyers peace of mind that any defects in their new build home will be put right. But, while new home warranties typically last 10 years, what's covered in that period is not as straightforward as you might think.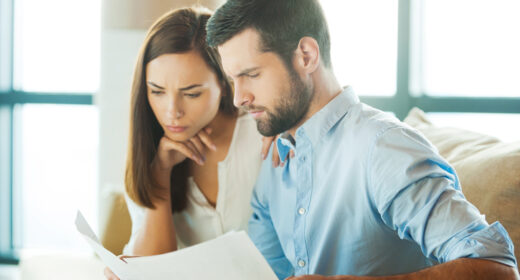 Buying a new build home should mean you encounter fewer problems than you would with an older property. Unfortunately that's not always the case. If you move into a newly built property, you're going to want reassurance that the developer will fix problems with your new build home that occur. And if the problems happen later or the developer isn't cooperating, that's where new build warranties can help.
What is a new build warranty?
A building or structural warranty is essentially an insurance policy for newly built homes. The warranty is taken out by the builder or developer but is in place to protect you, the buyer (and your mortgage lender).  The type of warranty typically covers you for defects that arise due to faults in the design, workmanship or materials that remain undiscovered at the time of practical completion on your new build.
These policies are referred to by many different names, including New Home Warranties, New Build Warranties, Structural Warranties, Latent Defects Insurance and Inherent Defects Insurance.
Who provides new build home warranties?
The three most well-known providers of new home warranties are the National House-Building Council (NHBC), Local Authority Building Control Warranty (LABC) and Premier Guarantee.  The NHBC warranty is by far the most common, covering 70-80% of the new build market.
All companies that sell new build warranties must sign up to a consumer code, which is there to protect consumers during the sales process and offers a dispute resolution service when things go wrong. The main providers above operate under the Consumer Code for Home Builders.
Other warranty providers operate their  own consumer codes. Build-Zone, for example, adheres to the Code of Conduct for Home Builders and the Federation of Master Builders (FMB)'s unrated warranty is under the Consumer Code for New Homes (CCNH).
Warranties for self-builders 
If you are building your own home you might need to look at specialist new build warranty providers, as NHBC, Premier Guarantee and LABC do not offer products to self-builders. A self-builder should make sure they have an all risk policy or site insurance during the build and a 10-year structural warranty issued on completion.
Self-build Zone is one of the largest providers of site insurance and structural warranties for self-builders. Other providers include Self-Build UK, Build Store and ProAktive. It's important to arrange your warranty provision before you start on site as you will struggle to find an A rated warranty provider retrospectively.
How long do new build warranties last?
Typically, building warranties for new homes last for 10 years but this can be increased to 12 years in certain cases. 
What do new build warranties cover?
Once the property is built, the warranty is split into two periods:
the defects insurance period, which covers the first two years and,
the structural insurance period which covers years three to 10.
Defects insurance period
During your first two years in the home, if there are issues with the work the builder has done, such as the windows letting in rain because they're not sealed properly or the heating not working because the pipes are faulty, the builder is obliged to come and fix them.
For more advice, see fixing problems with your new build home.
Structural insurance period
During the structural insurance period years 3-10, the builder is only responsible for major problems with the structure of the house. This includes foundations, the external render, roofs, ceilings, chimneys and load-bearing parts of the floors.
Smaller 'defects' are now your own responsibility. This includes non-structural defects such as problems with your gutters or fixtures and fittings.
It's important you are clear on when your warranty kicks in. Make a note of when the initial two year period expires and keep an up to date snagging list.
Get a New Build Snagging Survey
Whether you're about to complete on a new build home or have moved in to find problems, we can connect you with an independent on-site snagging inspector today.
Get a snagging survey quote online
What new home warranties don't cover?
Understandably, natural wear and tear isn't covered by a new home warranty. Neither is weather damage or any problems resulting from you not maintaining your home adequately.
Damp and condensation may be covered but only if they have occurred as a result of the builder's failure to comply with the warranty provider's standards (in other words, if it's the builder's fault!).
Be careful of the small print – 'A' Rated vs Unrated 
As all warranty providers are acting on behalf of insurers, they may not always be as willing to carry out (and pay for) remedial work. As is always the case with insurance, the small print is key. Make sure you read all of the warranty documentation and question anything that doesn't seem quite right.
Insurance providers are rated according to their financial stability and ability to honour their claims. As a structural warranty is for 10 years, it is even more important to know the rating of your insurer. You should only use 'A' rated or higher.
In 2018, the popular but unrated insurer Alpha, went into liquidation, leaving thousands of customers without valid warranties. This meant they were in breach of their mortgage terms as well as finding it difficult and expensive to get a replacement warranty.  Several unrated insurers are now offering new build warranties so it's essential to check the rating of the insurer that is backing your warranty.
You can find the rating of an insurer on the websites of the main rating agencies, A.M Best, Fitch, Moody's and S&P.
What do I do if I spot a defect?
Make sure you contact the builder as soon as possible. Keep a record of all communication including dates and times of telephone calls. This will be needed if there are problems with getting your builder to address the issue.
LABC, Build-Zone and Premier Guarantee warranty policies have a £1,000 excess. This means you'll pay the first £1,000 of each claim made under the warranty.
It is also important to not wait and let a defect get worse. You could be in breach of the warranty or result in an unsuccessful claim if you spot a defect and let it get worse and cause more damage. This is because the problem could have been resolved earlier at less cost and damage to the property.  
A snagging survey could help apply pressure on your builder to sort defects. Get in touch with our professional snagging inspectors today
What if the builder won't honour the warranty?
The various consumer codes (Consumer Code for Home Builders, the Consumer Code for New Homes, the Consumer Code for Builders of Homes for Sale) are there to ensure consumers are protected from undesirable trading practices when buying a newly built home.  All of the codes offer a dispute resolution scheme which you can use during the first two years if the builder won't carry out the necessary remedial work. 
These codes will soon be merged into one, the New Homes Quality Code, which will be overseen by the New Homes Ombudsman. The New Homes Ombudsman will likely open for business in the last half of 2022.  The current codes will still apply to homes built before the launch of the New Homes Ombudsman.
Remember, the builder will only be liable for problems detailed in the contract. We'd always advise buyers to make sure there is a "snagging" provision to allow you to get little issues sorted – such as doors catching on carpets – directly with the developer.
See what's involved with a Snagging Survey and whether this may be worth considering
What to do if you are unhappy with the response of your warranty provider?
If you are unhappy with how your warranty provider has handled your case, you can complain to the Financial Ombudsman Service. But first you must make a formal complaint to your warranty provider.
What happens to a new build warranty when you move?
If you sell your home, the warranty transfers to the buyer of your home. Any work you do on the home yourself – such as loft conversions or conservatories – will not be covered by the warranty. If you are buying a new home from a previous owner, it's also worth noting that company warranties supplied for such works are not always transferable. If the seller installed a conservatory with a ten year guarantee from the installation firm, when they sell the house to you, the guarantee often becomes invalid.
Can warranties affect my mortgage application?
New build warranties can affect your mortgage application. It is a requirement of most lenders in the UK to have a structural warranty on all new build properties, converted properties, or residential properties less than 10 years old.  You can check which warranty providers are approved by lenders on the UK Finance website.
Should I take out home insurance too?
You should take out home insurance on your new build property. Aside from the fact your mortgage lender will more than likely require you to have home insurance in place, it's just good sense to protect your investment. The new home warranty only covers problems that are the builder's fault. If your home floods because of bad weather or is damaged in a fire, you won't be covered.
Problems with your new build? See if a snagging survey can help.