New Home Warranties – What they do and don't cover
New home warranties are designed to offer buyers peace of mind that any defects in their home will be put right. But, while warranties typically last 10 years, what's covered in that period is not as straightforward as you might think.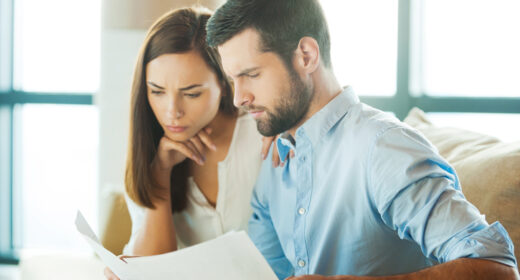 Buying a new build home should mean you encounter fewer problems than you would with an older property. Unfortunately that's not always the case. If you move into a newly built property, you're going to want reassurance that the developer will fix any problems that occur. And that's where building warranties come in. 
What is a building warranty?
A building warranty is essentially an insurance policy for newly built homes. The warranty is taken out by the builder or developer but is in place to protect you, the buyer.
Who provides new build home warranties?
There are three main providers of new home warranties – the National House-Building Council (NHBC), Local Authority Building Control Warranty (LABC) and Premier Guarantee. These operate under the Consumer Code for Home Builders.
The NHBC warranty is the most common, covering 80% of the new build market.
There are also warranty providers operating under different codes of conduct. BLP, for example, adheres to the Consumer Code for New Homes (CCNH). The BLP Warranty is a little different to the three above because the builder does not have to pay a membership fee to purchase a warranty, a BLP warranty can be issued for a property that is already a year old and BLP will step in to fix any defects from day one. NHBC, LABC and Premier will all expect the builder to remedy any defects within the first two years and will only step in if there is a dispute.
The Federation of Master Builders (FMB) also offers a warranty under the new Consumer Code for New Homes (CCNH) while Checkmate warranties operate under the Consumer Code for Builders of Homes for Sale.
How long do warranties last?
Typically, building warranties last for 10 years. 
What do they cover?
If you buy a home off plan (i.e. before it is built) as is often the case with new builds, once you exchange contracts your warranty will cover your deposit against the firm going insolvent. This means if the builder goes bust and doesn't start or complete the property your warranty provider will reimburse your deposit.
Once the property is built, the warranty is split into two periods – the defects insurance period, which covers the first two years, and the structural insurance period which covers years three to 10.
During your first two years in the home, if there are issues with the work the builder has done, such as the windows letting in rain because they're not sealed properly or the heating not working because the pipes are faulty, the builder is obliged to come and fix them.
During the structural insurance period, the builder is only responsible for major problems with the structure of the house. This includes foundations, the external render, roofs, ceilings, chimneys and load-bearing parts of the floors.
Smaller 'defects' are now your own responsibility, including non-structural defects such as problems with your gutters or fixtures and fittings.
It's important you are clear on when your warranty kicks in so that you can make a note of when the initial two year period will expire
What don't they cover?
Understandably, natural wear and tear isn't covered by a new home warranty, neither is weather damage or any problems resulting from you not maintaining the property adequately.
Damp and condensation may be covered but only if they have occurred as a result of the builder's failure to comply with the warranty provider's standards (in other words, if it's the builder's fault!)
Be careful of the small print
As all warranty providers are insurers, it's worth noting that they may not always be as willing to carry out (and pay for!) remedial work. As is always the case with insurance, the small print is key. Make sure you read all of the documentation and question anything that doesn't seem quite right.
What do I do if I spot a defect?
Make sure you contact the builder as soon as possible. Keep a record of all communication including dates and times of telephone calls. This will be needed if there are problems with getting your builder to address the issue.
Both the LABC and Premier Guarantee warranty policies have a £1,000 excess. This means you'll pay the first £1,000 of each claim made under the warranty
What if the builder won't honour the warranty?
The three approved providers of warranties in the UK all adhere to the Consumer Code for Homebuilders. The code features a dispute resolution scheme which you can use during the first two years if the builder won't carry out the necessary remedial work. 
Remember, the builder will only be liable for problems detailed in the contract. We'd always advise buyers to make sure there is a "snagging" provision to allow you to get little issues sorted – such as doors catching on carpets – directly with the developer.
See what's involved with a Snagging Survey and whether this may be worth considering
What if I move house?
If you move, the warranty is transferred to the buyer of your home. Any work you have done on the home yourself – such as loft extensions or conservatories – will not be covered by the warranty. If you are buying a new home from a previous owner it's also worth noting that the company warranties supplied for such works are not always transferrable. In other words, if the seller had a conservatory installed with a ten year guarantee from the installation firm, when they sell the house to you the guarantee often becomes invalid.
Can warranties affect my mortgage application?
They can do. It's a condition of most mortgage applications that a warranty must be in place if you're buying a newly built home.
Should I take out home insurance too?
Yes you should. Aside from the fact your mortgage lender will more than likely require you to have home insurance in place, it's just good sense to protect your investment. The new home warranty only covers problems that are the builder's fault. If your home floods because of bad weather or is damaged in a fire you won't be covered.