Campaign for better quality new build
Here at the HomeOwners Alliance we campaign to get homeowners and aspiring homeowners a better deal. One obvious issue which needs addressing is the quality of new build homes. As we build more homes, quality shouldn't be compromised and people should come before profits. This is why we launching a campaign for better quality new build homes.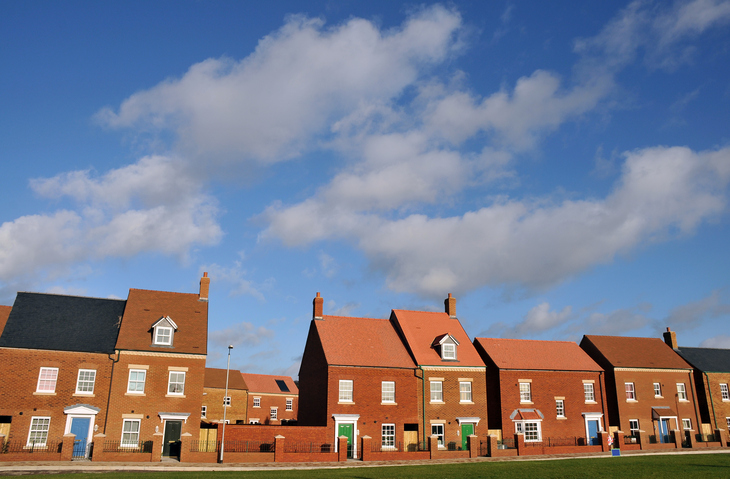 Britain doesn't just need more houses, it needs more better quality houses. They need to be built in the right places, and meet the basic needs of homeowners. Too often, new homes are built to low standards, with small rooms, paper thin walls, inadequate heating and poor quality workmanship, with other problems that emerge only after moving in.
Consumer protection is limited, with people having more rights if they buy a toaster than if they buy a house. New homebuyers often find out too late that they have less protection than they thought. Too often, new home buyers are misled and don't end up with the house they expect, or are left in bitter disputes with developers, as their dream home turns into an expensive and bitterly disappointing nightmare, and their only recourse is the expensive and uncertain option of going to the courts. Figures from the House Builders Federation show the situation is getting worse not better.
Homes should be built to the highest standards and be fit this and future generations. The people who buy them should have strong rights for when things do go wrong. Our Better Quality New Build Campaign is for better quality house building and stronger consumer protection for new homebuyers.
In terms of action, we have:
regularly highlighted members stories in the media (with member's consent), often encouraging developers to resolve the problems
produced a series of booklets with the help of industry professionals on buying new build and dealing with disputes
raised the profile of homeowners groups such as hornet and residents associations such as those facing redevelopment on the Aylesbury Estate and West Hendon
To help improve new build quality standards, the HomeOwners Alliance wants:
A minimum of a 2.5% snagging retention – so that new build homebuyers retain at least 2.5% of the cost of the house, which would only be paid after 6 months (at the end of the defects period). This creates a powerful incentive for builders to put problems right, rather than leaving the homeowner in the lurch. If things aren't put right, or if the homeowner wants to sort them out themselves, then their costs should be deducted from the 2.5%. Such snagging retentions are common practice with extensions and commercial clients of housebuilders, but are not available to new home buyers. Read more about our proposal here. 
The right for homebuyers to inspect their new home before moving in, but without prejudice, and the right to bring their own surveyor/snagger with them. Often builders selling their properties "off plan" refuse to let buyers actually see the property after it is completed but before buying it – this practice should be stopped.

A property ombudsman for new build

– to mediate disputes between new homebuyers and their developers, rather than forcing them to go to court. An effective body would need to be independent from industry and have strong powers to make a difference. The existing Consumer Codes, such as the Consumer Code for Homebuilders, would form an initial basis, but the remit would be broader to cover post-move in issues. All builders of new homes should be a member of the ombudsman scheme.
Standardised contracts – contracts must include the full plan and specification as standard, rather than hiding them in an office. The contract must include standardised terms, and have more detailed specification so builders can't swap for cheaper materials. Consumer groups must be involved in the development of these contracts, otherwise they will continue to be stacked in favour of the developer.

A review of the inspection & warranty regime

. Consumers need more clarity and reassurance that our buildings meet the standards set by government.
A single homebuyers code – at present there are many, which is very confusing for homeowners. The new ombudsman should be the guardian of this code and it should cover after-sales service.
Developers should not be able to recommend individual solicitors. The solicitors must work for the homebuyer, but if they get most of their business from a developer it can cause a real conflict and they look out for the interest of the develop. Developers should be able to provide a panel of recommended solicitors, but none of them should be reliant on the developer for the majority of its business.

Better consumer information.

Prospective homebuyers need more upfront information about the property, in particular leasehold/freehold information and service charges. There should be a standardised "Key Facts" document, as there is in financial services, such as for mortgages. There also needs to be better information handed to the consumer once the property has been completed.
Do you have problems with your new build home but are not being listened to? Read our guide on snagging surveys and how they can help.