How much can I afford to borrow for a mortgage?
Find out how much you can afford to borrow for a mortgage and how much house you can afford without over-stretching yourself or committing to repayments that you can't meet.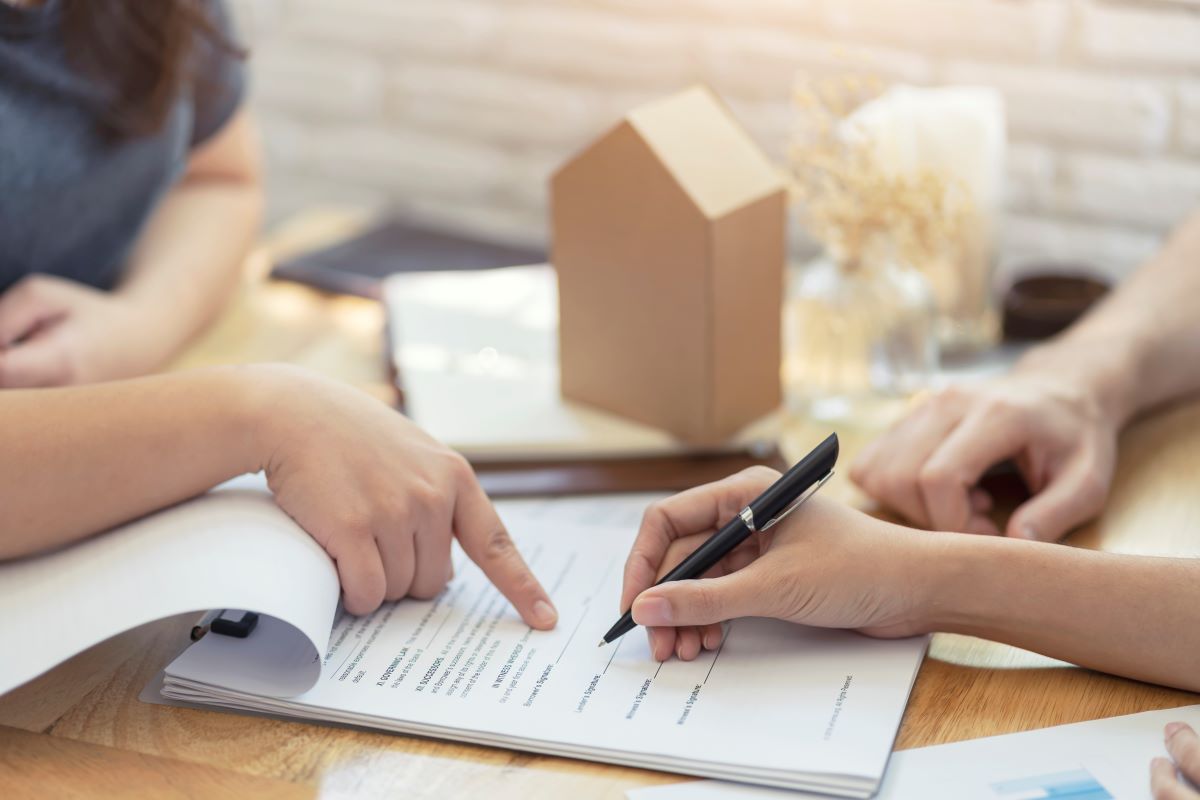 When buying a home, often the first step is understanding how much you can afford to borrow for a mortgage. Most people want to buy as much house as they can afford, without being overstretched or with too little money to pay the monthly bills.
General affordability considerations
When thinking about how much you can afford to borrow for your mortgage, you need to take a number of factors and costs into account. The main affordability indicators include:
Your income – how much you earn, job security and prospects for pay rises
How much you expect moving and any renovation costs to be
How much money you need a month for your living costs
What your expectations are in terms of house prices and mortgage rates – are they going up or down?
How much house you want. Are you happy being "house poor", with a big house but little disposable cash? Or would you prefer a more modest house with more cash in your bank account?
What safety net you have in terms of savings – or family support?
Your appetite for risk – how much debt you are comfortable with
Understanding the above points will help you work out what additional costs you'll incur when you move, think about how much money you need to maintain your desired lifestyle, and how comfortable you are to stretch yourself financially.
Mortgage calculators
Mortgage calculators are a good place to start to see how much you can afford to borrow for a mortgage.  They look at how much you are likely to be able to borrow and afford based on your income.  They will also give you an idea of what your monthly mortgage costs are likely to be.
Use our calculators to see how much you can afford, how much the mortgage will cost you monthly and more
Working out the size of your deposit
To understand how much you can afford to spend on buying a home, the first step is to draw up your overall budget and understand how much money you have at your disposal to pay for everything. This will depend on the capital or savings you have at your disposal, and how much you can borrow against the property as a mortgage given your income and the size of your deposit.
The capital you have for your deposit to buy a home depends on:
Once you've added these amounts together, you need to deduct any costs of buying a home, moving and improving, as well as the savings safety-net you want to keep (you will need to have some savings after you move, in case of emergencies). The final sum is the amount you have available as a deposit that you feel you can afford to put down towards the cost of your home.
Mortgage Finder
Get fee free mortgage advice from our partners at L&C. Use the online mortgage finder or speak to an advisor today.
Find a mortgage
How much mortgage can I afford?
Once you've calculated how big your deposit is, you'll be able to work out how much are able to borrow for your mortgage depending on:
The size of your deposit. With the launch of the government mortgage guarantee scheme, there are 95% mortgages out there and schemes such as Help to Buy and Deposit Unlock if you are buying a new build, but ideally, your deposit would be at least 10% of the value of the property. Put simply, the bigger your deposit, the more you can borrow.
How much outstanding debt you have from other lenders (e.g. bank loans, credit card debts). To improve your chances of getting a mortgage, see our guide on how to improve your credit rating before getting a mortgage.
Your income. Some banks can lend up to five times salary, although these are maximum figures. Lenders all have slightly different ratios, taking into account joint incomes, bonuses etc.
The stability of your income. If you are freelance, have just set up a new business, or have unpredictable income, then mortgage lenders will usually only be prepared to offer you smaller mortgages
Additional buying costs to budget for
There are other costs involved with buying a house that you need to make sure you can afford. They include:
The total purchase cost. On top of the house price, you may have to pay for Stamp Duty, conveyancing fees, surveying, mortgage fees etc, which can all add up to 7% onto the house price.
Don't forget the estate agent fees you have to pay if you are selling your existing home
There are also the costs of furnishing your home. On average, home movers spend £5,000 on new goods.
The cost of building works. What are the emergency works you have to do that can't be put off – such as getting the boiler to work?
So, how much house can I afford?
The amount you can afford to spend on a house will take into account how much capital you have to play with and how much you can borrow from a mortgage lender (both being your total home-buying budget). The total amount of money available to you needs to cover the total cost of buying your home. If not,  you will need to scale back your ambitions – or find some more money. But being able to afford to buy your new home is only the first step – to avoid repossession or mounting debts, you need to be able to afford to live in it.
Will I be able to afford to pay my mortgage and other household bills?
Once you have decided the rough size of the mortgage you are going for, you should find out what the rough monthly costs would be, which will depend on the type of mortgage. It's important to ask yourself:
Is the monthly mortgage a payment you can easily afford? A good rule of thumb is that no more than 35 per cent of post-tax income should go on mortgage payments.
Will the mortgage be more or less than your current rent? If it you are struggling to pay your rent, and the mortgage is more – think again
Will there be bills – such as council tax, water or insurance – that you are currently not paying? These can add up to thousands of pounds a year (out of your post-tax income)
What happens if interest rates go up, by 1, 2 or 3%? You need to stress test the mortgage for different scenarios. If you can't afford an increase in interest rates, you need to get a fixed rate mortgage, which will normally increase your monthly mortgage costs
What happens if you lose your job, or suffer a fall in income because you have children and go on maternity leave? If you are planning kids, you can't plan on the basis of dual-income-no-kids lifestyle
Can you cover the basic maintenance costs of a house? Many new homeowners struggle to pay the always surprisingly large wear and repair costs that go with owning a home (but not renting one)
How do I get a mortgage?
For everything you need to help you understand what to consider and how to get a mortgage, read our guide: Mortgages made simple.
We've partnered with award winning L&C mortgage brokers. They'll search the market to find you the best deal and won't charge you a penny for their expert advice. Find a mortgage online or speak to an advisor
What should I do if the lender refuses to give me a big enough mortgage?
If various lenders reject your application, it's a sign that they don't think you can afford such a big mortgage. Should this be the case, it's best to scale down your aspirations rather than desperately search for the one lender that will say yes.
This may be frustrating, but it's in your best interest to ensure that you're not financially overstretched because you don't want to have your home repossessed in the future.