The Bank of Mum and Dad – how to help your child buy a home
First time buyers are finding it harder than ever to get the money together to finance their first home and increasingly turning to the Bank of Mum and Dad for help. But what are the options and what do you need to watch for?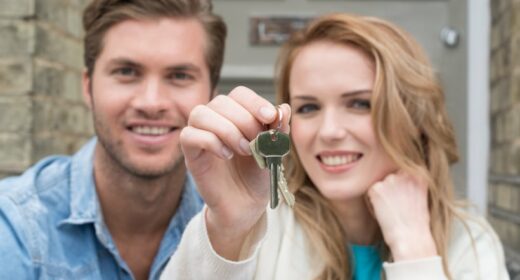 How can I help my child buy a home?
With property prices out of sync with wages, high rents and harsher lending criteria in recent years, it's no surprise people need a helping hand to buy a first home.
The "Bank of Mum and Dad" funds about 25% of mortgage transactions a year, according to a recent research report by the insurance provider Legal & General.
Do I need to get financial advice before I help my child buy a home? 
Helping your child get on the housing ladder may seem like the right thing to do but it should not compromise your own financial security. Think about your options and their long-term implications and always seek independent financial advice for your own particular situation.
Can I gift my child money to buy a home?
The majority of parents give their children the gift of cash to make up the shortfall in their deposit and boost their borrowing power so they can access a cheaper mortgage deal.
Most banks will accept a deposit that has been gifted (or partly gifted) but they may ask for written confirmation from you stating it is a true gift;  they want to know that if the worst came to worse and they had to repossess the house, you don't have an interest in the property.
Are there any tax implications to gifting money?
There is no income tax to pay as gifts of cash are not classed as a source of income.
When it comes to inheritance tax, it is all about the 'seven year rule'. You can give as much as you want without incurring inheritance tax, provided you are still alive after seven years. If your estate is worth more than £325,000 and you die within seven years, your child may get landed with an inheritance tax bill. Gifts of up to £3,000 within a tax year are exempt from inheritance tax. Read more in our guide How to keep on top of inheritance tax
Can I lend my child money to buy a home?
Some banks won't accept a deposit that has been borrowed because the money comes with strings attached. It will limit the number of deals your child can apply for and the amount they can borrow.
Alternatives to a gift or loan
If you can't afford to give your child a lump sum of money, there are other options:
You can use a portion of the equity in your home as additional security against the loan. So, if your child takes on a loan for 100% of the property, you can use the value of your home as security against 25% of the loan.
If nothing goes wrong, it shouldn't cost you anything. But if they are unable to keep up with repayments and they default on the mortgage, you would be liable for a portion of the loan.
There are a few offset mortgage deals available which allow for parental savings to be offset against a child or family members mortgage – these are known as Family Offset Mortgages. This reduces how much interest your child would pay. The main drawback is that you cannot access your savings until the term is up. But read about whether an offset mortgage is right for you in our guide Should I get an offset mortgage
To make sure your child gets the best mortgage deal on the market, get fee free advice from our mortgage experts at London & Country today. You can start looking online and speak to a broker at any time you need.
Guarantor mortgages
A guarantor mortgage is a product where you, as a parent or close relative, act as a guarantor for 100 per cent of the mortgage debt. Essentially, you are agreeing to cover the mortgage payments if your child fails to do so.
The guarantor can be removed from the mortgage at a later date if your child can prove they are able to take on the debt by themselves.
Guarantor mortgages have been phased out in recent years but they haven't completed vanished from the market.
Buy a property with your child
You could take out a joint mortgage with your child, making you equally liable for the repayment of the loan. The upside is that with your combined incomes, you may be able afford to take on a larger loan.
If you already own a property, it would be counted as a second home, so you would have to pay additional 3% on existing stamp duty rates. Plus if it is your second home and you are still on the mortgage when the property is sold, there may be capital gains tax (CGT) liabilities. Some lenders will let you take on a joint mortgage but your name doesn't have to be added to the property's title deeds, allowing you to side step paying CGT.
Always make sure you get the right advice before you make any decisions.
How can I protect my money?
If you are giving your child money for a deposit and they are buying with their partner or friend, you can protect the money you have gifted in the event they split up. Have a declaration of trust document drawn up that states who owns what part of the property in the event of sale.
If you would like more tailored advice on how to help your child buy a home, join us as a member.