Find the right solicitor or conveyancer
You'll need to choose a solicitor or conveyancer as soon as you've agreed an offer, as they will oversee the process that transfers the legal ownership of the property you are buying or selling. But how do you find the right solicitor or conveyancer?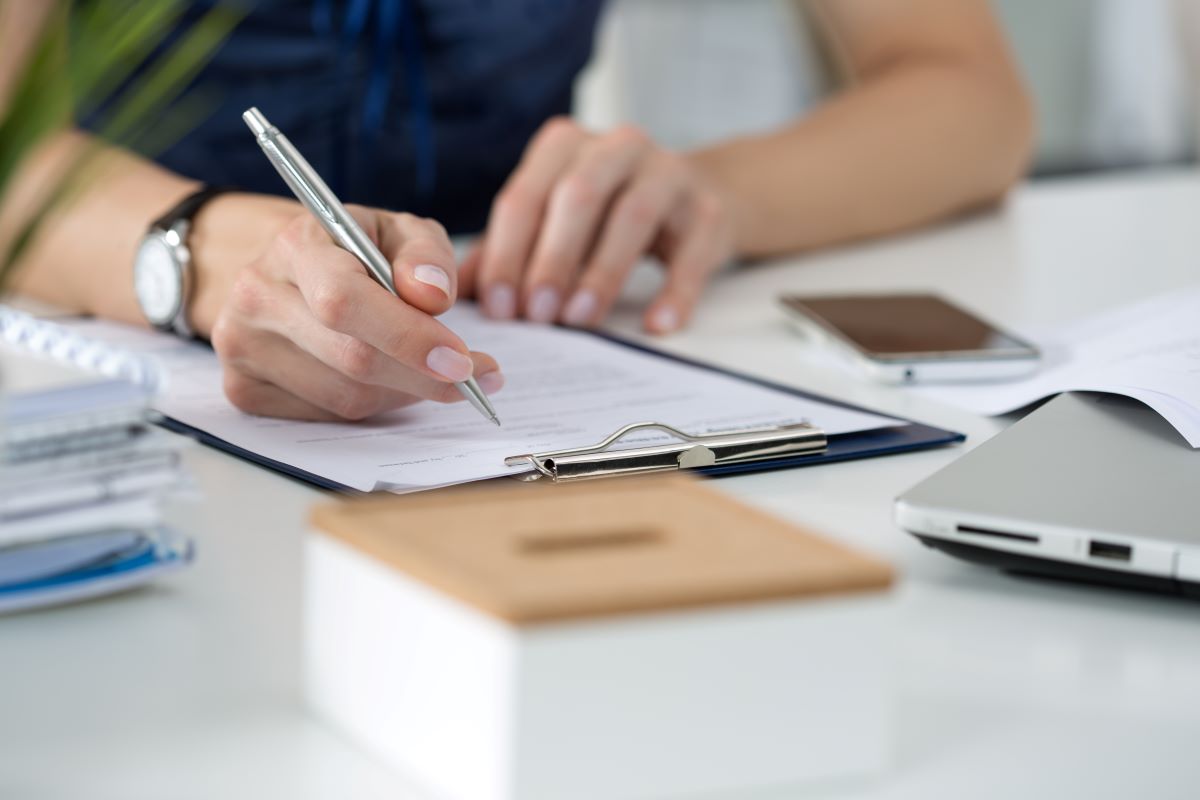 What is the difference between a solicitor and conveyancer?
Both solicitors (who are regulated by the Solicitors Regulation Authority) and Licensed Conveyancers (who are regulated by the Council for Licensed Conveyancers) are fully regulated and insured. In terms of handling your property transaction they will operate to almost identical conveyancing practices and procedures. However it's worth noting the main differences, because you're likely to see a price difference when you compare conveyancing quotes.
Licensed conveyancers are specialist property lawyers, focusing largely on residential property, progressing transactions like yours everyday.
A solicitor is a qualified lawyer, with extensive training in many aspects of law, and can offer full legal services such as divorce proceedings or taking someone to court.
Engaging a solicitor to undertake conveyancing rather than a conveyancer may therefore cost more.
When should I use a solicitor rather than conveyancer?
A fully qualified solicitor may be the best choice if you are dealing with difficult transactions. For example, if there's a boundary dispute or if the sellers are getting divorced, using a solicitor with knowledge beyond property conveyancing law would be necessary. But in most cases, a conveyancer will be able to handle your transaction from beginning to end.
What are the downsides of using a solicitor?
Solicitors are almost always more expensive than conveyancers.
See our guide on conveyancing fees to give you an idea of what conveyancers and solicitors include in their fees and how much you should expect to pay.
Solicitors may handle many other more complex cases with urgent deadlines which can push your ordinary conveyancing to the bottom of the in-tray. Some solicitors work in small practices and have trouble providing continuity of service if they go on holiday. Solicitors may also insist on seeing you in person to verify who you are which can be less convenient.
Most solicitors are highly specialised, but some are generalists who do the occasional bit of conveyancing. If you do opt for a solicitor ensure they are a property specialist, able to deal with freehold or leasehold purchases.
Check your conveyancer is on your mortgage lender's panel
When you are choosing a conveyancing solicitor when you're getting a mortgage, you should check that they are on your mortgage lender's panel.  You should be aware of the following:
Mortgage lenders will only deal with certain conveyancers and solicitors – those on their "panel" – who in turn usually pay the lender for the privilege.
If you do not use a conveyancer or solicitor on their panel, you will usually have to pay for the bank's representation fees. This is usually around £200 but varies from bank to bank.
Ask your conveyancer or solicitor what panels they are on and set out what lender you are considering for your mortgage.
How to find a solicitor or conveyancer?
The best way to find the right conveyancer or solicitor for your purchase, is to make sure you shop around and compare conveyancing solicitor quotes.
When narrowing your shortlist, look at the reputation of the conveyancer or solicitor and not just their fees. HomeOwners Alliance makes it easy for you to find conveyancers that our users have had the best experience with, by showing you a rating next to some of the quotes. This is based on feedback from people who have used that particular company, and is designed to help you make an informed decision.
It's worth noting that if you instruct a solicitor or conveyancer through our find a conveyancer tool, you'll get a no completion, no legal fee guarantee – which means you won't have to pay legal fees if you don't complete (but you will still have to cover third party costs such as disbursements).
Compare Conveyancing Quotes
Compare quotes and find the cheapest, nearest and best rated conveyancers from our panel of 120 quality assured firms
Get conveyancing quotes
Should I go with the estate agent's recommendation?
Estate agents will often recommend a local solicitor or conveyancer. But it is worth comparing quotes to make sure you are getting good value for money. You are not under any obligation to use your estate agent's conveyancing solicitor.
Communication – choosing the right conveyancing solicitor
It's wise to be aware of the common pitfalls, so you can keep this in mind when you're looking for the right conveyancer.
The common frustrations include:
The conveyancing process involves a lot of paperwork and it is vital that all aspects are correctly completed. If the solicitor or conveyancer is not diligent and efficient in sending off the right bits of paper at the right time, they can cause considerable delays to the process. To help smooth the process, modern conveyancing practices operate with online case tracking facilities allowing you to access up to date information on your transactions 24 hours a day.
Some solicitors and conveyancers can be difficult to get hold of, making it hard to track how your case is going, or to get any questions answered. This can be particularly the case with solicitors who undertake other work outside of conveyancing which may mean they are in Court or in and out of the office which can hinder client communication. Conveyancers are often office based, which can enable better client communication.
You can avoid falling foul of these frustrations by asking the right questions before you instruct, and choosing your conveyancer carefully.
Check fees are itemised with no hidden costs
Check that cheap conveyancing solicitor quotes aren't missing hidden costs. Do your research and make sure you are aware of what the final bill will be; our guide on conveyancing solicitor fees will help.
And whatever you do, avoid solicitors/conveyancers who charge an hourly rate, and be wary of any quote that does not fully itemise all charges.
Many conveyancing solicitors will operate on a no sale, no fee basis which means that if the sale or purchase of your property falls through you won't have to pay their legal fees. It is also sometimes called no completion, no fee.
Compare conveyancing quotes from the cheapest, and best rated conveyancers from our panel of quality assured firms