What is a blight notice?
Proposed transport and other infrastructure schemes such as housing developments can often take years to come to fruition. Waiting for them can be difficult, Particularly if the threat of it makes it hard to sell your home on the open market. We take a look at how a blight notice could help you sell.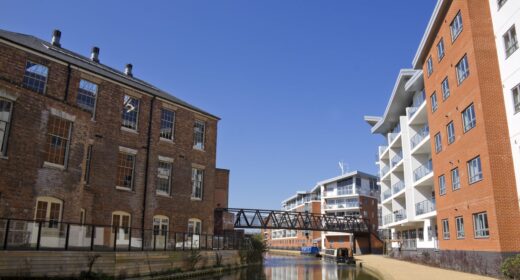 What is blight?
Blight is the reduction in value to your home by virtue of the threat of  Compulsory Purchase.
Prospective buyers are deterred from buying a property if they believe it may be under threat of demolition.
It may be that a property which a buyer could normally get a mortgage on wouldn't be suitable for finance.
If that is the case, the restricted pool of potential buyers will reduce the value of the property.
What is a blight notice?
The law does provide a mechanism that can compel the local authority to buy properties on Compulsory Purchase terms.
By serving a blight notice in a prescribed form (available from your Council's planning department or through a Chartered Surveyor working in Compulsory Purchase), you can require the local authority to buy your property on Compulsory Purchase Order terms.
However, there are hoops to jump through to qualify for a blight notice:
Only resident freeholders and leaseholders with at least three years remaining on their lease are able to qualify. Landlords and owners of empty properties cannot.
You need to prove that you have tested the market by trying to sell the property through a reputable estate agent and have been unable to sell except at a substantially reduced price. Typically, around 6 months marketing is reasonable.
You may be successful, if you are unable to secure genuine offers at close to an unblighted offer.

There is no need to show reasonable endeavours to sell if the Government has already confirmed a Compulsory Purchase Order or similar Order (powers granted).

If an authority is able to demonstrate they have no intention of acquiring a property in the future (e.g. if a regeneration scheme is put on hold or cancelled), they can successfully defend their position against a blight notice.

The Royal Institution of Chartered Surveyors (RICS) operates a contact centre that can refer you to a firm in your area that is willing to provide 30 minutes' free advice on your case.
You may also wish to contact the Compulsory Purchase Association whose members are likely to have the relevant experience to help.
How long does it take to get a blight notice outcome?
Once you've sent a blight notice to the council, it has to let you know within two months whether or not it will buy your home, and if not, why not. The council has limited grounds on which it can object.
If the council doesn't get back to you within two months, the blight notice will go ahead automatically and the council will have to buy your home.
If the blight notice is accepted as valid, a legal notice called a Notice to Treat is deemed as served. This commits the authority to acquiring the property on Compulsory Purchase terms either by voluntary sale or by compulsion. The authority has a three year period within which to do so.
Why people rarely use blight notices
Be careful what you wish for. Blight Notices are rare and for good reason. Firstly, if there is likely to be considerable disagreement on the value of the claim (for example, if similar properties have not recently sold), negotiating the price and related compensation can be arduous and time consuming, taking months or years. If agreement cannot be reached, you may end up losing your home with the ability to only secure an advance payment for it (90% of the authorities estimate of the value of your claim). Any excess would need to be either negotiated or settled through a further long and expensive court process.
With thanks to Dan Knowles, Sawyer Fielding