Compulsory Purchase Orders – what you need to know
If your home is subject to a compulsory purchase order you could be forced to sell up – but if you know what you're doing you might be able to negotiate better terms or even stop the acquiring authority from securing powers to force you to sell.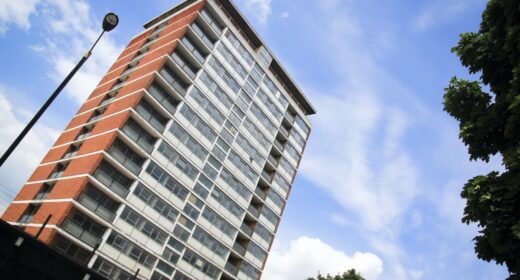 What is a compulsory purchase order and who can get one on my home?
Compulsory purchase orders (CPOs) allow public bodies to force homeowners to sell up if their property obstructs a regeneration project or it's for the "greater public good".
They can be issued by local authorities, highways authorities, regional development agencies, English Partnerships and, in Greater London, English Heritage.
No private individual or company has the power to take you to court to force you to sell your home. Any public body that wants a CPO has to prove that it's for the "greater public good" and not for private gain.
When a Compulsory Purchase Order is made, the authority CANNOT force you to sell. They are merely applying to a government department for powers to be able to force you to sell. Depending on what you and others do next, it may take months or years before they secure these powers, if they do at all.
The HomeOwners Alliance can provide assistance and support if you are subject to a CPO. Find out more about the benefits of joining the HomeOwners Alliance here
What does "compelling case in the public interest" mean?
It can be anything from new roads to shopping centres. But it could also mean your home is considered a danger to the public or it is a listed building that needs to be looked after.
What do public bodies have to do to get a CPO on my home?
They have to show that they've exhausted all of the options, which often means that they have to show they've tried to negotiate with you first.
How much do they have to pay me for my home?
They are required to pay what the Market Value would be in the absence of the regeneration scheme. This can be very different to recent blighted sales. In addition, you may be entitled to an addition 10% or 7.5% depending on circumstances.
There is unfortunately no allowance made for whether or not the Market Value is higher or lower than when you bought it.
You'd also be entitled to reasonable costs for appointing a Chartered Surveyor specialising in Compulsory Purchase to negotiate for you and for a solicitor to transfer ownership to the buyer if agreement is reached.
You'd also be entitled to disturbance compensation which can cover certain costs for buying somewhere else and allow you to recover costs or losses relating to your existing home such as with carpets, curtains, disconnections and reconnections. Entitlement does vary according to circumstance, so it's best to get professional advice from the Chartered Surveyor who would represent you.
Isn't that unfair?
We think so, and in France public bodies have to pay 1.5 times the price of the property to make up for the inconvenience of a compulsory purchase. But the argument against doing that in the UK is that it would encourage speculators to buy up properties in order to profit from CPOs.
Do I have to enter into negotiations?
Not necessarily, but it is advisable to. You should however reply to their correspondence, outlining things such as details of your ownership of the land and names of any other interested parties. If you fail to do this you may be breaking the law.
The HomeOwners Alliance has helped many members threatened with a CPO. Read about one member's story here
What should I do if I think my home is affected by a CPO?
1. If you want to find out if someone is trying to get a CPO for your home you should contact your local council.
2. Once you know who is trying to purchase your home, contact them  and find out who is in charge of corresponding with people whose homes might be purchased.
3. Make sure you keep a record of all your correspondence with that body – it could be vital if the case goes to court.
4. Also, keep a record of expenses that you've taken on as a result of the CPO – so you can claim these back. Keep in mind that you have a duty to "mitigate your loss", which means that you won't get paid for things that are made more expensive by your own actions.
How do I object to a CPO?
All objections have to be made in writing to the appropriate Government minister or member of the Welsh Assembly. The body trying to acquire your property has to provide you with the contact details for this person and the time period for objecting.
Who can help me object to a CPO?
Get professional help when it comes to objecting to or negotiating a CPO. A solicitor or chartered surveyor should be able to help. The Royal Institution of Chartered Surveyors has a compulsory purchase helpline, where you can get 30 minutes of free advice.
As a member of HomeOwners Alliance, you can access our free legal telephone advice line, as well as our Home HelpLine and tap into our Ask an Expert Service.  Find out more.
Can I get help paying for legal advice?
Yes, the Citizens Advice Bureau or the Legal Services Commission can advise on getting means-tested help to pay for a solicitor to prepare your case, but not for solicitor's fees if the case goes to the "inquiry" stage.
What can I object to? Is it 'all or nothing'?
No, you may be happy with the overall proposal but want to make small changes, such as:
Measures that would reduce the visual impact of the scheme.
Changes to the location of the scheme.
But you can also object to the scheme entirely. However, if you attempt to object to the general concept of CPOs your case will be rejected.
There are limited grounds on which objections can be submitted. If not submitted by a qualifying party in a qualifying time and on qualifying grounds and to the correct place, objections can be rejected. You may therefore feel more comfortable appointing someone to represent you. A Chartered Surveyor for example, could submit your objection. Some may charge but some will submit an objection without charge if you also agree for them to represent you in negotiations for which the authority will be responsible for their reasonable costs.
Can I negotiate directly with the public body that is trying to purchase my property?
Yes, they could agree to meeting some of your demands if you agree not to object through the official channels.
But if you are going to officially withdraw your objection, make sure you have a signed agreement with the body that is trying to purchase your property and show it to your solicitor or chartered surveyor.
Should I try and use the negotiation stage to push the price up?
You could, but don't push your luck, if the negotiations fall through you will have to go through the official channels and you could end up getting paid a lot less. Your negotiation strength fluctuates through the process, up and down. It is a myth that the longer you wait, the more you get.
What happens if my objection is not upheld at the Public Inquiry?
You can challenge a CPO in the High Court under the Acquisition of Land Act 1981. But you must do this within six weeks of the first time it is published in the first newspaper.
What sort of complaints will be considered by the High Court?
It will consider claims that:
The powers granted in the CPO go beyond the powers permitted by the Act of Parliament under which they are being sought.
The procedural rules have not been followed correctly.
That the minister or inspector has not acted properly in reaching a decision – this could mean the evidence was either lacking or irrelevant.
The HomeOwners Alliance can provide assistance and support if you are subject to a CPO. Find out more about the benefits of joining the HomeOwners Alliance