First Time Buyer Mortgages
Ready to take that first step onto the property ladder? Here's everything you need to know about the complicated world of first time buyer mortgages.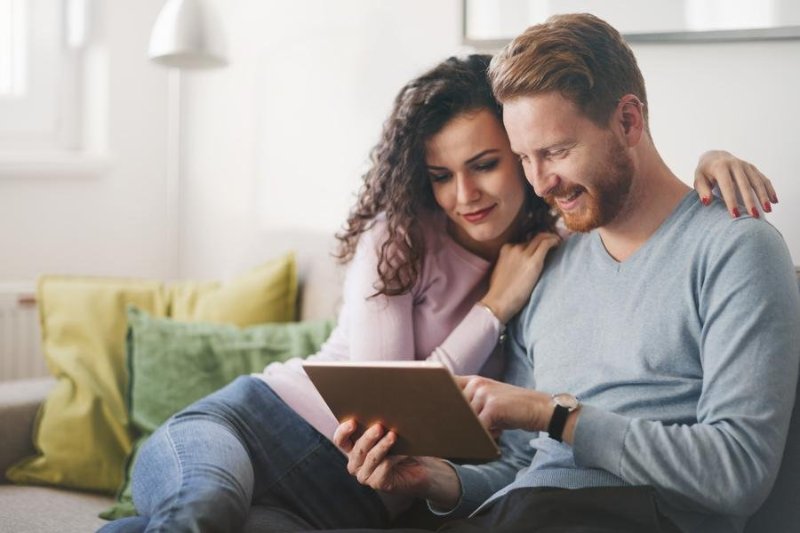 Buying a home for the first time can be exciting and exacting in equal measure. To ensure that you are fully prepared for the (frequently rocky) road ahead, you will need to familiarise yourself with the world of first time buyer mortgages. We look at how to qualify for a mortgage and the options available to first time buyers to help you get a mortgage and get on the property ladder.
How much deposit do I need?
Most banks will ask you to pay at least 5% and more often 10% of the value of the property for a deposit. However, it's always a good idea to save as much as you can in advance. This obviously reduces the amount that you will have to pay back in the long term and also gives you a much wider choice of cheaper mortgage products in the short term.
According to Halifax, the average deposit first-time buyers paid in 2021 was almost £59,000. This is why so many first time buyers look for financial help, often in the form of gifted deposits from family members, to help boost their savings and get a step on the property ladder.
How much can I borrow?
How much you can afford to borrow is usually calculated by taking three all important factors into account: salary, outgoings and credit history. Lenders typically will lend 4 to 4.5 times your salary depending on your outgoings and credit history. Outgoing variables such as the number of children or other dependents that you have, outstanding loans, bills, insurance and other such obligations are calculated alongside your salary in order to work out how much you will be able to afford to repay per month.
Other income such as pensions, investments or earnings that fall outside your main salary will also be considered. Credit checks are undertaken to see if you have suffered from bad debts, payment arrears or even bankruptcy in the past. Evidence of such debts will obviously decrease your chances of a loan.
Lenders will also 'stress test' your finances to assess whether you could keep up repayments if, for example, interest rates increased or your personal circumstances changed as a result of redundancy, illness or pregnancy.
Use our mortgage calculators to find out how much you can borrow
Types of mortgage to consider
Fixed or variable rate
One of the first decisions is whether to go for a mortgage with a fixed or variable rate of interest. Fixed rate mortgages are often favoured by first time buyers as they are not subject to the rise and fall of interest rates and therefore offer a greater peace of mind. Although the average rate of interest is usually less competitive than that of a variable rate, intensifying competition amongst lenders are now pushing fixed mortgages to historically low rates.
The disadvantage of a fixed rate mortgage is that they usually carry a penalty, known as an Early Repayment Charge, if you choose to leave your mortgage before the end of your term. Most lenders will fix your mortgage rate for a period of between two – five years although longer periods of 10 years (and even more) will be available.
Tracker or Discounted mortgages
There are two major types of variable interest rate mortgages. The first is a tracker mortgage. On a tracker mortgage, the interest rate is directly linked to the Bank of England base rate and moves in line with changes made (either up or down) to that rate. With the current base rate at an all-time low, these mortgages can seem extremely tempting to the first-time buyer. However, sudden or major fluctuations in the rate could impact significantly on repayment levels at a future-point and should be regarded with a degree of caution.
The second type of variable rate mortgage is known as a discounted mortgage. A discounted mortgage is offered by lenders that want to attract you to their more expensive SVR by dropping their rates temporarily.  The discount will be offered for an introductory period – usually between two and five years – after which you'll be back on their more pricey standard variable rate mortgage. If you choose a discounted mortgage, you need to be careful about what happens when the introductory period ends. It's important to understand if and when you can remortgage, and anticipate how much your monthly repayments could increase by so that you are clear on what you can afford in the future.
Mortgage Finder
Get fee free mortgage advice from our partners at L&C. Use the online mortgage finder or speak to an advisor today.
Find a mortgage
First-time buyer mortgage deals
Many mortgage companies have special deals for first time buyers, which are generally aimed at helping people get on the property ladder. These types of mortgages usually accommodate having lower deposits (ie the ratio of the mortgage to the value of the property can be higher) and have lower application fees.
These mortgages are often discounted as well, to make the early years cheaper (but you may pay it back later). In general, first time buyer mortgages can be very helpful at a difficult time. But do still check out the rest of the market in case there are some particularly good deals.
Guarantor mortgages for first time buyers
Several lenders offer mortgages designed to help first time buyers to get onto the property ladder with help from a relative. These are sometimes referred to as guarantor mortgages. This could mean a parent or relative acts as a guarantor for your loan in the event you're unable to make the repayments (if the lender knows the mortgage will be repaid regardless they're more likely to approve your application). In some cases, such as the Barclays Family Springboard mortgage, the guarantor must open a savings account with the lender and keep a certain amount of funds in it for a set period of time. See how parents can help their child buy their first home.
To find out what first time mortgages are on offer, get fee-free advice from our mortgage brokers at L&C.
Mortgage agreement in principle
Once you have an idea of your deposit and how much you can borrow, you might want to get a mortgage agreement in principle (AIP).  A lender takes basic information and performs a credit search and credit score before coming up with a figure that 'in principle' it would be able to lend. A mortgage in principle does not guarantee your mortgage will be accepted but it gives you an idea of what you can likely borrow. It is usually free to get one and can be done in a few minutes. Often, estate agents will ask  if you have a mortgage agreement in principle when you start looking at properties. See why a mortgage agreement in principle can be a good for first time buyers.
Government schemes to help first-time buyers
There are also a number of government schemes available for first time buyers. All come with their benefits and some pitfalls to beware of:
From April, 2021, the Mortgage Guarantee scheme allows you to get a mortgage with just a 5% deposit. The 95% mortgage scheme will run for 18 months until December 2022. The scheme applies to all types of properties (new build and old) that cost less than £600,000.  It is worth noting, that if you can push to a 10% deposit rates are considerably cheaper and there are more products on the market.
With Help to Buy 2021-2023, the government will lend you up to 20% of the value of a property in the form of an equity loan. You will have to find a 5% deposit and secure a mortgage to cover the other 75% of the cost of the property. Under the updated Help to Buy scheme (2021-2023), you must now be a first-time buyer and the new build home you buy must be within the relevant regional price cap. With Help to Buy ending, Deposit Unlock, a scheme developed by the House Building Federation, which allows buyers to purchase a new build home with a 5% deposit is another option.
Shared Ownership allows you to buy part of the property and rent the other part. Over time you can buy more of the property until you own the whole thing. Read more on this and other ways the government can help in our guide to government schemes.
The First Homes scheme, launched June 2021, offers newly built homes to first time buyers with a discount of at least 30% compared to the market value of equivalent properties. This discount stays on the First Home forever. The scheme has limited availability at the moment.
The government has also launched a Lifetime ISA, a savings account designed to encourage buyers to save for a deposit on a house or to put towards your pension income in retirement. It allows you to earn a 25% bonus on your savings.
Thinking about the mortgage guarantee scheme or help to buy, speak to our award winning mortgage brokers and get free expert advice to start finding the mortgage that is right for you today
Video: How to get your first mortgage
Use our online mortgage finder, or speak to our award winning mortgage brokers for free expert advice.
Mortgage fees
Some mortgages come with a product fee or arrangement fee. These can range from a few hundred pounds to 1% of the mortgage – not an insignificant amount of money! Some lenders insist you pay the fees up front; others add it to the mortgage.  When you take out a mortgage you can expect to pay on average £1,078 in mortgage costs.  See our advice guide on mortgage fees & costs so you know what to expect.
Additional costs of buying your first home
The property cost is not the only expense you'll face when buying your first home. There are quite a few extras to be aware of when you are budgeting how much you can afford and how much you'll need to borrow.
Surveys & valuations

Lenders will require you to have a mortgage valuation so they can assess whether a property is worth the amount they are lending. In addition, there are three main types of survey which can be undertaken in order to flag up any potential issues with a property – Condition reports, Homebuyer reports and Building reports. For more information about surveys and what's what, read our guide What survey should I have?
Conveyancing fees

The conveyancing process covers the transfer of property ownership from one party to another. It begins once you have had an offer on a property accepted. Fees vary but are usually calculated at around £800 on an average price house purchase. Online conveyancers are often cheaper. Find and compare quotes from conveyancing firms today with our free instant conveyancing service
Stamp Duty
First time buyers are exempt from paying any stamp duty so long as the property costs less than £300,000.
Homebuyer Protection Insurance
Things can go wrong in the property process and statistics show one in three house sales do fall through. Homebuyers Protection Insurance is a useful product to have as it allows you to claim back for money you've already spent on things like solicitors fees and surveys if your purchase falls through.
Use our online mortgage finder, or speak to our award winning mortgage brokers for free expert advice, to start finding the mortgage that is right for you today