Do I need a mortgage broker?
Mortgage brokers can scour the market for you, looking for the right deal to suit your situation. They are also particularly useful if you are in an unusual position.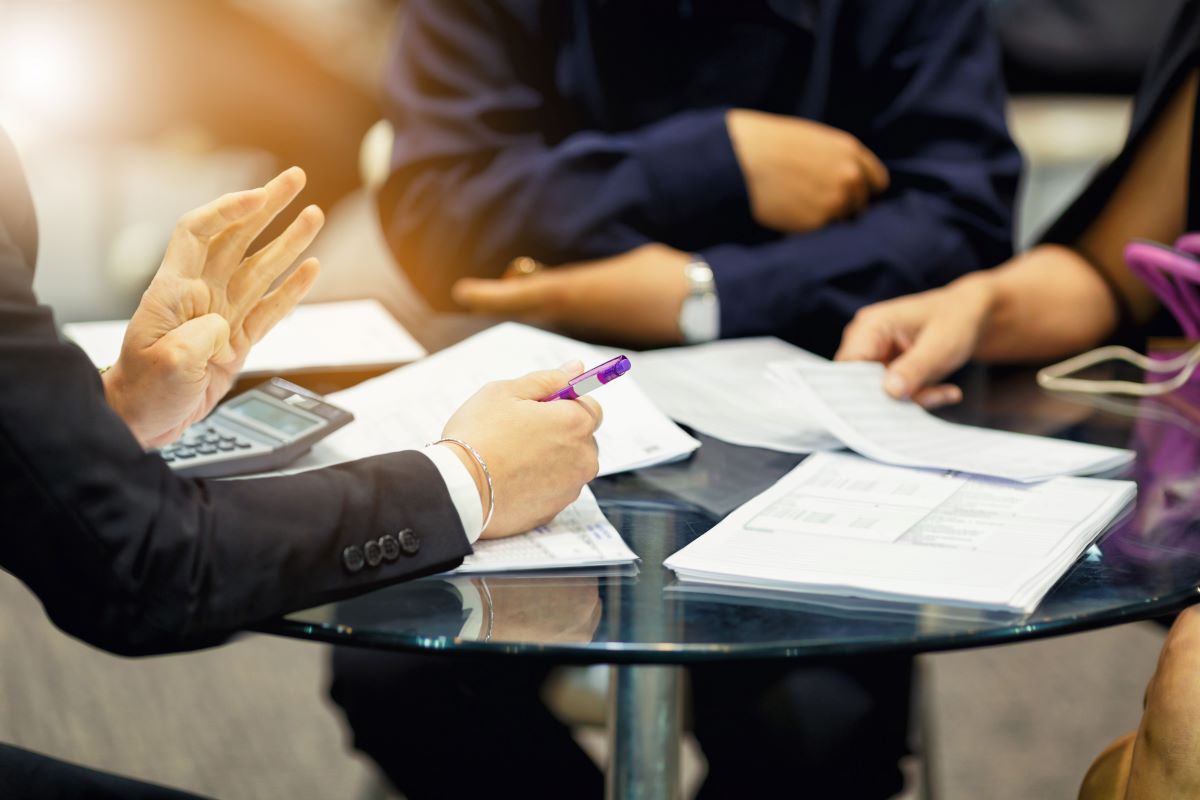 Who can use a mortgage broker?
Anyone getting a mortgage can use a mortgage broker. It can be particularly helpful if:
you would like advice on mortgage options
you are remortgaging and want to check you are on the best deal
you rely on irregular freelance or self-employed earnings
you are raising a mortgage on a second property to pay the deposit on the first
you need a bridging loan
What are the advantages of using a mortgage broker?
Mortgage brokers know the market well and are aware of the latest mortgage products and deals
They know which lenders are comfortable with unusual circumstances
Mortgage brokers will offer advice and guidance throughout the process and will also act as your advocate with the mortgage lenders, making it less stressful
They can also sometimes get very good deals, better than you could get going direct to the lender
So, what should I do?
1. Research mortgages so you understand the basic types and the differences between each. Our guides on types of mortgages and mortgages made simple are a good place to start or if you need a quick refresher.  If this is your first mortgage, see our guide on steps to getting your first mortgage or if you are remortgaging, you may also find our remortgaging made easy guide helpful.
2. Use on-line comparison tables to get an idea of how much you can borrow with the deposit you have. Contact your bank to see what they offer, especially if you are looking to remortgage with them. See our Mortgage Best Buys and online mortgage finder
3. Be mindful of mortgage arrangement fees and other costs. When you are looking for a mortgage deal it is easy to simply compare the interest rates, but the mortgage fees and costs can make a significant difference to what you end up paying.
3. Go to a fee-free mortgage broker and ask what they recommend. We've teamed up with L&C, the UK's leading fee-free mortgage broker.  Tell them if you have already found a good deal, as they may be able to improve on the offer. If so, you may save thousands and, if not, you haven't lost anything.
Mortgage Finder
Get fee free mortgage advice from our partners at L&C. Use the online mortgage finder or speak to an advisor today.
Find a mortgage
Documentation from your mortgage broker
The broker should give you an "Initial Disclosure Document" that tells you about the service they can provide, whether they can recommend all the mortgages in the market, a limited selection or just one lender's products; whether they will give you advice or not; and what they'll charge you for the service.
The broker will ask you all about your financial history and current circumstances. Be prepared to provide a variety of evidence of this. They will also talk to you about your monthly outgoings and how much you think you can afford. Do ask them all and any questions you have.
What to watch for when using a mortgage broker
Some mortgage brokers are tied to specific mortgage lenders, meaning they will only recommend their mortgages. Other brokers recommend from a limited selection of lenders. Misleadingly, they can still claim to be "whole market brokers" as long as their selection is representative of the market. This means you might miss out on great deals.
Be aware too that you might miss out on some deals because some mortgage lenders do not offer any mortgages through brokers. This includes HSBC and FirstDirect, and others like ING Direct only offer mortgages through certain brokers.  Ask for explicit confirmation of which lenders are included and which are excluded by your broker.
Ideally avoid brokers that charge fees to you and instead opt for those that charge the mortgage companies.
At some point in the process your mortgage broker will offer you contents and buildings insurance too. By all means get a quote, but be aware they will get a commission for selling these products which you may end up paying for. Shop around to see if you can find the right policy at a better price. See- our guide on home insurance and get a home insurance quote to compare.
Should I get a mortgage through my estate agent?
Some estate agents will offer you mortgage arrangement services. However, while you might have found the house of your dreams and got on well with your estate agent, you should not use their mortgage services without shopping around first. This is because:
If they do not charge up front, estate agents are almost always getting some kind of commission for their mortgage services – commission that you will eventually pay for
They are likely to have a far narrower selection of mortgages than if you look further afield
Also be aware there have been accusations of mortgage brokers and estate agents working closely together, openly discussing potential buyers' budgets in order to get as much money out of the buyer as possible. We therefore recommend finding out what deal they can offer while remembering that you are under no obligation to accept their mortgage offers – in fact, it is illegal for them to require you to do that.
With our fee-free mortgage partners at London and Country you can start your search online or speak to an expert today to help find the right mortgage for you
What to do if you have been given poor advice
If you believe you have been given poor advice, the first step is to complain, in writing, to the lender, financial adviser, or broker. If they do not resolve your complaint satisfactorily within eight weeks, you can take your complaint to the Financial Ombudsman Service.