Leaseholders could 'save thousands of pounds' under new government reforms
The lease extension process and costs are set to change. But when and what does it mean for leasehold home buyers and owners today. And what should you do if you have already started the process or you are thinking of extending now? Should you pull out or wait?
Post updated: February 24th, 2021
5 minute read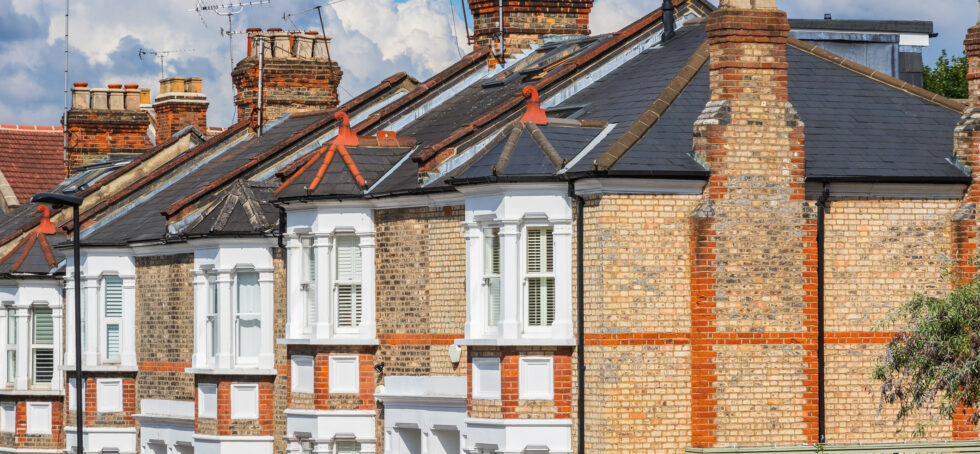 The lease extension process is set to change, although we don't know when.
Around 4.5 million leaseholders in England will be given a new right to extend their lease by 990 years at zero ground rent, under new reforms announced by the Government.
Retirement properties will be included under these changes, despite the government previously saying they would be excluded.
And the process of extending a lease is going to be simplified too. The cost to extend it will be determined by a government online calculator. This will make the process more transparent and removes the need for costly and time-consuming negotiations.  It is not clear yet whether a formal survey will be required.
For some leaseholders, these changes could save thousands, to tens of thousands of pounds, according to the Government.
However, a full timetable detailing when these measures will be put into force has yet to be set out. The Government has only just promised to introduce legislation and we fear that it could be delayed or watered down by the intense lobbying by freeholders who are set to lose out.  
How much could I save under new leasehold reforms?
Once these reforms have been brought in, there will be a cap on the ground rent that is due when you extend your lease and all future ground rent will be set at zero. This will come as a welcome relief to the many homeowners paying vast amounts in ground rent each year.
There could be other major savings will happen when you extend your lease too. Under the current system, extending your lease can be expensive and the amount you pay can be complicated. It will depend on factors like the value of the property, the number of years left on the lease and the annual ground rent charge. The amount you'll pay is open to negotiation and at the moment it's critical you get sound legal advice.
But under the new system, it should be cheaper and simpler for you to extend your lease. Previous costs such as 'marriage value', which is defined as the increase in property value once the lease has been extended, will be banned. And a new, standardised method of calculating the cost will lead to the creation of an online calculator. This means leaseholders will be easily able to see how much an extension to their lease will cost. It'll also show you how much you can buy the freehold for too.
'Good news for leaseholders – but we need to see the small print'
The news was cautiously welcomed by Paula Higgins, Chief Executive of the HomeOwners Alliance. 'This is a step in the right direction for leaseholders and we welcome the decision to include retirement homes in these reforms,' says Paula. 'However we urge the Government to ensure that the online formula is simple and transparent and not stacked unfairly against the leaseholder.
'What we need now is a clear timetable to set out when all these changes will come into effect,' she adds. 'We don't want this to drag on for years, leaving leaseholders in limbo. It could mean them potentially losing out financially as they wait and wait for new rules to come in.
'And it's also important to recognise it's only one step in addressing the unfair and feudal leasehold system which we want to ultimately see dismantled,' she adds.
I'm planning to extend my lease now, should I wait?
In light of this news, many leaseholders may wish to put off extending their lease but it may take several months or even years for legislation to come into force.
However, there are some circumstances in which you may still need to extend it. For example if you're thinking of selling your property. Buyers won't be able to get a mortgage if the lease term on your property is too low.
And if you are planning to stay put and you are below 70 years, you will not be able to find a competitive mortgage deal. Below 60 years and you won't be able to remortgage.
If you have a lease that is longer than 80 years, the premium you pay for the lease extension may not change that much as you aren't liable for the marriage value premium which is being abolished.
However if your lease is below 80 years, you could save substantial sums of money, but this could be a risky strategy. The longer you wait, and if the reforms are not introduced in time, you will need to pay more. Every year below 80 years can cost leaseholders hundreds, if not thousands of pounds.
If you're considering extending your lease, it's essential to take good legal advice.
Are you thinking of extending your lease? Our lease extension solicitor partner can give you a free estimate and provide advice you can rely on. Find out more and speak to them today
I'm currently buying a leasehold property, what should I do?
While the changes have yet to come into force, if you're buying a leasehold property you may still be able to use them to your advantage. If you are buying a new build, you should insist that your lease is 990 years and that the ground rent should be set to zero.   Your solicitor should be able to argue that if these are due to be banned, it's not reasonable for you to buy a property that that includes them.
If you are buying an existing leasehold property, you may be able to negotiate on the price as other buyers have been put off buying leasehold.  If the property has a long lease, you will get the advantage of a cheaper leasehold extension when the new rules are in place.
I'm in the process of extending my leasehold. Can I put it on hold until the new changes come in?
If you have begun the formal (or statutory) route to extend your lease, then the answer is no. You cannot put a temporary hold on the process. You have a simple choice. Carry on or withdraw.
If you are using the informal or negotiated method, it may very well be possible to agree a temporary delay with your freeholder – but this is at their discretion, and they can change their mind at any time.
And also, that marriage value should be taken out of the future calculations for a lease extension, instead of waiting for the new rules to come in.
Is it still worth buying the freehold?
The new changes certainly make owning a leasehold property more attractive. However, there are still benefits of owning the freehold. For example, if you're a leaseholder you'll still need to pay your freeholder's costs for the maintenance of the building. And you'll also need to seek permission from the freeholder if you want to undertake any major works on your home.
Are you a leaseholder? How do these new changes impact you? Tell us in the comments below
Sign up to our

FREE

weekly newsletter

for the latest news, advice and exclusive money saving offers