Leasehold reforms: what you need to know about changes to the law
Leasehold reforms have been slow coming. So if you're asking "when will ground rent be abolished?", "when will leasehold reforms become law" or "Should I extend my lease or wait?" read on. We explain what the government has promised, what will change and when, and what that means for you.
Post updated: May 16th, 2022
7 minute read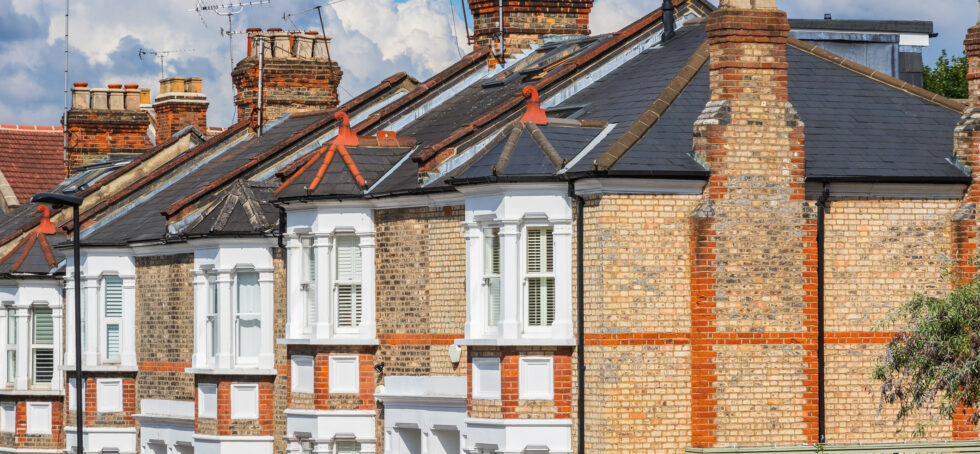 Leasehold reforms – what will change in June 2022?
The long awaited Leasehold Reforms (and Ground Rent) Bill is slowly making its way to becoming law. This first phase of promised leasehold reforms, due to come into force on 30th June, will mean that ground rents will be abolished for new properties.  Good news for prospective home buyers buying after the law comes into force.
The Competition and Markets Authority is also continuing their investigation into unfair charges in the leasehold sector. Their work has secured commitments from developers and freeholders to remove the doubling of ground rent in these properties, benefiting existing leaseholders.
But further leasehold reforms are yet to be announced.
Not sure whether to go ahead with a lease extension, buying the freehold or Right to Manage? Get expert advice from our leasehold specialist partners
When will ground rent be abolished?
Ground rent will be abolished on all new leases in England and Wales from 30 June when the Leasehold Reform (Ground Rent) Act becomes law. This means ground rent on new leases will never be more than a 'peppercorn' – or zero.
From July, ground rent will also be abolished on informal lease extensions. Where you enter into informal negotiations with the freeholder, the ground rent can not be increased for the remaining period of your lease. From the date of the existing term expires and the new term takes effect, the ground rent will become zero.
But we would advise against informal lease extensions for most people. For existing leaseholders, landlords will not be able to charge ground rent when a lease is extended via a statutory or formal lease extension.  See our guide step by step to extending your lease.
The new law also means retirement properties will not be allowed to charge ground rent, but they have been given until April 2023 to comply.
What's missing from current leasehold reforms?
While the aforementioned changes are welcome, they only help new leaseholders. There are 4.6 million existing leaseholders in England. And these homeowners are waiting to hear how government will fulfil its promise to make it easier and cheaper to extend their leases.
So we were disappointed that the next phase of reforms didn't get a mention in the Queen's Speech on 10th May 2022. This omission means leaseholders will have to wait at least another year to see if the next phase of leasehold reforms will be introduced in Parliament.   And the sad reality is, the longer the delay the greater the risk of reforms being watered down.  You can join the fight for meaningful reforms by joining the National Leasehold Campaign.
The main issues which still need to be addressed in the next phase of reforms are:
The 999 year lease
Currently, leaseholders extending their lease formally through the statutory process can only extend the existing term by 90 years. Leaseholders have been promised that this will be changed so they can extend the lease to a 990 year term, through a much simplified and more transparent process. However, this change has not been included in the Leasehold Reform (and Ground Rent Bill) so will not change in the near future.
Lease extension calculator
The Government has promised the introduction of a statutory calculation to determine the value of the premium a leaseholder pays to a freeholder. By formally setting out the cost of extending a lease, the Government would be protecting leaseholders from costly and time-consuming negotiations. But for the time being, there is no formal information about what this calculation might be and it does not feature in the Leasehold Reform (and Ground Rent Bill).
So for the time being we are stuck with the current system, where extending your lease can be expensive and the amount you pay can be complicated. It depends on factors like the value of the property, the number of years left on the lease and the annual ground rent charge. The amount you pay is open to negotiation and at the moment it's critical you get sound valuation advice.
Marriage value
Marriage value is particularly an issue for leaseholders where their lease is less than 80 years. The cost of extending the lease then gets much more expensive due to marriage value forming part of the calculation. Marriage Value equates to 50% of the increase in the market value of the property arising from the extension of the lease. Removal of the Marriage value is not included in the Leasehold Reform (and Ground Rent Bill) so will not change in the near future, although the government has promised to deal with this issue in the next stage of reform. 
For some leaseholders, these changes could save thousands, to tens of thousands of pounds, according to government.
What's next for leasehold reforms?
It is not expected that there will be any further leasehold reform that will come into force in 2022.
Government has said they are committed to delivering the second phase of the two-part leasehold reform within this Parliament (by 2024).  These reforms will also make it easier for leaseholders to take over the management of their building and give them more protection for when things go wrong.   Sign up to our newsletter to be alerted when leasehold announcements are made.
We will be keeping the pressure on. The changes to the law expected this June are just the first step in making the leasehold system fairer. Commenting after the Queen's speech, Chief Executive of the HomeOwners Alliance, Paula Higgins commented, "We feel the government has let us down with no clear timetable set for the second stage of reform.  There is a real danger that a two-tier system will emerge: newly built leasehold properties with no ground rent will be more desirable to buyers than the 4.6 million existing leasehold properties. It's also important not to lose sight of the ultimate goal – to dismantle the unfair feudal leasehold system we have today."
We hope these future leasehold reforms will:
Simplify the current way we value the cost of extending a lease or buying a freehold

Abolish marriage value, which is defined as the increase in property value once the lease has been extended

Introduce a separate valuation method for low-value properties

Give leaseholders the option to buy out the ground rent without having to extend the lease term 

Give leaseholders of houses as well as flats the right to extend their leases at zero ground rent for a term of 990 years
I'm planning to extend my lease now, should I wait?
In light of the planned leasehold reforms, many leaseholders may wish to put off extending their lease. But, it could still be years before legislation comes into force.
There are some circumstances in which you may want to progress with your lease extension:
For example, if you're thinking of selling your property. Buyers won't be able to get a mortgage if the lease term is too low.
And if you are planning to stay put and you are below 70 years, you will not be able to find a competitive mortgage deal. Below 60 years and you won't be able to remortgage.
If you have a lease that is longer than 80 years, your lease extension premium may not change that much as you aren't liable for the marriage value premium which is being abolished.
If your lease is below 80 years, you could save substantial sums of money when the leasehold reforms come in, but this could be a risky strategy. You may need to pay more the longer you wait and if the reforms are not introduced in time. Every year below 80 years can cost leaseholders hundreds, if not thousands of pounds.
So leaseholders with a lease at or close to 80 years remaining should extend their lease before Marriage Value becomes payable, rather than waiting for further leasehold reform law.
If you're considering extending your lease, it's essential to take good legal advice.
Thinking of extending your lease? Get a free initial consultation and estimate from our leasehold specialist partners
I'm currently buying a leasehold property, what should I do?
If you are in the process of buying a new build, you should check that your lease is 990 years and that the ground rent should be set to zero.   If this is not the case, your conveyancing solicitor should argue that it's not reasonable for you to buy a property that includes ground rent.  Otherwise you will be at risk of buying a less desirable property in the long-run. 
If you are buying an existing leasehold property, you may be able to negotiate the price as other buyers have been put off buying leasehold.  If the property has a long lease, you will get the advantage of a cheaper leasehold extension if the rules come into force. 
I'm in the process of extending my leasehold. Can I put it on hold until the new changes come in?
If you have begun the formal (or statutory) route to extend your lease, then the answer is no. You cannot put a temporary hold on the process. You have a simple choice. Carry on or withdraw.
If you are using the informal or negotiated method, it may be possible to agree a temporary delay with your freeholder. But, this is at their discretion, and they can change their mind at any time. If you are negotiating an informal lease extension, you should argue that the marriage value should be taken out of the future calculations now or else wait for the new rules to come in. 
Is it still worth buying the freehold?
The new changes certainly make owning a leasehold property more attractive. However, there are still benefits of owning the freehold. For example, if you're a leaseholder you'll still need to pay your freeholder's costs for the maintenance of the building. And you'll also need to seek permission from the freeholder if you want to undertake any major works on your home.
How much could I save under new leasehold reforms?
Homeowners of new leasehold properties will be relieved not to pay their freeholder ground rent every year. Existing leaseholders who choose an informal lease extension will also be protected. But the overall cost of a lease extension won't fall substantially until the second stage of reform. Part two will see marriage value banned as well as a simplification of the fees. 
Are you a leaseholder? How do these new changes impact you? Tell us in the comments below
Sign up to our

FREE

weekly newsletter

for the latest news, advice and exclusive money saving offers