Homes Held Hostage – HOA report into the UK leasehold system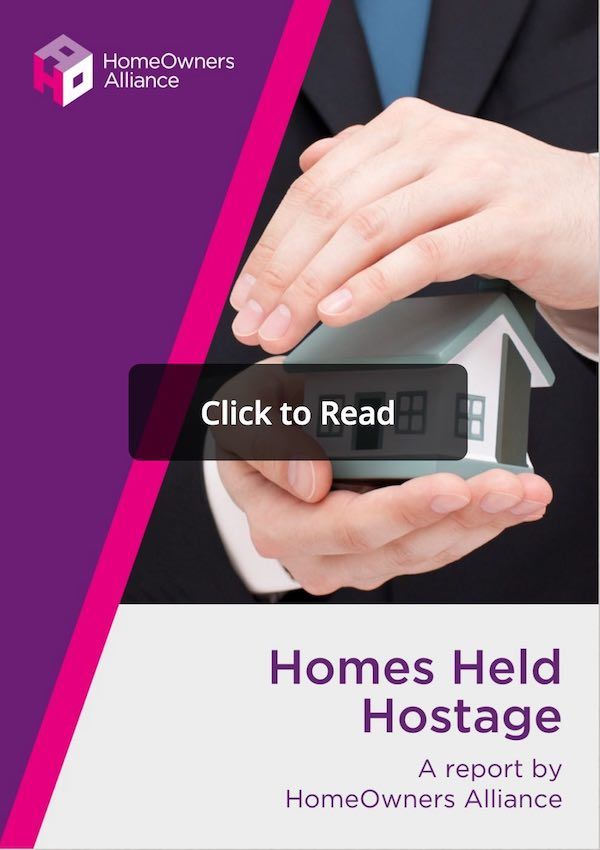 Summary of Findings from HOA's report into the UK leasehold system
Our report into the state of the UK leasehold system picks away the veneer of shiny new build properties to reveal a structure that is completely rotten and in need of total renewal and reform.
Here's an abbreviated list of the main findings of this in-depth review, collating facts and opinion across government, the property industry and leaseholders themselves. It is essential reading for anyone thinking about taking on a new leasehold property, especially those new to the housing market.
1.577 million owner-occupied properties across Britain are not owned by their leaseholder in the eyes of the law
Leaseholders have been wrongly classed as owners, meaning home ownership in the UK is 58.9%, significantly lower than the government figure of 64.6%
58% of owner-occupied leaseholders do not know the length of time remaining on their lease, according to our latest survey
Almost a quarter (around 370,000 owner-occupied homes) of leases have under 80 years. The cost of extending these is likely to total over £4 billion
Nearly half (49%, or 771,000) of owner-occupied leaseholders have had negative experiences, ranging from high maintenance or repair costs (24%) to lease disputes that had negatively impacted the value of their property (2%)
There is set to be a dramatic increase over the coming years as the scale of the ground rent and leasehold house scandal begins to unfold
Leasehold tenure continues to increase, with young homeowners likely to be disproportionately affected, as well as those downsizing
More than three quarters of estate agent listings do not display legally required information about tenure and length of lease.
Summary of HOA's Recommendations to transform the Leasehold System
1. Commit to scaling back leasehold
2. Review of the whole leasehold system
3. Outlaw the creation of new leasehold houses
4. Outlaw the doubling of ground rents
5. Mandatory commonhold tenure for all newly-built blocks of flats or apartments
6. All lease extensions to be 250 years minimum with a peppercorn rent
7. Standardised leasehold contracts
8. Make it faster and fairer to buy and sell leasehold properties
9. Make it easier for leaseholders to contact their freeholder
10. Provide accurate and timely information to purchasers
11. Extend the rights afforded to private leaseholders to other groups recommendations