What price should I sell my house for?
One of the most agonising decisions when selling your home is what price to put it on for. Marketing your home at too high a price, and you might not sell it. Put it on too low, and you might get far less than you should.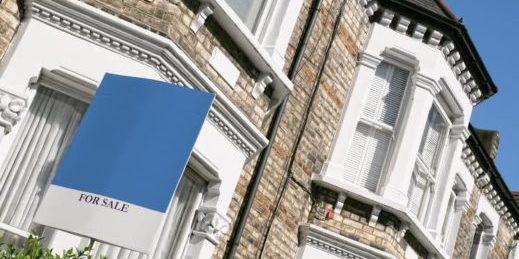 What price to sell your house for is one of the biggest financial decisions you are going to take. Working out how much your home could sell for is as much art and luck as science. Once you have done everything you reasonably can to make the house more appealing to buyers (see Top Tips – How to make your home more saleable and valuable), you then need to stack the odds in your favour by doing your homework. Remember, it is you, not the estate agent, who decides what price to put the property on the market at.
You need to adopt a two-stage approach:
First, decide a best estimate for the likely sale price the house might achieve
Second, decide your selling strategy. Factors such as the speed you want to sell the house will affect what price you ask for it
Free Instant Valuation
Find out how much your house is worth with our online valuation tool.
Get an instant valuation
Do not just rely on the valuations by others – even professionals!
It is very tempting to rely on the valuation given to your home by estate agents or mortgage lenders to determine what price to sell your house for – but it can be a mistake. They can have their own agendas, which may well be different from yours.
If the mortgage valuer or estate agents are not locals, they will rely on house sales statistics from sources such as the Land Registry, which will not necessarily give them a well informed insight into local variations in house prices, including such factors as local school catchment areas
Local estate agents have good local knowledge, but they might have been suggesting an unrealistically high valuation in order to get you to instruct them.  Choose an estate agent based on their track-record of achieving asking price, an indication that they are more realistic about price.
Mortgage valuers often give extraordinarily low valuations in order to protect the interests of the mortgage lender.
The difference in valuation given by an estate agent and mortgage valuer can be as much as 20% of the value of the property
Find the best estate agents with our free tool: compare success rate, speed of sale and track-record achieving asking price
Research how much homes sell for in your area
Turn yourself into an expert on local house prices – both how much houses have actually sold for, and how much they are on the market for.
Use our free instant online home valuation tool to get a high and low estimation of what price to sell your house for, as well as possible rental income
On our estateagent4me tool you can enter your house details and click the button "Help Me Estimate" to see how much other houses in your area or street have sold for or are currently on sale for
In particular, find out what similar properties have sold for using the Land Registry website
Be aware of what is happening to local house prices, as the dynamics of the market will inform whether you can be optimistic or pessimistic about the price you will get for your property
What's happening with house prices now?
Looking at local house price trends can also be helpful in working out what price to sell your house for.  House prices have generally been rising over the past year. Our House Price Watch shows that nationally, prices are up 9.5% in the last year, though this varies by region.
There continues to be a shortage of properties available for sale and, though there are early signs of buyer demand softening, it remains a sellers market with properties for sale being snapped up quickly.
Remember that negotiation is presumed
Buyers presume there is space for negotiation in the asking price, so you should be prepared to adjust for that
Ask for 5-10% above what you would be happy to get for it
Factor in stamp duty
To find out current rates, see our stamp duty guide or use our stamp duty calculator.
Decide your house sale strategy
Once you are sure there is nothing else to learn about what price your house should be worth, you need to decide what strategy you use for selling it. Your estate agent will have experience of what works locally, and you should certainly listen to their advice – but you should not feel compelled to accept it. A big factor though is how quickly you want to sell.
Are you keen to sell the house quickly?
If you need to sell quickly – probably because you are already committed to moving elsewhere – then you have a couple of options:
Put the house on at a lower price. Estate agents often recognise this by saying a property is "priced to sell quickly". You are more likely to attract speculative cash buyers this way, which can make the whole transaction very quick
Use sealed bids. Particularly if there is a lot of interest in your house, and the market is hot, you can ask for "best and final offers" by a certain date. This eliminates a protracted sales process, and can result in good prices:

Because you ask for "best and final offers", buyers usually put in good offers – often significantly above the asking price
The danger is that there is no interest, and you just get cheekily low offers – leaving you back at square one
Remember, that an offer is not legally binding, so you do not have to accept any of them
Can you afford to take things slowly?
If you can take your time, you should not feel pressured to sell at a price you are unhappy with. You can take two basic approaches:
Start high, but be prepared to go lower. If you sell at a high price, great. If you do not, then you can slowly reduce the price until you do sell. You will have thoroughly tested the market

The danger of this approach is that if the house sits on the market a long time, it might become blighted in the mind of potential buyers, asking "what is wrong with it?"
You could reduce this risk by taking it off the market for a while and then start afresh a bit later. You can obviously only do this if you have a lot of time

Start low, attract attention, and try and get a bidding war going, with purchasers bidding each other up. This obviously works best in a hot market with lots of willing buyers and few properties for sale. It is usually combined with not accepting any offers for the first period (a couple of weeks or more).
Choose an estate agent based on their track-record of achieving asking price using our estateagent4me tool