What is gazundering and how to avoid it
Has your buyer lowered their offer at the last minute? We take a look at the art of gazundering, and how to avoid it happening to you...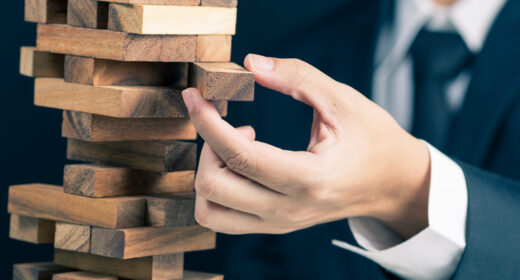 What is gazundering?
We're all well aware of the dreaded act of gazumping, whereby a home seller accepts a better offer on their home despite already having sold it to someone else (subject to contracts being exchanged). But it's not just home sellers being less than ethical.
'Gazundering' is a practice whereby a buyer lowers their offer at the last minute, just before contracts are exchanged. Sellers, conscious of the fact refusing the new lower offer could mean they are back at square one and an entire chain falling apart, often feel forced to accept.
Is gazundering legal?
Sadly, gazundering is legal. There's nothing stopping a buyer from dropping their offer before contracts are exchanged.
Is gazundering fair?
The vast majority of the time it's not. Usually buyers who 'gazunder' their seller do so because they know the seller is in a weaker position (as their property has been taken off the market and they're in a chain themselves) so they take advantage and try and save themselves a few thousand.
However, if the buyer suddenly finds out information about your property that reduces – or will reduce – its value, it's understandable that a buyer may have concerns about the price. Sometimes buyers will reduce their offer after issues are flagged in the survey. Or, if property prices drop considerably since the original offer was made, this could also cause a buyer to reduce their offer.
Furthermore, if your buyer is in a chain themselves they may have the offer on their property reduced, thus leaving them no other option but to reduce the amount the can pay for yours.
How can I avoid gazundering happening to me?
There's little you can do if the buyer is just a chancer trying to save some cash (save rejecting the new offer, of course) but there are things you can do to protect yourself from genuine buyers lowering their offers:
Choose a chain free buyer
A good offer is a good offer and you're obviously not going to start turning away buyers just because they're in a chain. But if you're in the fortunate position of being inundated with interested parties, then favour types of buyers who are chain-free. They're more likely to move quickly and there is less chance they will have additional costs or affordability issues arising late in the day that they will pass on to you.
Looking for a conveyancing solicitor?  Get instant quotes from regulated and reviewed expert conveyancing solicitors today.
Set a date for exchange
As soon as possible, get a date in place for when you'll aim to exchange contracts. This is a good way of keeping involved parties focused on the date – giving everybody something to work towards, which keeps the pressure on.
Move quickly
Make sure your solicitor is pushing on with your case and keep in regular contact with them. Your agent should also stay in touch with the buyer's solicitor to ensure things are moving smoothly from that side.
If possible, stay in contact with the buyer, too. Usually, agents and solicitors prefer the buyer and seller not to have contact, but if you build a relationship with them and have regular dialogue they're less likely to try something underhand like gazundering.
Be realistic about your price
If you set your house price way above what it should be there is much more chance of a buyer lowering their offer. If a buyer falls in love with your property, they may rush into making an offer and offer you asking price or even above asking price in an attempt to secure the sale. Once surveys have been carried out and the buyer has had time to think, they may decide to go in lower. Set a fair price and there's less chance of this happening.
Researching what price to sell your house at? Get a free instant online valuation now >
Get a good estate agent
A good estate agent will know how to handle buyers who are just pushing their luck and will be experienced when it comes to keeping everything on track and getting you to that all important sale.
Compare and choose estate agents by how they perform in selling homes like yours and find the best one for you here
Don't try to hide anything
If you're not completely transparent about any problems with the property or the surrounding area, you're setting yourself up for a fall. A survey will highlight any issues and most buyers will do their due diligence into the local area so whatever you're hiding is bound to come to light. When it does the buyer will either withdraw, lower their offer at the point of the survey or, worse still, sit on the decision until the last minute and then pull out because they haven't been able to come to terms with the new information, putting you back to square one.
Work out your finances
Do your sums. Even when a good offer has been accepted, if you're in a chain and you know you need to move, work out what the lowest offer you could accept will be. This will prepare you in the event that the buyer does reduce their offer – you'll already have a clear idea of how low you're prepared to go.