Types of house buyers and dealing with offers
Getting the best price is the primary objective for most sellers, but there are other important factors to consider, including your buyer's position. So before you accept an offer, take a look at the different types of buyers and how to deal with their offers.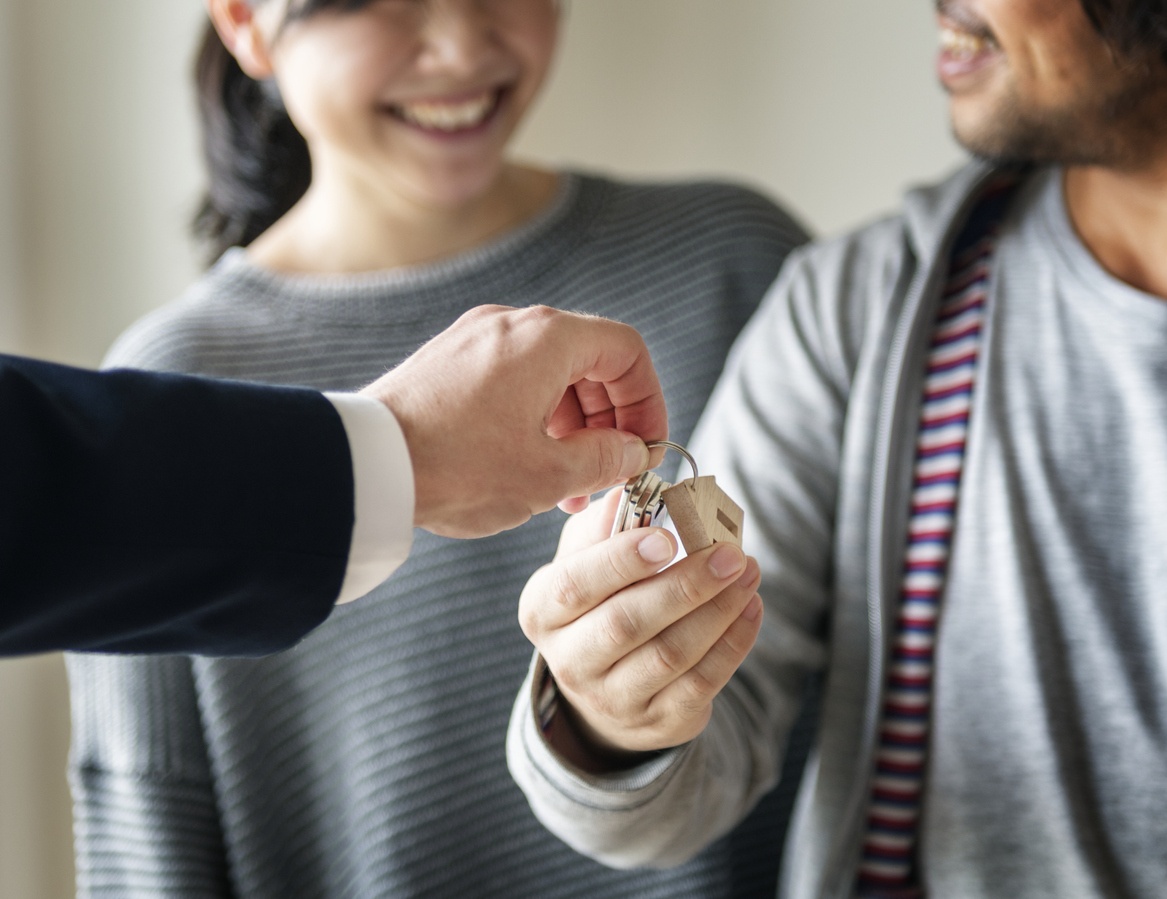 Different types of home buyers
There are three main types of home buyers:
First time buyers and those in rented
Those funding the purchase of your home with cash from the sale of their home
Those buying outright using cash, often investors
First time buyers
First time buyers, whether renting or living with their parents, are often an attractive type of home buyer for sellers as they are chain-free. The process of selling your home should therefore be quicker. Your estate agent will need to check a prospective buyer's situation, identity and also that they are financially able to proceed with the purchase by checking they have a mortgage agreement in principle.
If your buyer is in rented accommodation, then they should be able to move quite quickly and have the benefit of being chain free. Don't make assumptions though. Check on their situation, plans and expectations for when they want to complete. They could have a fixed term tenancy which can't be extended and even if it can be extended, it may be for a minimum three or six month period, which could make your buyer reluctant to complete quickly.
Compare conveyancing quotes from regulated and reviewed conveyancing solicitors that cover your area.
Buyers in a chain
One of the key factors when looking at different types of buyers is whether or not they are in a chain. Anyone who needs to sell their property before they can buy yours is in a chain. It may only be a chain of one, i.e. their buyer, or it could be a chain of ten. Usually the longer the chain, the greater the risk of delays or worse, your sale falling through.
The selling position of those within the chain is also key. A chain of six, where each party has solicitors well advanced with searches and contracts, surveys carried out, half of them already in receipt of their mortgage offers (but with plenty of time until they expire) can be a much lower risk than a chain of three where no-one has had a survey carried out and each party has incurred little financial cost. Get your estate agent to do some digging and report back before you accept an offer. And take a look at our guide on how to break the housing chain
Cash buyers
Cash buyers are often the most attractive type of buyer, although you may find you end up accepting a lower offer in exchange for the greater security and flexibility you'll get. It's important your estate agent gets confirmation of the funding situation from a professional acting for your buyer, such as their accountant, solicitor or bank, before accepting any offer.
Be aware though that the number of cash buyers are on the downturn, according to a study in 2018 by Hamptons International. They reported that around three in 10 house sales are being made to buyers paying in cash – the lowest proportion seen in more than a decade. This reflects a drop-off in investor (including buy to let) and developer purchases.
When does an offer become binding?
The buyer – and indeed you, the seller – can pull out of the transaction at any time before the  exchange of contracts. This is quite late in the process, when money and time has been spent on surveys, local searches, legal fees and negotiations. But it isn't until all this work has been done and contracts exchanged that both parties are legally bound to honour the agreement of selling/buying the property to/from each other.
As a seller, there are a number of factors for you to consider to help prevent things from going wrong and to help get to the point of exchange as quickly as possible:
Move quickly to secure the finances you need for your onward purchase, get started with your application asap
Make sure you instruct a conveyancing solicitor asap
Respond to requests for information from your solicitor quickly and honestly and complete and return the paperwork sent to you as quickly as possible, for both your sale and your purchase
Stay on top of the transaction and in communication with all the key parties
Compare Conveyancing Quotes
Get instant quotes from regulated and reviewed conveyancing solicitors that cover your area
Get conveyancing quotes
How long will it take to sell my home?
A sale should proceed quickest with a cash buyer, especially if they are an investor used to purchasing properties. First time buyers are also appealing if you are in a hurry, with those in chains taking longest.
Given the range of different factors at play when buying and selling a home, plus the number of people and professionals involved and the issues that can come up along the way, the length of time it takes to sell can really vary. We've researched the average timelines for each step to give you some idea of what to expect and how to speed things along – see our guide on How long does it take to buy and sell a home.
Watch out for gazundering
Gazundering is when a buyer lowers their offer at the last minute, just before contracts are exchanged. Sellers, conscious of the fact refusing the new lower offer could mean they are back at square one and an entire chain falling apart, often feel forced to accept. Read our guide on Gazundering and how to avoid it for more advice.
The number one piece of advice? Stay on top of your transaction and help by responding quickly and chasing things up. It's important that the sale is not allowed to drift. If it does there is a much greater risk it will not happen at all.