How to make a successful mortgage application
Whether you're applying for your first mortgage or remortgaging, here's what you need to know about the questions you will be asked for your mortgage application and what to expect in terms of the mortgage application process.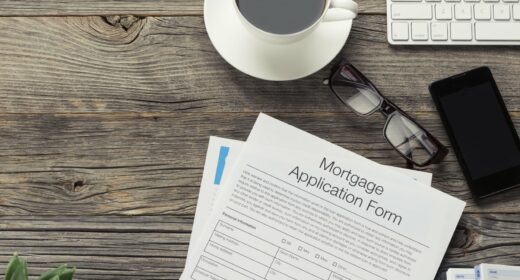 Detailed budget questions for the mortgage application
Since the Mortgage Market Review, lenders need to do thorough checks to ensure that a mortgage will be affordable, not only now but in the future when rates may be higher. As a result, you can expect to be asked detailed budget questions for your mortgage application.
Borrowers should expect questions not only about their income but also their outgoings when applying for a mortgage. That goes beyond other credit commitments like personal loans and credit card balances into a more detailed budget planner.
Top tip It pays to break down your monthly spending patterns so you have a clear picture of where your money goes.
 The main lenders will ask about central items of committed expenditure. That will mean breaking down spending on items like utilities, food, council tax, travel costs and insurances. Other points that can have a significant bearing on how much you can borrow are the number of dependants, childcare costs and, in some cases, pension contributions.
Many lenders will use statistical data to cut down on the level of detail they need. They will make assumptions about what expenditure they expect a borrower with your profile to have.
Lenders will also be checking your credit rating. See our tips for improving your credit score.
What documents do I need for my mortgage application
Other lenders will go through bank statements in more detail and may ask for explanations of any, especially large or regular outgoings. In addition to requesting bank statements, lenders will also want to see evidence of income to back up the mortgage application.
There is a range of information the mortgage lender will have to check, so make sure you have the following to hand:
3 months of pay slips, bank statements, last P60 and/or self-assessment returns (if self-employed) to verify your earnings.
Details of your outgoings, including childcare costs, so the broker can assess your financial commitments.
Proof of ID and current address. Being on the electoral role helps.
Proof of deposit (a gifted deposit from parents needs to be backed up with their bank statement and letter confirming it is a gift).
Details of your solicitor who'll carry out the transaction.
Details of the estate agent you are buying through.
Mortgage Finder
Get fee free mortgage advice from our partners at L&C. Use the online mortgage finder or speak to an advisor today.
Find a mortgage
How long will my mortgage application take?
Borrowers should expect it to take 2-4 weeks from mortgage application to mortgage offer provided the process goes smoothly and your application is relatively straightforward. For more detail, see our guide on how long it takes to get a mortgage.
It's important to remember that lenders still take different approaches to how they view individual borrowers. So, get the detail correct, and your mortgage adviser will be able to tailor the recommendation to the right lender for your needs.
Get mortgage advice
Mortgage brokers can make the mortgage application process easier for you. They will offer advice and guidance throughout the mortgage application process.  They will also act as your advocate with the mortgage lenders, making it less stressful and increasing your chances of securing a mortgage.  See our guide on what to consider when using a mortgage broker.
Get fee-free 'whole of market' mortgage advice from our award winning mortgage brokers L&C