Self employed mortgage
If you are self employed or freelancing and wondering how to buy a home, you're not alone. It is possible to get a self employed mortgage, but there are stricter lending requirements. Here's everything you need to know about getting a mortgage when you are self employed.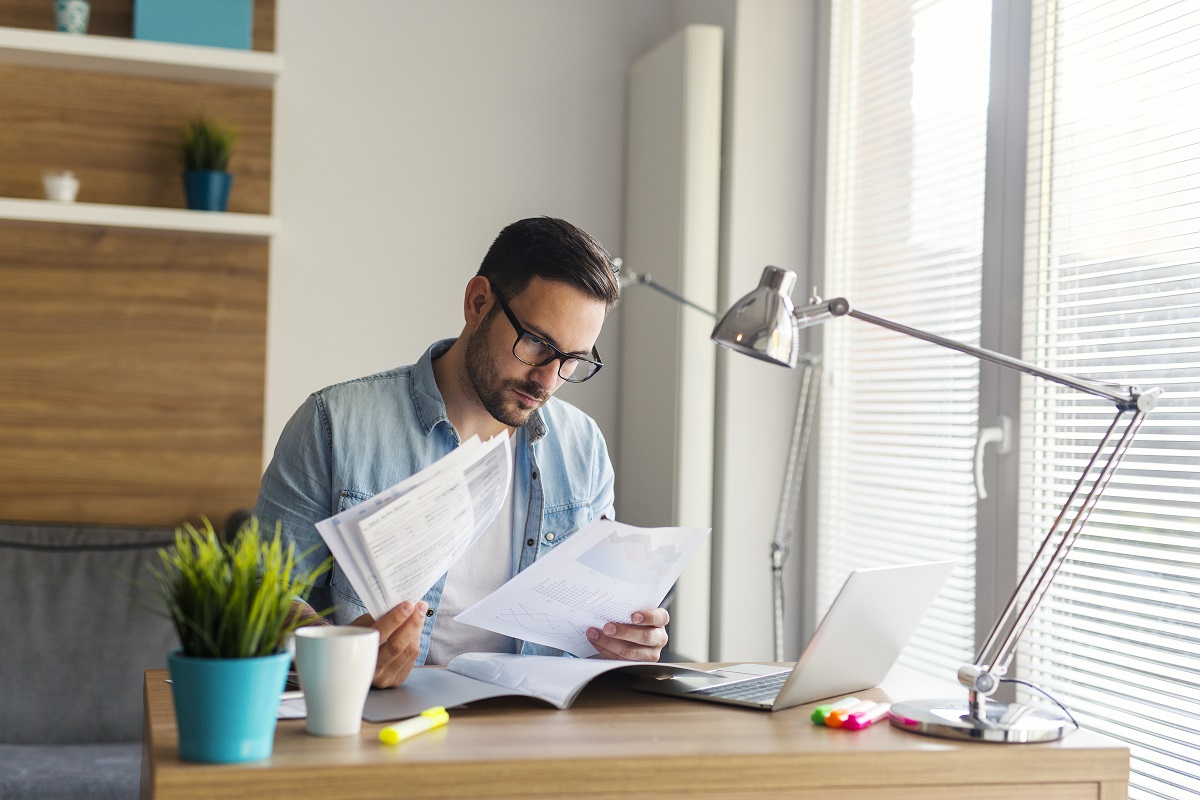 Self employed mortgages – the key stats
Around 5 million people are now self employed (15% of the workforce) – almost twice the level of 40 years ago.
But the financial system has not kept up: only around 10% of home loans since 2010 have been offered to the self employed.
2020 data released by Trussle shows that 76% of self employed borrowers are likely to be offered a mortgage – compared to 86% for retirees and 89% for those with bad credit.
So getting a self employed mortgage is more difficult. But don't worry we're here to help!
What counts as self employed when getting a mortgage?
If you are a sole trader or hold a stake of 20% or more in a company you will be treated as self employed.
If two of a lender's customers own 20% or more of a business between them, they may both be treated as self employed.
The following may also be treated as self employed:
Sub-contractor with income from more than one contract
Partner in a business
A franchise owner
Anyone employed by a limited company or limited liability partnership whose rewards package includes dividends and/or profit share.
If, as a sole trader, you are considering setting up a company, be careful. Lenders will tend to ignore your record as a trader and start from scratch on examining your company records, probably requiring at least two years' accounts.
Self employed income conundrum
When working for yourself, you have a big incentive to pay as little tax as possible. For anyone filing under self-assessment, the less you declare, the less tax you will pay. You or your accountant will know about a range of perfectly legitimate tax allowances and deductions which can be used to offset income and minimise the total. When thinking about your ability to borrow, however, remember that a mortgage lender will want that total to be as large not as small as possible. The higher your declared earnings, the more you can borrow.
What documents do I need to get a self employed mortgage
As with employed applicants for a mortgage, you will need bank statements and details of debt repayments and outgoings such as childcare costs, holiday spending and pension contributions. But for the self-employed, the standard requirement is a verified record of the past three years of earnings.
Halifax for instance asks for accounts showing the net profit (for sole traders), share of net profit (for partnerships) or salary and dividends (for directors of limited companies).
Some banks – such as Clydesdale/Yorkshire -may look at the net profit of the business, which can work in the borrower's favour.
Many businesses do not have a smooth upward trend in profits. You may have good and bad months or years, or you may be keeping equity in the business. Some lenders are put off by any downward trend; others may be more flexible. Many lenders will take an average of the past three years' profits, while some may base their assessment on your worst year.
If you are a contractor and have formal contracts in place, with paperwork to show fixed earnings, you may not need several years of accounts. Lenders will normally run a full credit check on you and your score will form part of the assessment.
Mortgage Finder
Get fee free mortgage advice from our partners at L&C. Use the online mortgage finder or speak to an advisor today.
Find a mortgage
What about new businesses?
For new businesses, some lenders such as Lloyds may accept a two-year record, and some such as Kensington, Precise Mortgages, and possibly Halifax, are prepared to take your first year's earnings as your income.
You could be asked to pay a higher mortgage rate than for a borrower with more track record, and a higher deposit too. A typical deposit might be 20%.
In 2015, Dudley Building Society introduced a three-tier offer, with a different interest rate and loan to value for applicants showing one, two and three years' accounts.
Verified accounts
Your paperwork will need to be verified by a qualified accountant/bookkeeper who will need to provide latest finalised accounts.
The SA302 form, which declares income and profit to the taxman, will probably be needed, as lenders like to see exactly what is being declared.
Lenders may also require Tax Year Overviews produced by accountants, and insist that the figures, for tax due, match up.
How a mortgage broker can help
Landing a mortgage when you're self employed is rarely going to be easy. People who have a substantial deposit, and a viable business, but whose earnings do not fit into the standard assessment, may often be frustrated. Talk to other self employed people, who may have found a sympathetic lender.
A mortgage broker can also be helpful as they offer expert advice and knows which lenders most commonly lend to someone in your circumstances.
Shopping around
The benefit of using a broker is that they can do the shopping around for you. In fact, they already know what lenders are more likely to lend to people who are self employed.
If however you want to go direct to a bank or building society, get details of the deals and any mortgage fees but then shop around as lenders' attitudes to the self employed do vary. For example, some may ask for a bigger deposit than others, while others will not offer such a competitive rate.

Take a look at today's best rates from lenders and get an overview of mortgage options now

If you are accepted, you should be offered the full product range, including fixed, variable rate and tracker mortgages. Not sure what these are? Then have a read of our simple advice guide on the different types of mortgages