How do I know I'm not paying too much?
One of the most stressful things about buying a home is deciding how much to offer. Are you paying too much and wasting thousands of pounds? Or have you underbid, making it likely you will be gazumped? And what if the property is downvalued by your lender?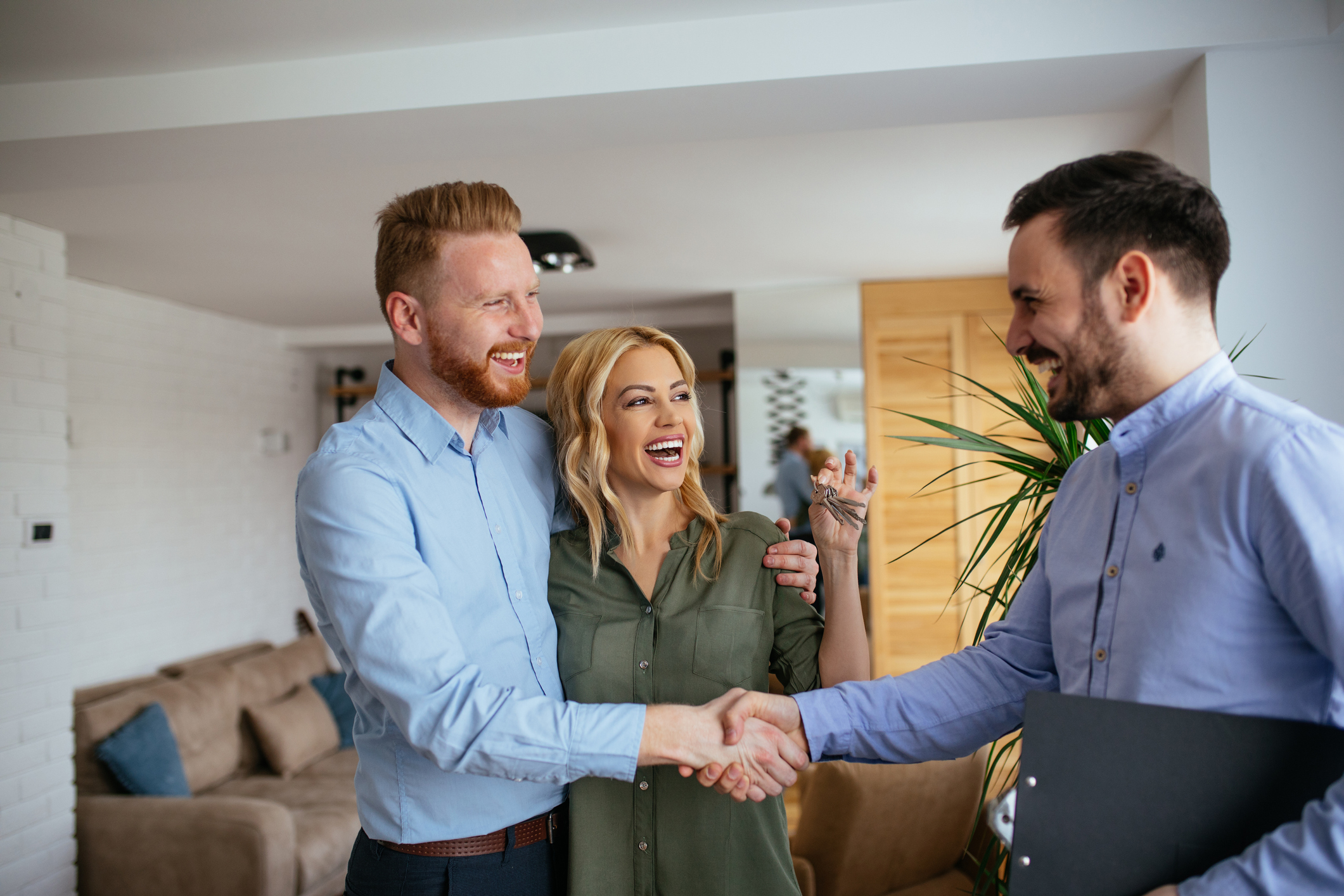 Research!
Get to know the local market inside out: you need to develop a quick and accurate feel for how much a certain property should sell for. To find out how much other houses in the same area or street have sold for in the past, the best website is the Land Registry. Zoopla also gives the house data history for each of the properties they list.
Find out how much comparator properties have sold for. They need to be identical or very similar to the one you are looking to buy. Again, use the Land Registry site to find local properties sold at that price. The site gives you type of property (detached etc) and size (number of bedrooms). For more detail, type the address into Google. This should show you details from when that property was last listed and you can compare the floorplans of the property with the one you want to buy.
Guesstimate. If you can only find properties that are different in size from yours that have sold recently, then make an adjustment for square footage. For example, if the property next door sold recently but is 30% bigger, it makes sense to scale down the value of the property you are interested in accordingly. But remember there are other factors too, such as the state of repair.
Wiggle room – Sellers often put a property on for anything up to 10% more than they would be prepared to accept. If you just offer the asking price, you are probably offering too much – unless they have already reduced it or you are in a high demand market/location.
Keep your eye on the local market trends. Are prices falling, or rising – and how fast? Post COVID-19 lockdown we have seen a boom in people looking for properties with gardens over city flats, for example.
Find out as much as you can about the history of the property. Was it on the market before with another agent? Has a previous sale fallen through? Has the asking price changed? If the seller has had trouble selling the property, they are more likely to accept a lower offer
Talk to rival estate agents. They will often dish the dirt on a property, particularly if they have previously had it on their books and failed to sell it. They can be very frank in their assessment of the prices that other agents are putting properties on sale for. See How can I get estate agents on my side
Leasehold. If it is leasehold, make sure you adjust for the length of lease. If a lease falls below 80 years, how much you should pay begins to decline rapidly. If a lease is just 60 years, the property is worth more than 10% less than if it had a long lease – more than £40,000 pounds on a £400,000 property. See Leasehold v Freehold – what's the difference?  
Get a house survey
Getting a survey is an important part of buying your new home. It will tell you if the property is worth the price you have agreed to pay for it and whether you face any major repair bills when you take ownership. Find out more about the types and costs of surveys in our detailed guide – what sort of survey should I to have?
Instantly find and compare quotes from local qualified surveyors using our find a surveyor tool
Post-Survey Negotiations
If you have had a survey done and issues have been flagged, consider reducing your offer to take into account any major alternations that need doing. If the surveyor notes that you will need to spend £20,000 re-roofing, take £20,000 off the offer – if you think you are in a strong enough position. Obviously, if you think that you already have a bargain and are worried the seller is about to put it back on the market, you may not want to reduce your offer. See our guide on what to do after a bad survey report for more advice.
Challenging a down-valuation
In some cases, your mortgage lender may not agree the property is worth what you are paying and will refuse your mortgage application. A down-valuation of this sort does happen and can be challenged. We would recommend speaking to your estate agent, the seller and your mortgage lender.
You will need to present strong evidence – three recent, comparable house prices that have sold at the same amount – and have a dogged determination to convince the underwriter of the mortgage that the property is worth it.
Our late consumer journalist, Christine Toner, successfully challenged her lenders valuation. Here's how she did it:
"We had found our dream home and started the mortgage application process. Our lender asked us to provide an independent roofing and damp and timber reports. After doing so we were told that the bank would be reducing our mortgage by almost £10,000 because of works needed to the property."
Christine read through the reports herself and was amazed at how much the lender had downgraded the mortgage valuation by. The roofing report stated that the roof might need work in 15 years at a cost of £3,800. Parts of the flat roof needed immediate work that would cost £550, according to the report. Meanwhile the timber report said £558 of work was needed. At most the bank should have changed its value by £1,000 to reflect the immediate work.
"Even if we'd decided to get a head start and repair the entire roof to save ourselves a repair bill in, ahem, 15 years we'd be looking at no more than £5,000."
Christine prepared for battle and picked up the phone. "Our underwriter and I spoke so often that month I wondered if I should send him a Christmas card. After countless hours on the phone, reading through the report and arguing the same points, he eventually agreed that there was no basis for £10,000 being retained and reduced the figure to £1,000."
Finally, remember – all properties are different, and in the end a property is only worth what someone is prepared to pay for it. In the economic jargon, it is an illiquid market, with each individual property different from any other and attracting relatively few interested buyers. It is not like cars, where there are thousands of identical Vauxhall Corsas for sale, and thousands of people interested in buying them, with sales taking place many times every day. That means that it is basically impossible to generate a perfect "right" price for what an individual property is worth.