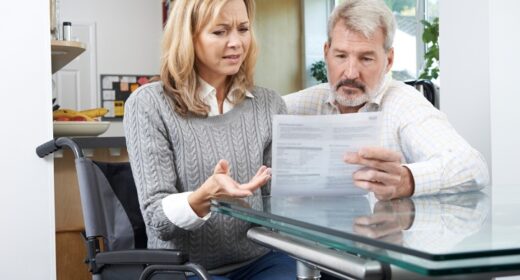 What To Do After a Bad House Survey Report
A survey report can make or break a property deal. Buyers often get cold feet if problems arise from a survey and it can lead to sales falling through. But a 'bad survey' doesn't have to mean the end of a sale. Here's what you should do next.
Speak to your surveyor
Ask your surveyor to go through the report with you so you get a comprehensive overview of the condition of the property and understand what the issues are and their implications. They may be willing to walk around the property with you again, if you didn't arrange to do so in advance.
Some surveys are more thorough than others. Most rank the problems in order of severity and urgency. A homebuyer's report rates defects with a traffic light system while a full building survey is more thorough and goes into detail about the defect itself and advises you on the next steps you should take.
If the report has flagged something that needs further investigation, the surveyor should be able to tell you what they mean, whether it is a major or minor issue, and recommend what to do next. For example, whether you need to call in a builder, get a specialist involved or if it is just something you can speak to the seller about.
Your surveyor should answer any questions you have regarding the survey report at no extra cost.
Have you received a bad survey report? Become a member of the HomeOwners Alliance to speak to our friendly Home Helpline team about your next steps
Do you need a second expert opinion?
Now that you have your survey report and have spoken to the surveyor, you may feel reassured and informed enough to proceed with the purchase. If not, now is the time to call on the experts to investigate further.
Find a specialist, tradesman or builder to give their opinion on the severity of the problem and how quickly it would need remedying. They can put things into perspective and help you feel more positive about your dream home. Or they may scare you off completely. But at least you'll have had the reassurance of a second opinion before you walk away.
Find out how much it will cost to fix the problem
Get at least two quotes, so you can compare scope and price. Always use someone impartial – i.e. not a tradesman that the seller or their estate agent recommends. Get an idea of whether you could do the work over time (and so save up/budget for it) or whether it needs doing urgently.
Try to get quotes in a timely fashion so the seller does not get frustrated and starts looking for another buyer.
Will the survey pick up on every major issue?
Think of it as a tool that you can rely on but be aware that things can slip through the net. More often than not, surveys aren't invasive and it isn't possible for surveyors to look in every nook and cranny. But they should highlight all the major issues.
Here are some of the common problems surveyors come across:
Here are some of the common problems surveyors come across:
Damp
Damp problems can look terrible but most forms are treatable. The cost of treatment depends on the scale and cause of the problem. The main forms are rising damp, penetrating damp and condensation. The cost of getting it investigated and fixed can run into thousands of pounds.
Damage to structural timber
Wet rot and dry rot are major causes of wood decay. Dry rot is more destructive than wet rot and therfore more expansive to treat.
Japanese knotweed
This invasive plant has long roots that can damage anything in its path. You'll want to know the existing homeowners have a treatment plan in place. There are likely to be implications for getting a mortgage and insurance. See our guide
Subsidance
This occurs when the supporting soil moves away from the foundations of a proeprty, causing it to sink. It can also be caused by soil shrinking and expanding or from a water leak from a damaged drain. In many cases, it can be fixed. But it is harder to find insurance for a house that has suffered subsidence and it can be expensive. You'll want to get a full structural survey.
Rotten window frames
Window frames can be expensive, so find out if you can replace part of the frame, or whatever it is more cost effective to replace the whole thing. Get at least three quotes.
Old wiring
A rewire is not a quick job and again can cost thousands and be disruptive and messy (think floor boards up, drilling into walls and re-plastering). Get a local qualified electrician to give you a quote.
Can I reduce my offer as a result of the survey?
Yes. You need to argue that the house, plus the improvements required, is now unaffordable and that you need to reduce your offer as a result.
When it comes to how big a discount you can get, there are no rules. It depends on how much the seller wants to sell and comes down to negotiation. If you're buying in a market where properties are in short supply, your seller is in a better position, so they could refuse to give you any discount.
Don't be shy about renegotiating on the price but keep it sensible and in line with costs of the work needed.
The final deal will come down to whether you can afford the house at the price acceptable to the vendor, with everything that needs fixing.
More than one in four house sales fell through at the end of 2015 as buyers received bad news from their survey and changed their minds, according to Quick Move.
So in summary:
Don't panic when you read the survey report – your surveyor should answer any questions you have at no extra cost
Get the experts in to further investigate and/or cost for repairs
Use the survey report and quotes to renegotiate the sale price so you can afford to do any essential remediation work
If you would like to discuss your survey concerns with us, become a member of the HomeOwners Alliance and we'd be happy to help