How to complain about your surveyor
What do you do if a chartered surveyor gets it wrong or fails to deliver a good service? We look at the options to complain about your surveyor, from approaching RICS to taking legal action, to get yourself heard.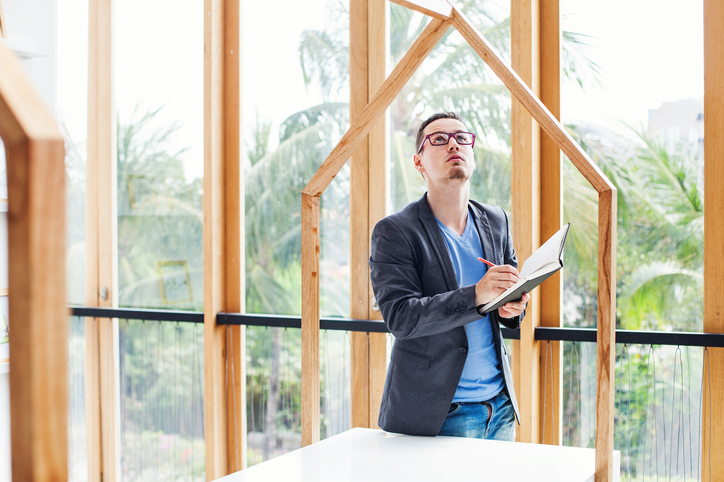 Do I have a case to complain about my surveyor?
There are a range of reasons and factors that may give rise to you wanting to complain about your surveyor. Anything from undue rudeness or prejudicial treatment to a failure to follow proper procedure leading to avoidable delays or a failure to explain important matters can leave you feeling more than a little affronted.
However, the most frequent cause of complaint relates to property surveys which fail to reveal significant structural or other problems (such as subsidence, dry rot or cracks) and that ultimately contribute to financial loss.
Should I follow internal surveyor complaints procedures first?
Yes. The first step to complain about your surveyor involves following the surveyors internal complaints procedures. Surveyor firms that are members of the Royal Institution of Chartered Surveyors (RICS) should have a Complaints Handling Procedure to deal with any grievances.
The complaints handling procedure can be found online on the firms website or requested directly from the firm. If you contact your surveyor directly about the complaint make sure that you keep a copy of any letters or emails that you send or receive as well as the time, date, the substance of any conversation that you have and the name of any company employee that you spoke to. This evidence will be important if you subsequently choose to pursue a claim.
Once you have submitted your complaint in writing to the firm, you should be allocated a complaints manager or a senior firm member within eight weeks to handle your case.
If your issue cannot be resolved internally, however, then you can pursue an independent arbitration process, such as an ombudsman service or other 'Alternative Dispute Resolution' (ADR) provider. Alternatively, you can contact RICS directly.
Contacting RICS
RICS is responsible for the regulation and conduct of its members and has the power to take disciplinary steps (such as fines, suspensions or even expulsion) against individual RICS surveyors or firms who are found to have breached the required standards.
But before you put pen to paper, be aware that only a very small handful of the thousand plus complaint enquiries that RICS receive each year progress to the investigation stage (around 10%), while most are redirected to the firm the customer wishes to complain about or an alternative dispute resolution provider. What's more, RICS are unable to force any of its members to pay compensation to a claimant or become embroiled in any litigation brought against a member firm.
So we would suggest following internal proceedings and, if that fails, going to arbitration or taking your case to a Property Ombudsman.
Arbitration through RICS
If you are unable to resolve your dispute via an internal complaints handling procedure then you can choose to have your case referred to an alternative dispute resolution provider. RICS Dispute Resolution Service (DRS) offers a range of arbitrative services designed to resolve issues and disputes without recourse to lengthy or expensive litigation from the courts. Unlike contacting RICS above, the decision of the RICS DRS arbitrator is legally binding on all RICS member firms, meaning that compensation costs can be ordered without appeal. 

Complaining about a surveyor to a property ombudsman
If you've had no luck complaining directly to the firm you also have the option of taking your case to a specialist ombudsman. There are now two redress schemes for the property industry: The Property Omubudsman (TPOs) and The Property Redress Scheme. There was a third called Ombudsman Services: Property, but they are no longer operating in the property sector (from August 2018). The Ombudsman Service Property is a free and independent service. Complaints can be accepted eight weeks after they are first received by the firm or professional that you wish to pursue. As with dispute resolution option, the ombudsman can order your surveyor to make good on expenses or losses arising from faulty or negligent work.
How do I complain if my surveyor is not a member of RICS?
If your surveyor is not a member of RICS then your options are to complain using the firm's internal complaints procedures, go to alternative dispute resolution assuming they will agree to do so or put your case to a property ombudsman, assuming they are a member of one.
Some surveyors aren't members of RICS but members of the Residential Property Surveyors Association (RPSA) which offers a service which comes with insurance designed to cover the costs of any repairs that need to be made.  As above, your claim will be dealt with internally by the RPSA member firm, whilst higher adjudication can be sought from the RPSA themselves or the property ombudsman.
Taking legal action against your surveyor
If all else fails and as an absolute last resort, you can take your surveyor to court. You will have six years in which to make a claim of professional negligence (or three years from the point at which negligence is first 'discovered' or suspected). You will need to employ a solicitor to assist your claim as negligence cases require a specific pre-action protocol to be followed and failure to do so could result in a reduction in damages.
The cost of a solicitor can be expensive but there are a number of solicitor firms which now offer a (conditional) 'no win no fee' service to claimants. Given the nature of your claim, you may even be eligible for legal aid, assuming you qualify financially.
Some negligence cases are relatively straight forward and can be resolved within a short period, however, there is no set time span for hearings such as these and in some extreme cases, litigation can rumble on for months, even years, while legal costs can mount up into the thousands.
In a recent case a London homeowner won a legal battle against his surveyor after they failed to spot Japanese knotweed. Paul Ryb, paid for a Level Three – the most expensive – RICS building survey on his £1.2m ground floor flat in Highgate, London. The surveyor reported the property to be in excellent condition and recommended the sale proceed. But, the following year Paul's gardener found Japanese knotweed and had to spend over £10,000 having it removed. He successfully sued the surveyors and was awarded £50,000 for the damage and disruption plus £90,000 for his legal costs.
It is the first time anyone has ever successfully sued for Japanese knotweed being missed in a survey.