Homeowner awarded £50,000 after survey missed Japanese knotweed
A homeowner in London has won a legal battle against a chartered surveyor who failed to spot Japanese knotweed during a survey.
May 22, 2019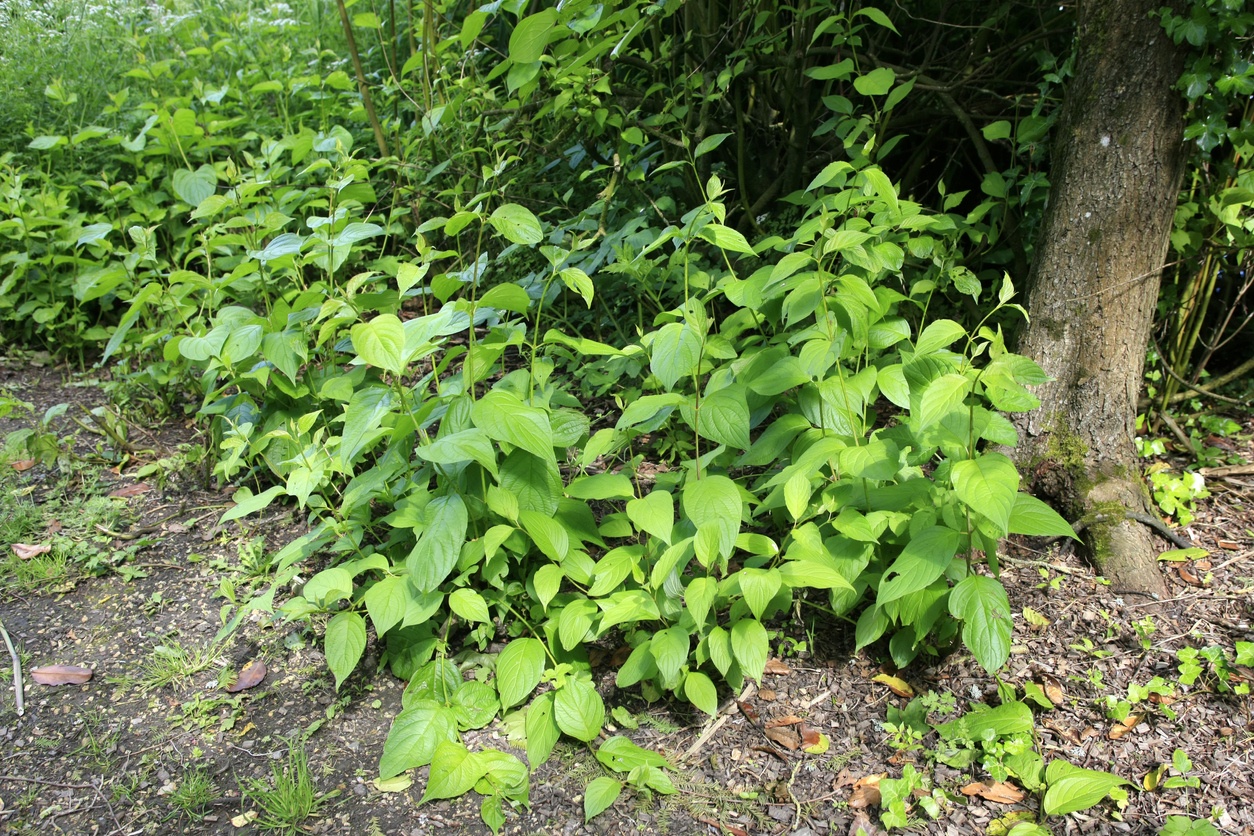 A London homeowner has won a legal battle against a chartered surveyor who failed to spot Japanese knotweed.
Paul Ryb had commissioned a Level Three – the most comprehensive – RICS building survey  of the £1.2 million ground floor flat in Highgate, north London in 2014.
The surveyor was said to have found the property to be in excellent condition with very few defects and recommended that the sale proceed.
But the next year Paul's gardener spotted Japanese knotweed. He called in specialist firm Environet UK, which found Japanese knotweed to be visibly present in three locations. The maturity of the plant proved it had been there for over three years. And it would have been "easily identifiable" when the survey took place.
Mr Ryb spent more than £10,000 on getting the knotweed and contaminated soil removed. However the invasive plant returned in 2017 and 2018. By this point Mr Ryb, who is registered blind, had secured insurance to cover it.
Read more about japanese knotweed: how to spot it and deal with it
Legal battle
Mr Ryb sued the firm of surveyors and earlier this year was awarded £50,000 for the damage and disruption. He has now also been awarded up to £90,000 to cover his legal costs.
Speaking after the case, Mr Ryb said: "I bought the property in good faith following a building survey which gave it a clean bill of health.
"I am relieved to have finally won my case and hope it gives hope to other home owners who find themselves in a similar situation, that they may have a legal case for compensation.
"I would not have gone ahead with the purchase, or at the very least would have renegotiated the price, if I had known it was affected by Japanese knotweed," he adds.
This is the first known case of someone successfully suing for Japanese knotweed being missed in a survey. It may open the floodgates for others who want to make a claim.
Read more about what to do after a bad building survey report
'Japanese knotweed is wrongly destroying the value of thousands of homes'
Meanwhile, an investigation by MPs found this week that the invasive plant is wrongly wiping value off thousands of homes because mortgage lenders are using discredited scientific evidence.
The House of Commons Science and Technology Committee report said lenders are adopting an "overly cautious" approach to the issue. Some homeowners are unable to sell their properties as a result. The committee also noted that mortgage companies elsewhere in Europe are far less risk-averse.
The report was particularly critical of the continued use of the "seven-metre" proximity rule. The Royal Institution of Chartered Surveyors proposed this in 2012. However it has since been ditched as it lacks a solid evidence base.
Norman Lamb MP, Chair of the Science and Technology Committee, said: "It is clear that the UK's current approach to Japanese knotweed is more cautious than it needs to be, especially when comparing it to that of other countries.
"We need an evidence-based and nuanced approach to the issue, one that reassures owners and buyers that they will not be subject to disproportionate caution when trying to sell or buy a property."
The Committee is calling for more academic research to establish the impact of the Japanese knotweed on the built environment.
For answers to your questions, dedicated support and expert advice on your homeowning queries, join us as a member today!
How do I complain?
Have you had a survey done and feel it has missed something important? Then read our guide on How to complain about your surveyor.
Sign up to our

FREE

weekly newsletter

for the latest news, advice and exclusive money saving offers