How long does it take to buy and sell a home?
Buying and selling a home can take a frustratingly long time, but one of the worst aspects is not knowing how long you might be stuck at each stage. We take you through the typical timelines for each stage of the house buying process and what you can do to help speed things along.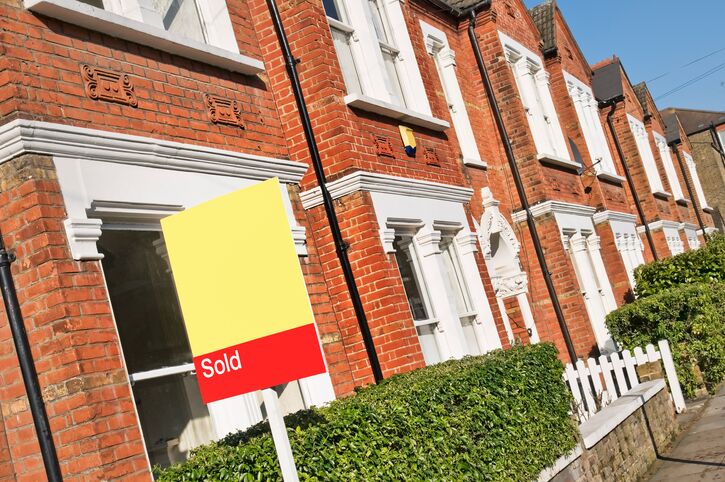 Average time to buy and sell a home
The range of different factors at play when buying and selling a home, plus the number of people and professionals involved, means there are huge variations in how long it takes to buy and sell a home. We've researched the average timelines for each step in the home buying and selling process to give you some idea of what to expect.
| AVERAGE TIME TAKEN TO BUY & SELL A HOME | |
| --- | --- |
| Getting mortgage in principle | Around 24hours |
| Average time from a new home listing on the market to an offer being accepted | Around 10 weeks |
| Time from acceptance of offer to property searches being ordered | 36 days (over a month) |
| Arranging the mortgage (which should be done at the same time as conveyancing process) | Around 3-6 weeks |
| From searches being ordered to exchange of contracts | 58 days |
| From exchange of contracts to completion | Same day to 4 weeks |
| Total time from new property listing to completion of sale | Around 6 months |
Source: Based on data from ViewMyChain.com
How to speed up the buying and selling process and avoid delays
We take a look at the main pinch points in the home buying and selling process and how you can speed things along.  The process is a bit different and generally quicker if you are a cash buyer.
1. Prepare your finances early in the process
To speed up the time it takes to buy and sell a home, it pays to get your finances in order well ahead of applying for a mortgage or making an offer. Make sure you check your credit score with one of the main agencies, Experian, Equifax or Call Credit as early as you can – ideally six months to a year before you start looking for a new home. Each agency has either free or low cost options to allow you to see your report and make sure there are no errors that could stop you getting a home loan. Make sure you are registered on the electoral roll as this will have a big impact on your score.
2. Arrange a mortgage agreement in principle
It can also be worth seeing a mortgage broker and getting what is known as an agreement in principle from a mortgage lender. This is an indication from a lender of how much they might be willing to offer you as a mortgage. It is based on what you have told them and they will not have checked at this point whether the details you have provided on your income and expenditure are correct, so it is only tentative. The lender will not have had a chance to appraise the property either, so it really is just an initial view. However, it can be helpful if you have never bought a house before and want to get an early steer on how much you can borrow. It can also be very useful to convince the estate agent and seller that any offer you make for a property is serious and is likely to be supported by the bank.
Looking for a mortgage? Speak to our fee-free mortgage partners. You can start the process online with the mortgage finder service and speak to an adviser at any time
3. Instruct your conveyancing solicitor early
Between the point that your offer is accepted by the seller and the completion of your house purchase there are many overlapping processes which take place.
Once you have had your offer accepted by the property seller, it's time to instruct a conveyancer and apply for your mortgage. You can prevent any hold-ups if you have already done your research on which conveyancing solicitor you want to use.
Your conveyancing solicitor will kick things off, contacting the buyer and seller's solicitors as appropriate, conducting local searches and reviewing all relevant legal documents. Freehold properties are usually more straightforward. If you are buying a leasehold, a property with restrictive covenants or using a government scheme such as Help to Buy, the process can take longer. Buying a new build home also comes with it's own processes – see our guide on Buying a new build – the conveyancing process explained
4. Arrange your mortgage once you've instructed your conveyancer
You should make your mortgage application once you have instructed your conveyancing solicitor, either through a broker or by contacting a lender directly if you have done your own research. From applying for a mortgage to receiving an offer is likely to take around 18-40 days (3 to 6 weeks). You may already have received an agreement in principle, but if some time has elapsed since you received that document, the lender in question might not be the most competitive on the market, so it's important that your broker or you check again at this point.
4. Communicate and respond to queries quickly
You should expect a lot of communication back and forth between yourself, your mortgage lender, your conveyancing solicitor and the buyer and/or seller's solicitor. Many of these timings will be out of your control, but you can do your bit by being responsive. David Hollingworth of L&C Mortgages says: "It is important to be on top of your game and answer queries quickly to keep things moving. If you look after your side of the process then hopefully the other parties involved will do the same."
When you are ready, compare conveyancing quotes from the cheapest, nearest and best rated conveyancers from our panel of quality assured firms
5. Arrange your survey in good time
Your mortgage lender will want to instruct its own surveyor to carry out a valuation survey, which can take anything from a few days to over a week if the market is particularly busy. This valuation is only for the mortgage lender's benefit, so we advise homebuyers to arrange your own surveyor to carry out a more detailed inspection of the condition of the property. Read more about the different types of survey here.  Compare quotes from local surveyors today
The survey may highlight areas needing to be addressed and you may need to take additional time consulting local tradesman to give you an estimate so you know how much any problems would cost to put right. If the costs are significant, you can reduce your may want to renegotiate you offer which again can add additional time to the process. But all this will add delays to the process so act as quickly and decisively as you can. Read our guide on What to do if you get a bad survey report
6. Research building insurance in time for exchange of contracts
You must also arrange building insurance for your new property to take effect on the day you exchange so shop around now. It is usually a condition of the mortgage agreement. Get quotes for buildings insurance today
7. Get your completion date ready
Once all the searches are complete and satisfactory and the mortgage is in place it is time to exchange contracts. Before doing so you should agree with your buyer and seller a date for completion. On completion day the seller's solicitor will confirm that the money has been received and from this point you will be free to move in. This normally takes place around midday.
8. Prepare for moving day
Once you have your completion date set, you can begin to prepare for moving day. Use our moving house check-list to help you plan your move and it is a good idea to consider the best day to move. You may wish to hire a removals company to pack up belongings and assist with your move.  See our guide on how to find the right removals company and compare removals quotes.