How many estate agents should I use?
When you sell your home, you have to decide how many estate agents you want to use. In particular, should you get one, two or more to work for you? What you decide will affect how much you pay in fees – and how much you get for your home.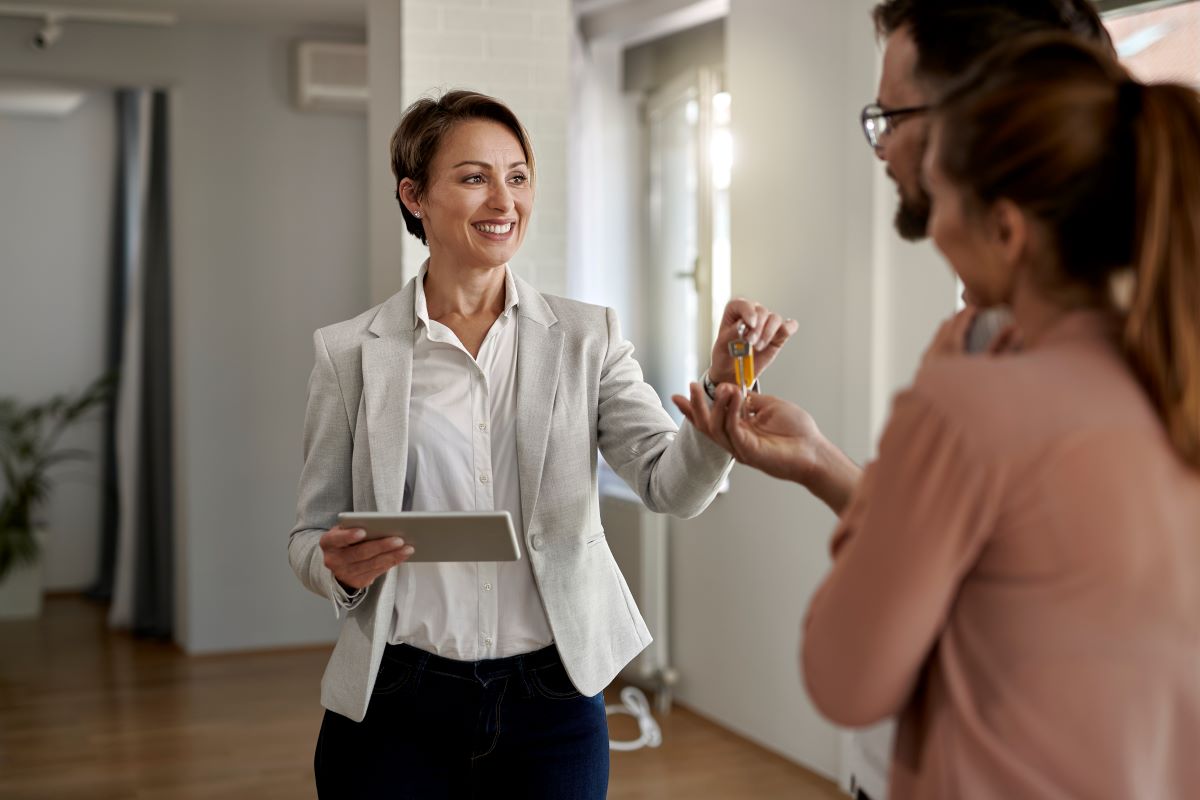 Choose Sole, Joint or Multiple Agents
You can have one, two estate agents or more agents working for you. The options are called:
sole agent or sole agency agreement
joint sole agents or joint sole agency agreement
multiple agents or multiple agency agreement
Generally, the more agents you get working for you, the more potential buyers you will reach, and potentially the higher the offers you will get – but you will pay higher estate agent fees. The best approach depends on what type of property you have, and the state of the housing market:
if there is a glut of properties on the market, with few buyers, it can make more sense to have multiple agents
if there are few properties on the market, but lots of eager buyers, then a sole agent is probably best
Sole agency agreements
Appointing a "sole agent" means that just one agent will be acting for you, and they get all the commission.
Having a sole agent can save you money, since sole agents will generally agree to act for a lower commission (typically 1% to 1.5% + VAT) because it is more certain they will get the commission than under a multiple agency agreement.
Some agents advertise in similar online locations (Rightmove, Zoopla etc), so it can mean that you get similar advertising exposure with a sole agent, although the list of registered buyers may be more limited than if you use multiple agents. It is important to check where your agent will advertise your property.
It is likely to take longer to sell your house if you have a sole agent than having multiple agents competing with each other. You shouldn't go for a sole agent if you are in a desperate hurry.
You may reach a more limited number of buyers with a sole agent, which could be a problem if it is a weak market, and you are not confident about selling your property.
If you have a hot property, or the market is particularly hot with lots of buyers and few properties for sale, it may make more sense to use a sole agent. Eager buyers will find your house whoever you put it on with.
You should only appoint a sole agent for a specific length of time – such as six to eight weeks – so you don't get trapped into the agreement. If you don't sell your home, you want to be free to go elsewhere reasonably quickly. See our advice on estate agent contracts
Appointing a sole agent means you cannot go to another agent. If you do sell through another agent, you will be in breach of contract, and liable to two sets of fees, since you will still have to pay the sole agent.
During the term of a sole agency agreement, the agent might accept you renegotiating it into a joint sole agreement.
To find the best local estate agents compare success rate, time to sell and track record achieving asking price with our estateagent4me tool
Joint sole agency agreements
Under a joint sole agency agreement, you appoint two agents, who will agree in advance who will get the commission, which may be shared.
This usually only makes sense if you want to appoint a specialist agent who acts nationally, as well as a generalist local agent – for example, you might want a national agent who specialises in expensive properties, as well as a local agent for your area.
Joint sole agency agreements usually involve higher fees – more typically 2% + VAT
Going for a joint sole agency will mean you cover different markets
There is less sense in doing a joint sole agreement for two local agents, since they will cover the same market, but won't be competing with each other to seal the deal
There is a risk the two agents might try and free-ride on the efforts of the other one
Like a sole agency agreement, the joint sole agreement should only last for a limited period so you are not trapped into it
If you sell the house through a third agent, you are then in breach of contract, and will still have to pay the joint sole agency fees
Multiple agency agreements
Appointing "multiple agents" is the big-bang, quick-sell option. Under a multiple agency agreement, you have three or more agents all acting for you at the same time. Basically, you are putting the house on the market with everyone.
Only the estate agent who actually makes the sale gets the commission, and the others get nothing – so they are all competing with each other. This can make the sales process quite frenetic.
Multiple agency agreements attract the highest fees – typically 2.5% or 3% +VAT
You may have to deal with several pushy agents, who will be particularly keen for you to accept a low offer so they get the commission, rather than risk waiting for a slightly higher offer with all the commission going to someone else
You have to give out sets of keys to a number of different agents,  and the viewing process is likely to be more intrusive
Estate agents often claim that selling a property on a multiple agency basis smells of desperation, and can put potential buyers off
In a hot market with lots of buyers looking for property, there is much less benefit in going for a multiple agency agreement
Find an Estate Agent
in your local area and review how successful they are at selling homes
Find an Estate Agent
Online estate agents
Another option to consider is using an online estate agent which can help you save money on your estate agent fees.  To find out more about whether this option is right for you, see our advice guide "Should I use an online estate agent?"
Compare online estate agents – their fees, packages and ratings
Estate agent fee calculator
Part of your decision as to how many agents to use may be influenced by the estate agent commission involved.  Use our estate agent fee calculator to work out how much commission you will pay your estate agent(s).  Adjust the calculator settings for the commission rate, and use the slider to select your estimated sale price. If you wish, you can see how this compares to 'fixed fee' agents like Purple Bricks or Yopa. Otherwise, you can set the 'fixed fee' to zero to see the total commission you would pay.
Estate Agent Fee Calculator
Switching tactics
A good strategy is to hire an estate agent as the sole agent for six to eight weeks, before opening business up to other agents on a multiple agency basis. This will give the agent you choose an incentive to sell as soon as possible.  If you are switching estate agents, make sure you take steps to avoid future liability.
Can I change estate agents?
This will depend on your terms and conditions; you may not be able to change at all during the period of your agreement, or you may be liable to pay some fees. It is important that your agreement with the agent is only for a limited period – the normal period is a 12 week contract, with each side being able to give two weeks' notice (but you may have to pay a penalty). But you should aim for a lower period such as six weeks, so you can change reasonably quickly if you are not happy with them.
Before signing any contract, read our helpful guide: "Estate agent contracts what to watch for"