Estate agents legal obligations to buyers
Estate agents are legally obliged to pass on all offers from prospective buyers to the seller. But estate agents legal obligations to buyers don't end there. Here is what they should be telling you in 2022, including the latest rule changes and what to do if an estate agent withholds vital information.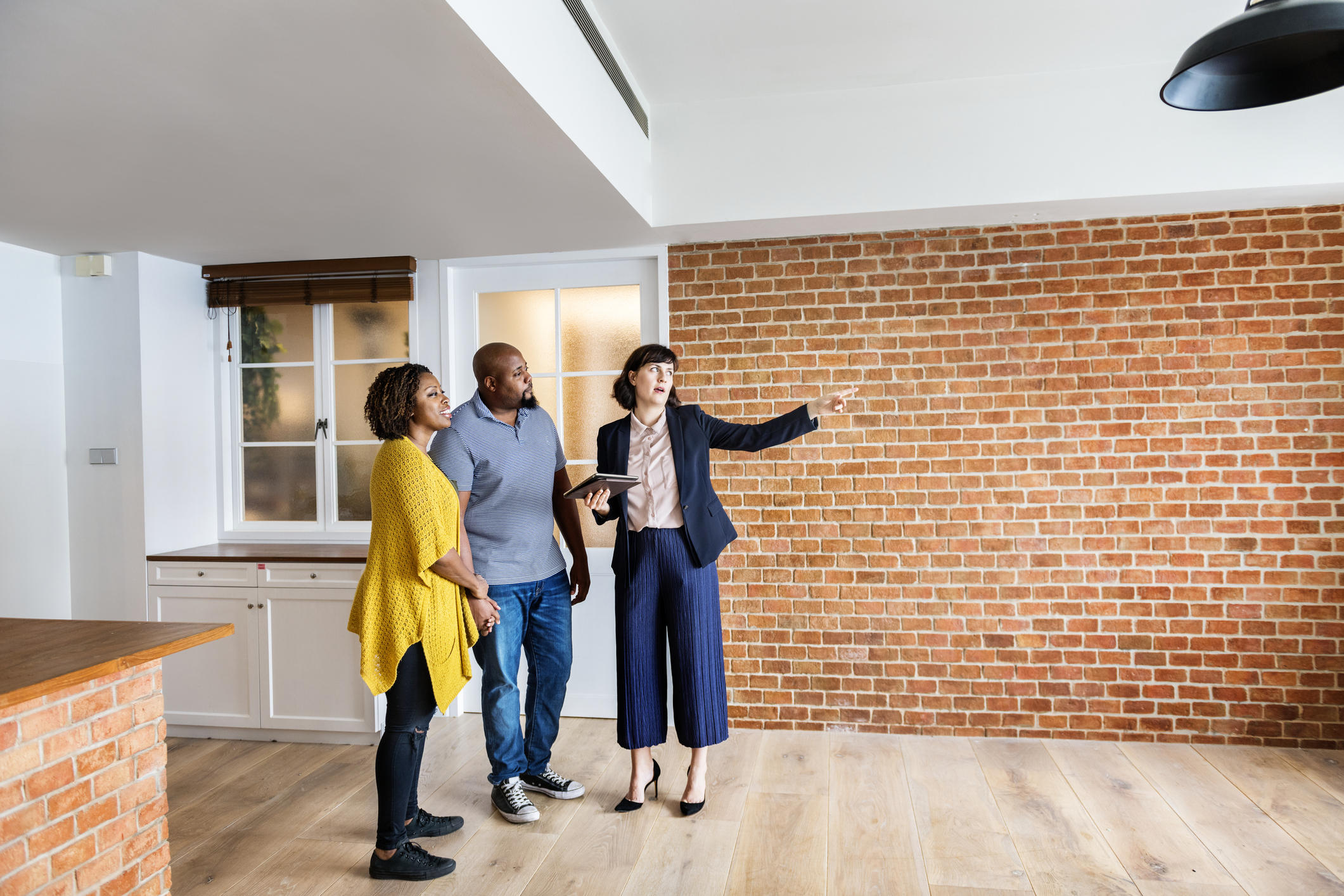 New rules – what estate agents must tell buyers
Over the years, we have campaigned for more up-front information for home buyers. It's simply not on that buyers can go as far as paying for a survey and starting the legal conveyancing process before finding out their property is a leasehold, that there is a restrictive covenant in place or that the garden is flooded for half the year. Thankfully, change is on the way.
First phase of changes
From May 2022, the National Trading Standards Estate and Letting Agency Team has introduced a first phase of changes (Part A) that should see the following included in the marketing information accompanying a property listing:
council tax band or rate
the price
tenure information on properties for sale (freehold or leasehold)
details of any reservation fees to be included.
For Shared ownership listings, estate agents must include the percentage of shares being offered for sale, as well as the amount of rent to pay on the share not being sold.
The new rules affect renters as well. For example, properties listed for rent should include information about deposits including any holding deposit payable.
Rightmove, Zoopla and OnTheMarket have all introduced new data fields to include information on tenure (leasehold or freehold) and council tax bands on new listings. But be warned, agents can still list a property and simply leave the field blank. So, rather frustratingly, buyers will still need to know to ask if the information isn't there.
And as of July 2022, Rightmove will no longer accept property listing that that do not have a specific price. Properties can no longer advertise a property with "Price on Application" (POA) and "offers invited".
Second phase of changes
Two more phases of changes (called Part B and Part C) are also being developed. These will incorporate further material information like restrictive covenants, flood risk and other specific factors that may impact certain properties. These changes will 'roll out over the coming months'.
The National Trading Standards Team in charge of  reforms, wants all material information to be mandatory on property listings once all three phases of the project are complete. At that stage, estate agents can still list without finding out and passing on a lot of material information up-front.
Rationale for more up-front property information
These guidelines are a step forward in making sure anything that has a financial implication on the buyer is flagged up early.
The rules have been developed by the National Trading Standards Estate and Letting Agency Team in partnership with industry leaders and major UK property portals. It comes in response to estate and letting agents' requests for clarity on what information should be disclosed as standard when marketing a property.
The first phase includes information that is considered material for all properties. And as information on council tax, price and tenure are added to portals like Rightmove and Zoopla, where these sections are left empty, this will be flagged so that potential buyers can see what is missing. There will be a link to advice on why the information is important and also how it may be obtained. For more on the changes, see National Trading Standards frequently asked questions.
Compare Conveyancing Quotes
Get instant quotes from regulated and reviewed conveyancing solicitors that cover your area
Get conveyancing quotes
What are estate agents legal obligations to buyers?
There is much more than just listing the price, council tax band and tenure when it comes to what an estate agent must tell you as a buyer.
Under the Consumer Protection: 'Unfair Trading Regulations 2008', estate agents must comply with strict rules. The law applies to estate agents, property developers and websites that introduce buyers to sellers. And, if any of these are deemed to be acting unfairly, they can be issued limitless fines and individuals can be imprisoned for up to two years.
As well as estate agents legal obligation to buyers, estate agents that are members of The Property Ombudsman must also adhere to its Code of Practice for Residential Estate Agents.
Estate agents legal obligations to buyers: leasehold properties
When it comes to leasehold properties there is more information an estate agent will need to provide.
This includes information about:
Service charges
Ground rent
Length of years remaining on the lease
Any known special conditions
They should also advise sellers and prospective buyers that there may be additional fees that could be incurred for items such as leasehold packs.
Read our guide on leasehold conveyancing and what to know about leasehold charges before you buy.
Estate agents legal obligations to buyers: What does the law say?
So what must estate agents disclose? When it comes to estate agents legal obligations to buyers, they must disclose "fair" information to home buyers and sellers. That includes making "material information" about a property clear, unambiguous and not deliberately misleading or withholding information from buyers.
As such estate agents must:
1. Accurately describe the property
When it comes to estate agents legal obligations to buyers under the Consumer Protection from Unfair Trading Regulations 2008, estate agents are required to disclose any information of which they are aware or should be aware of in relation to the property in a clear, intelligible and timely fashion. They also need to take all reasonable steps to provide "accurate descriptions of properties they are marketing". This includes the written description. So an estate agent can't describe the house as being recently decorated if only one room has been redecorated. It also applies to photographs. Pictures of the property should be realistic. So, no spending hours looking for the one angle that doesn't show the motorway at the end of the garden.
Agents are also not allowed to say anything verbally to potential buyers that is misleading or inaccurate.
Although, bear in mind, estate agents will try to present the property in the most positive way possible.
Find and compare local estate agents with our free tool: compare fees, success rate, speed of sale and track-record achieving asking price
Find and Compare Local Estate Agents
This form will take you to ea4me.hoa.org.uk for the results
2. Not withhold important information
Under estate agents legal obligations to buyers, estate agents should also disclose all material information. There should be no omissions that may impact on the average consumer's decision to view, make an offer on or buy a property. And where information is given to potential buyers or their representatives, it must be accurate and not misleading.
So, for example, not revealing planning permission or development in the area or proximity to a power station or sewage works is illegal.
And, if a number of sales have fallen down on a property, then the estate agent has to reveal why previous sales fell through.
Local schools, night clubs or halfway houses also have to be mentioned. As do neighbours with ASBOs and whether there have been burglaries in the area. It's also an estate agent's legal obligation to buyers to let them know if they're aware of a murder or suicide in the property.
Buyers can also expect estate agents to investigate potential problems they think might become an issue, such as suspicions of damp or probable leaks. Although it may be hard to prove that your estate agent had a suspicion unless they specifically tell you so.
See our guide for advice on what questions to ask the estate agent when you are buying.
3. Pass on offers to the seller
Does an estate agent have to disclose offers? The answer is yes. It's an estate agent's legal obligation to sellers to pass on all offers as soon as is reasonably possible. This applies to all offers received until contracts have been exchanged.
The only exception is if the seller has formally requested not to be notified of certain offers; such as, if they are below a specified amount.
4. Must not show bias for or against buyers
There is also a legal requirement on estate agents not to show any bias for or against any buyers. They must treat all buyers the same.
According to The Property Ombudsman Code of Practice for Residential Estate Agents, they 'must not discriminate, or threaten to discriminate, against a prospective buyer of the seller's property because that person declines to accept that you will (directly or indirectly) provide related services to them.
Discrimination includes but is not limited to the following:
Failing to tell the seller of an offer to buy the property.
Telling the seller of an offer less quickly than other offers you the estate agent has received.
Misrepresenting the nature of the offer or that of rival offers.
Giving details of properties for sale first to those who have indicated they're prepared to let you provide services to them.
Estate agents legal obligations to buyers: What if they don't comply?
So beware of any estate agents who refuse to pass your offer on unless you speak to their in-house mortgage broker or put pressure on you to use one of their recommended services. It's illegal and you can tell the agent that if they persist with the pressure or allude to preferential treatment for using their services you'll take the matter further. See our guides below for advice on dealing with the situation and how to complain about an estate agent.
And if you're considering using their in-house mortgage service or recommended conveyancer to avoid ruffling any feathers there are a number of reasons that may not be the best option for you.
Read our guide as to why it may not be in your best interests to use estate agent in-house services and what to do if you feel under pressure to use an estate agent's services. 
How to complain about an estate agent
There are lots of reasons why you may want to complain to an estate agent. Perhaps you feel the estate agent didn't pass on material information in a timely manner. Perhaps you have evidence they withheld information about a non-negotiable financial obligation that comes with buying the property. Or perhaps they put you under undue pressure to skip the survey, raise your offer or exchange contracts.
In the first instance, you should complain to the estate agent directly and give them a fair chance to sort out your complaint. However, if they don't resolve the problem, see our guide on how to complain about your estate agent.
Is there an estate agent duty of care to the seller?
If you're asking is there an estate agent duty of care to the seller the answer is yes. Those that have signed up to The Property Ombudsman have to abide by its code of conduct which says an agent will always work in the best interest of the person who is paying for their services. This is usually the seller. And the agent should 'treat all those involved in the proposed sale or purchase fairly and with courtesy'. The rules also state that if the estate agent or a staff member has any interest in the property, they must divulge it as soon as possible in writing.
The code also states an estate agent must not release or misuse confidential information given to them by their client during the process of selling or buying a property without their permission unless legally required to do so.
Find the best local estate agents using our free estateagent4me tool which shows agent performance using actual sales data.
Estate agent responsibilities to buyers
What are estate agent responsibilities to buyers? The seller might be the one paying the bills, but the code is clear: estate agents should provide a service to both buyers and sellers consistent with fairness, integrity and best practice. It also states they should not seek business by methods that are oppressive or involve dishonesty, deceit or misrepresentation. And 'must avoid any course of action that can be construed as aggressive behaviour or harassment'.
It also states that your estate agent 'should take special care when dealing with consumers who might be disadvantaged because of their age, infirmity, lack of knowledge, lack of linguistic ability, economic circumstances or bereavement.'
But the buyer should beware
It goes without saying, that purchasing a property is a huge financial commitment. While estate agents must comply with the law and there are potential consequences for them if they don't, you will still want to do everything you can to protect your own interests.
So if you are buying a property, if you have any queries, you should ask your solicitor or conveyancer to investigate them. Especially if it's something that you have been told by an estate agent that is an important factor in your decision to buy. And, to check the condition of the home you are buying, make sure you have a house survey done as well.
Also, in case there are any problems further down the line, we advise you to keep written records of conversations with the estate agent about buying the property.
See our step-by-step guide to buying for advice at every step of the home buying process.