Estate Agent Tricks
On the whole, estate agents do a good job at helping you buy and sell houses. But be aware of some of the estate agent tactics to try to get you to raise your offer or buy extra services from them. Keep your cards close to your chest and learn to spot common estate agent tricks before they pull them.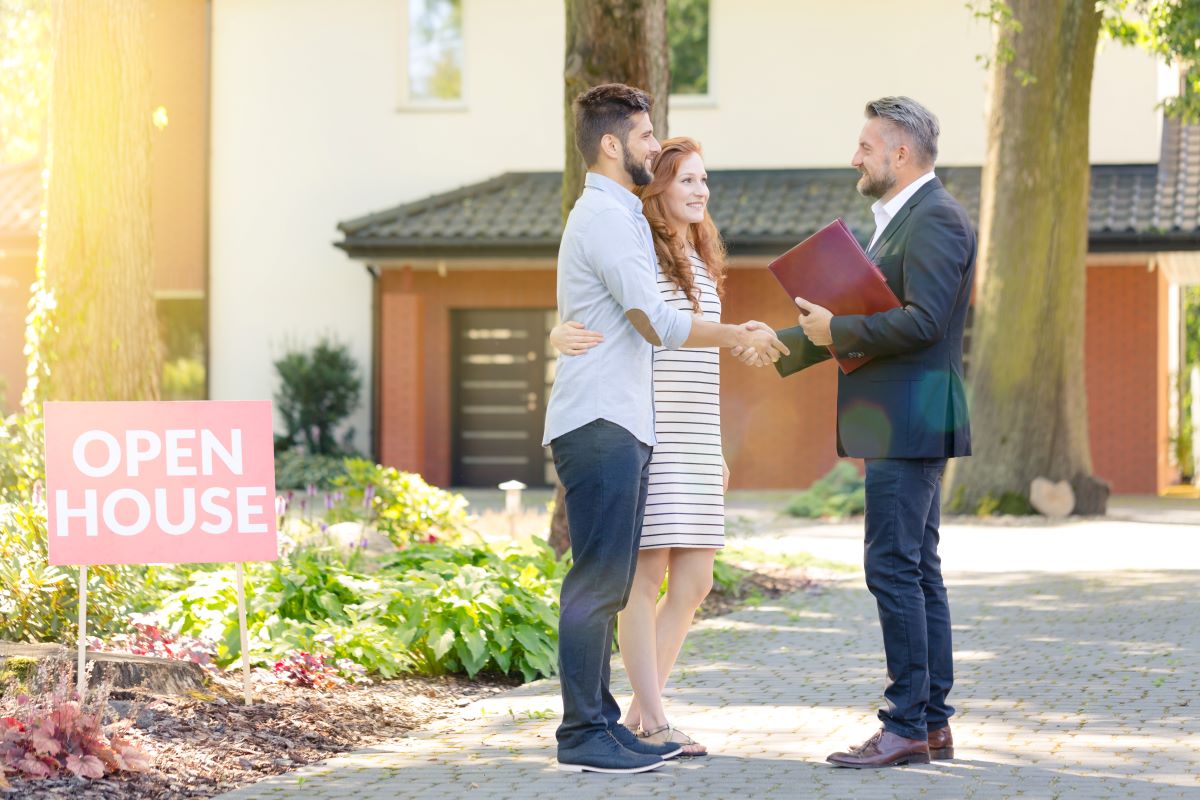 Whipping you into a frenzy
It's the estate agents' job to create a buzz around a property. They might try to do this by giving the impression lots of people are viewing the property and by arranging appointments close together. Rather than working through offers one at a time, they might try to introduce "sealed bids", which pits you against other buyers without you knowing how much they are willing to offer. Open days can also work to encourage buyers to act quickly and get into a bidding war.
If you are buying, stay focused and try not to be influenced. All of this is aimed to get the best price for the seller – that's the estate agent's job.  So keep in mind what you can pay for the property and stick to this – there's no point in getting your dream home if you are then impoverished for the rest of your life. Find out the best questions to ask an estate agent when you are buying a house.
Talking you out of the best deal
Never let them know your bottom line (if you're selling) or your maximum budget (if you're buying). Otherwise the chances are you'll end up having to settle for it.
If you're selling, it's important you're on the same page as your estate agent. Is your priority to get the maximum price or to sell as quickly as possible? Avoid letting an agents' agenda eclipse your own by shopping around to find the right agent for you. Getting the right valuation and a sales strategy that suits you will be key.
Find and compare the performance of local estate agents in your postcode using our free estateagent4me service — compare the success rates, average days to sell, % achieving asking price and typical fees of estate agents in your area.
Find an Estate Agent
in your local area and review how successful they are at selling homes
Find an Estate Agent
Inventing phantom offers to drive up your offer 
Phantom offers are an estate agent trick to be aware of. Your below-asking-price offer has been accepted, the property you are buying is off the market, and it's all steam ahead towards completion. Then the next week, the estate agent calls to say that someone who viewed the property previously has put in an offer a few thousand pounds above yours.  If you suspect this is a false bid, challenge the estate agent and ask to see proof that this third party exists and they are willing to make a higher offer.
Whether real or hoax, being gazumped is depressing and can cost you money. There are a few options for reducing the chance of being gazumped but they cost – see Gazumping: what is it and how to avoid it.  
Some estate agents have introduced a "Good Will Charter". Both parties pay a deposit which they will lose if they don't go through with the sale. It's not fail safe but it might help you weed out people who aren't serious about the deal.
Another option is a lock-out agreement whereby the seller has to take the property off the market for a limited amount of time while the deal is being completed. You will have to move quickly to get everything done before the time period is up. Discuss the pros and cons with your solicitor.
The HomeOwners Alliance is working with the government on its proposal for a reservation agreement to put an end to the home buying and selling chaos.
Pressuring you to use their mortgage brokers 
Some estate agents have been reported putting pressure on people to use their mortgage service, saying they will get preferential treatment or, worse, claiming they are unwilling to work with them unless they do. The estate agent trick of putting undue pressure on you in this way is illegal. By all means, get a quote from the estate agent's mortgage adviser before shopping around, but bear in mind that:
they may have a far narrower selection of mortgages than if you look further afield
there may be an upfront charge for their advice whereas some mortgage brokers and banks can give you mortgage advice for free
Also be aware there have been accusations of mortgage brokers and estate agents working closely together, openly discussing potential buyers' budgets in order to get as much money out of the buyer as possible. So again, find out what deal they can offer while remembering that you are under no obligation to accept their mortgage offers. For steps to take see "Why you should avoid estate agent in-house services"
Mortgage Finder
Get fee free mortgage advice from our partners at L&C. Use the online mortgage finder or speak to an advisor today.
Find a mortgage
Selling you extra advertising
If your house isn't selling,  maybe you need to think about changing your tactics. Your estate agent might tell you they can do more to advertise your property if you pay them more.
Think hard about this: why haven't they done everything they can to market your property already? And is the extra money refundable if you still don't get an offer?
See our guides for more advice on finding the best estate agent to sell your home and what to watch if you are switching estate agents.